The Crescent Theatre is Clayton State University's theatrical stage featuring productions by students in the Theatre program. This beautifully renovated 149 seat theatre serves as a performance and classroom space.
The Crescent Theatre
2021-2022 Season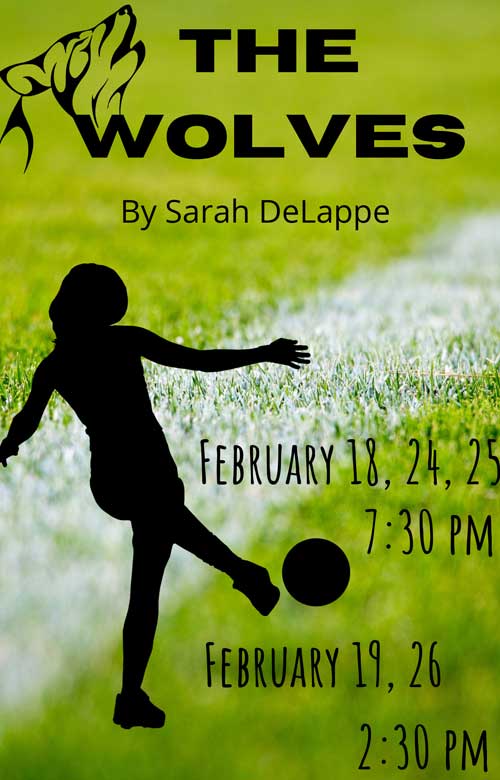 The Wolves
By Sarah DeLappe
February 18, 24, 25@ 7:30 p.m.
February 19 & 26 @ 2:30 p.m.
Chronicles six Saturday mornings in the lives of a soccer team somewhere in suburban America as they prepare for their games. The girls discuss everything from genocide to menstrual cycles to drugs to boys to literature to each other. A group of girls, whom at first seem indistinguishable referred to by only numbers, quickly become identifiable and different. In the course of six short weeks, the Wolves deal with love, loss, and identity in ways that real teenagers do.
---
Clayton State Theatre is committed to ensuring that our theatre is accessible to all individuals with or without disabilities. The Crescent Theatre is equipped with wheelchair seating, listening devices for the hearing impaired, and an access ramp leading to the stage.