About the Annual Fund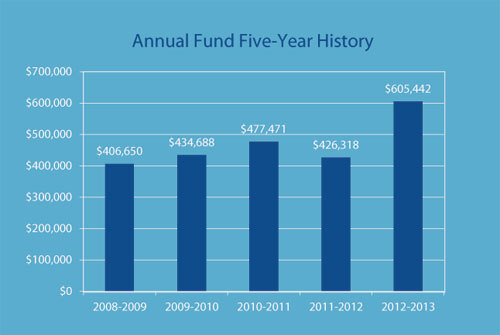 Last year's Annual Fund was one of the most successful fundraising efforts in the history of Clayton State University. Thanks to our caring friends, faculty, staff and alums, the year marked a new era of philanthropic excellence; exceeding the Annual Fund goal of $600,000 and doubling the average gift amount.
Designed to benefit Clayton State students through scholarships, program development, and support of faculty, the Clayton State Annual Fund plays a key role in making students' dreams become real. Annual Fund gifts not only play a part in assisting with immediate needs, but also often mean the difference between our students obtaining a degree… or not. The year's benchmark total of $605,450 was obtained by reaching out to over 17,000 alumni and friends through the annual phonathon, direct mail pieces, emails and personal visits. The final result included new corporate partners, additional scholarship funding, and ultimately, a record-breaking 12 months.
Thank you for your gifts. As stewards of your philanthropic dollars, we understand that this outpouring of annual support once again exhibits the commitment our donors have to the future of Clayton State and its students. Continuing to achieve excellence – both inside and outside of the classroom - is our dream as we continue to grow our Annual Fund.