Clayton State's Center for Social Innovation and Sustainable Entrepreneurship Appoints Fellows from University of Cambridge
Clayton State News
August 23, 2021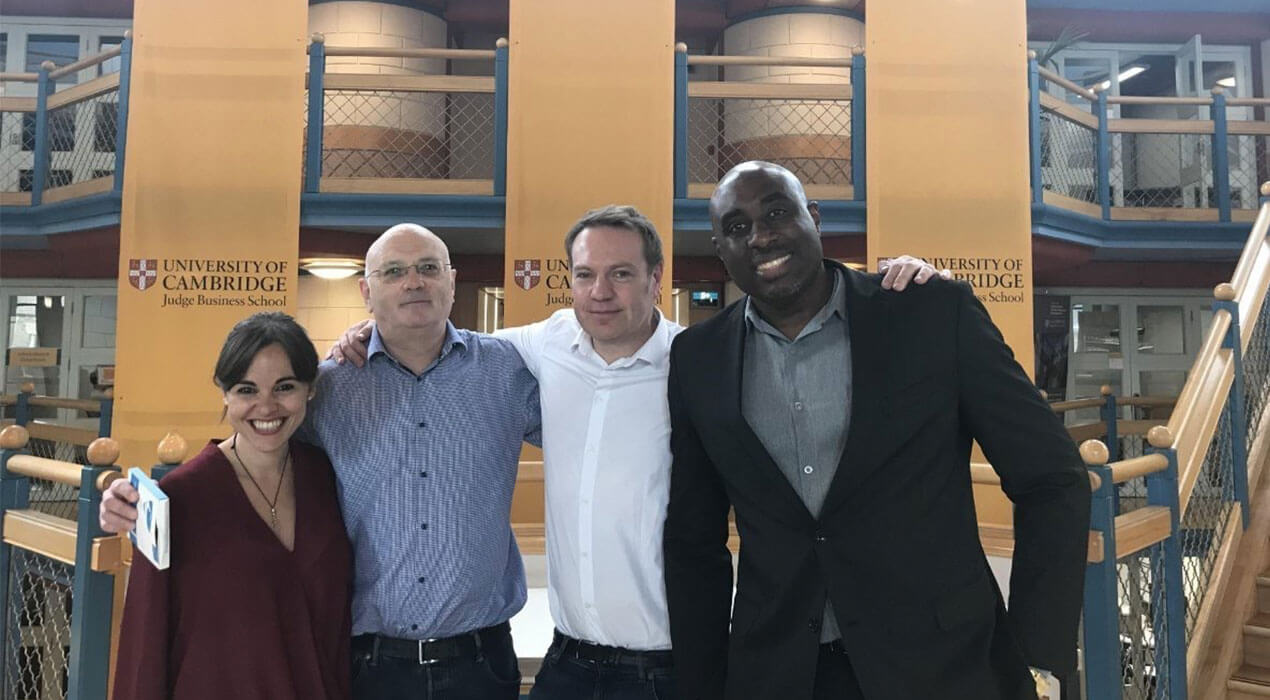 Drs. Neil Stott and Paul Tracey were recently appointed fellows at the Center for Social Innovation and Sustainable Entrepreneurship at Clayton State University's College of Business, where they will work with Dr. Leon Prieto, center director and associate professor of management.
Dr. T. Ramon Stuart, president of Clayton State University, stated "the appointment of these talented faculty members as fellows is a testament to their individual and collective commitment to academic excellence. It is with excellence in mind that these scholars introduce a wealth of knowledge and experience to the students and faculty at Clayton State University."
According to Dr. Prieto, "I have worked with Dr. Stott and Dr. Tracey while serving as an associate research fellow at the Cambridge Centre for Social Innovation at the University of Cambridge Judge Business School," said Prieto. "It is great that they will play a role in our center and its activities here at Clayton State as we strive to make a positive difference in our community."
Dr. Stott added "I am honored to be joining Clayton State University's Center for Social Innovation and Sustainable Entrepreneurship. I am looking forward to working with faculty to nurture new generations of socially and sustainability minded students who can make a real difference in the world."
The Center for Social Innovation and Sustainable Entrepreneurship will further advance the university's efforts to promote and grow the quality of future graduates who are equipped to take on responsibilities as future social innovators and entrepreneurial leaders in the private and public sectors. The center will engage in teaching, research, and community engagement, to tackle social innovation and sustainable entrepreneurship challenges facing the community.