Alumni Spotlight: Charmaine Niles
(January 27, 2021) -Many Clayton State alumni have gone on to great jobs. But there are also a lot of alumni who have gone on to great careers and worked to help the next generation of Lakers land their first job.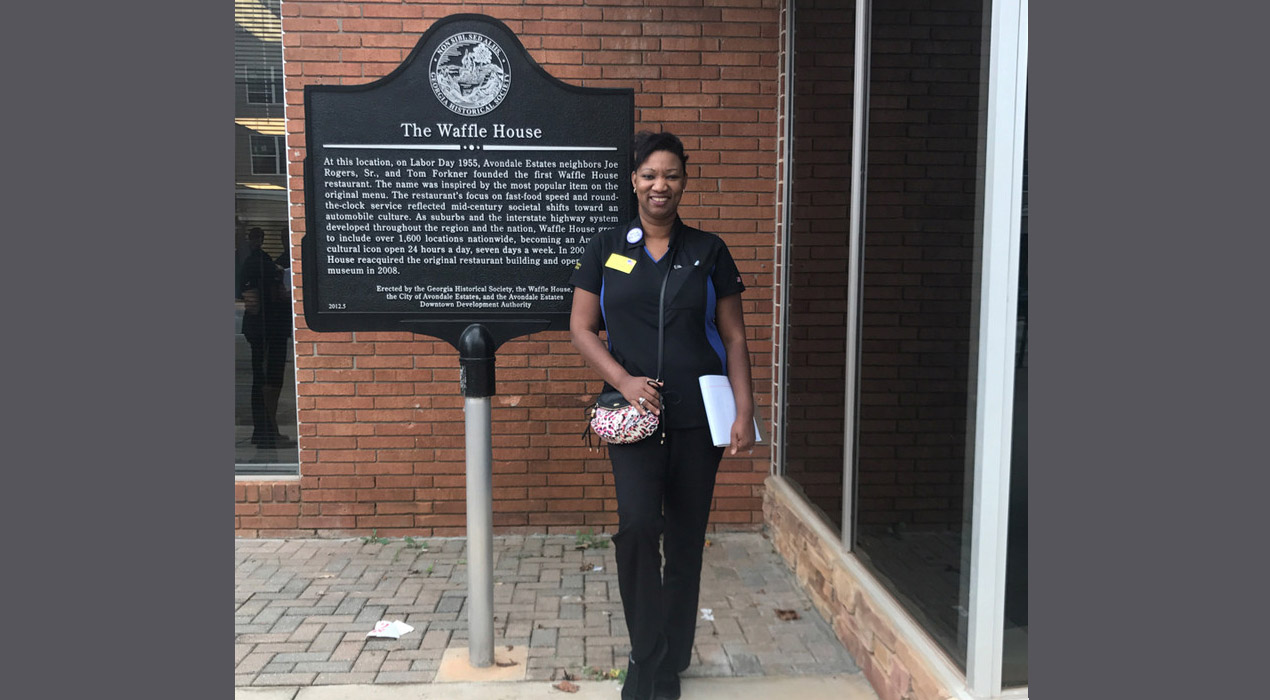 Charmaine Niles graduated in the summer of 2017 with an MBA in Human Resource Leadership from Clayton State University. She started at Waffle House in 2018 as a Manager Trainee after a recommendation from College of Business professor Dr. Leon Prieto. She quickly took root operating in McDonough, Georgia and has been thriving since then, rising to the position of Unit Manager.
Charmaine maintains an extraordinary relationship with her alma mater. She stays involved with the Clayton State University Society for Human Resource Management program, as well as helps recruit and create a pipeline for new graduates looking to jump start their careers. She notes she regularly seeks Clayton State students to begin their career, like she did.
In addition, Charmaine does a lot of great work in the community. A year ago, she collaborated to house an event at her unit with GiGi's House. GiGi's house is an organization dedicated to serving young girls who are victims of sex trafficking. They provide individual and group trauma-informed therapy, home-school, mentoring, life skills and daily self-confidence building activities. Charmaine was instrumental in being the liaison, and since then, Waffle House has maintained a relationship with the organization through different sponsorship.