Clayton State University
Fall 2023 Commencement
December 8-9, 2023
Commencement is a celebration of new beginnings! On May 5 and 6, we will be celebrating the commencing of a new phase of life for our Clayton State graduates. Along with families and friends, we will be recognizing our graduates for their great achievement.
Find Your Passion
100+ Degrees, Majors, & Certificates
Your program of study is where you'll begin realizing your full potential. It is where you will gain lifelong skillsets and specialized knowledge to help to be competitive in the workforce. It is where you'll make the connections and friendships that will support you both during your time at Clayton State, and as you enter the work world or expand your career.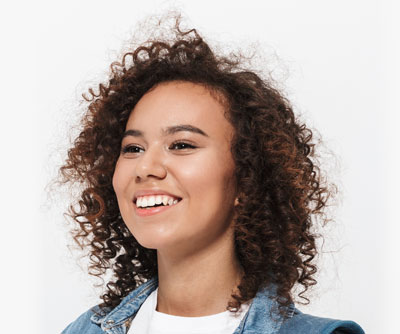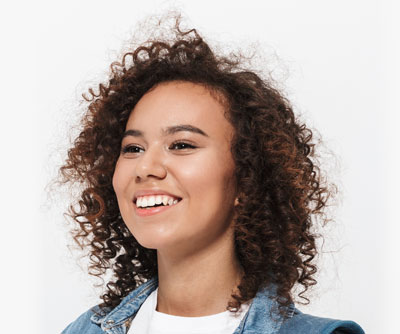 University News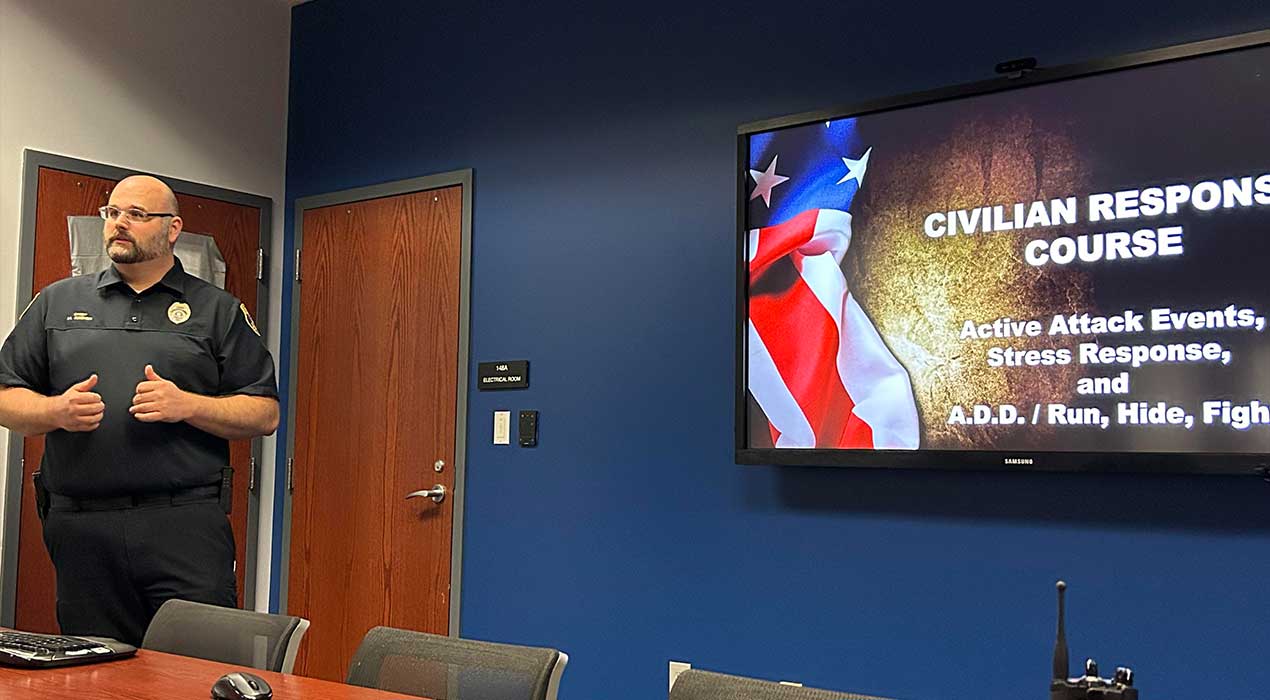 Clayton State University staff were invited to attend a C.R.A.S.E. course hosted by Chief John Keener to better understand proper situational responses in case of various crisis situations on campus.
Read more Public Safety provides situational awareness training for staff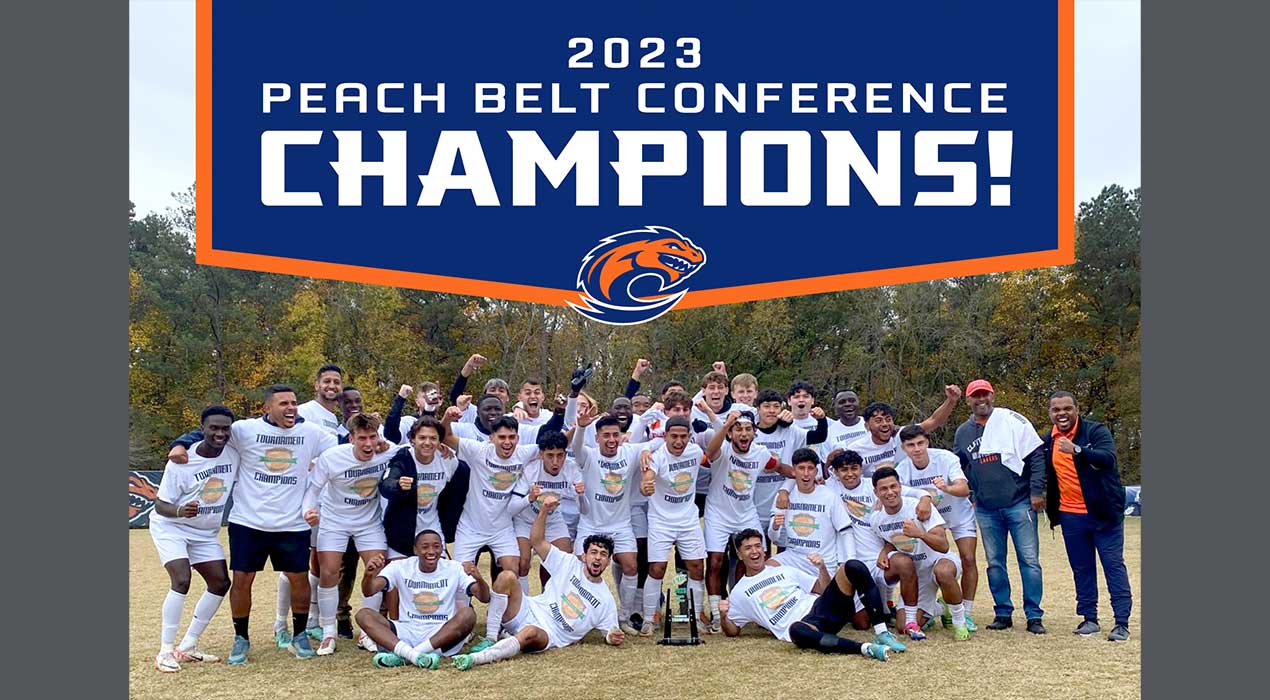 Grad students and Men's Soccer Lakers Geo Rios and Hector Fuentes speak on the team's 2023 Peach Bowl Champion season, as well as the impact they and the team look to leave upon the conclusion of this year's Division II NCAA Playoffs.
Read more Leave a Legacy: Clayton State Men's Soccer ready for NCAA Playoffs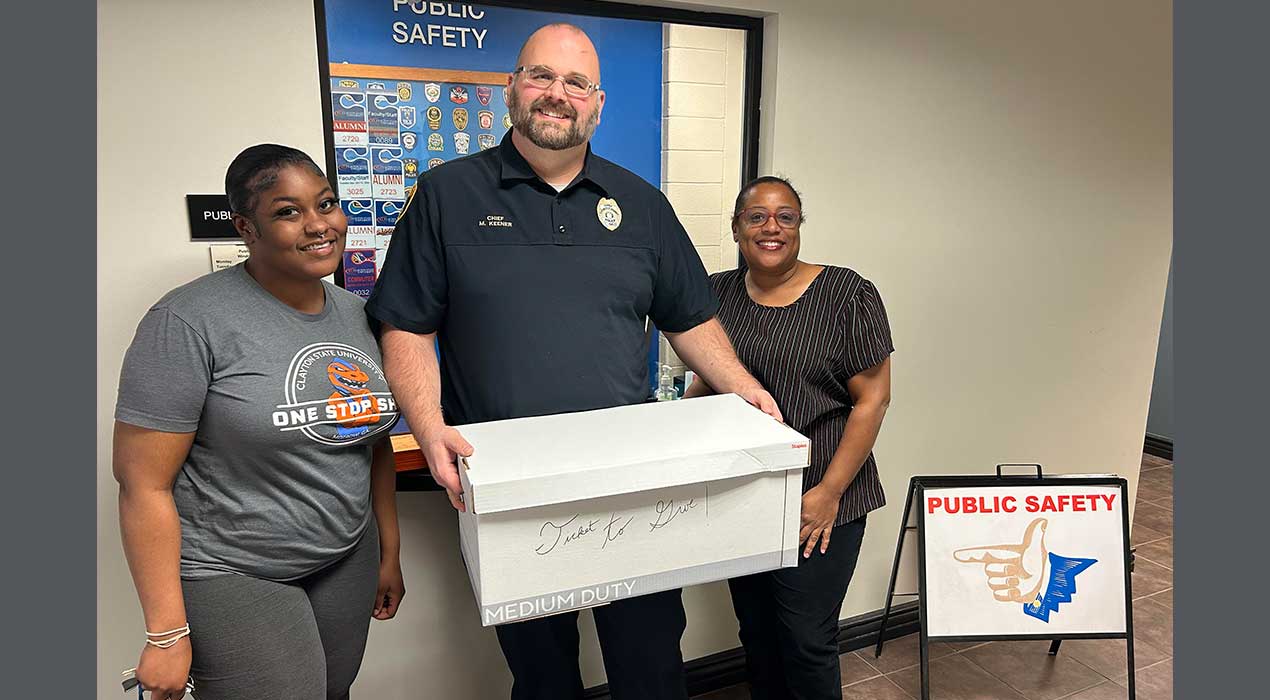 For the first time in university history, Clayton State's Dept. of Public Safety and Division of Student Affairs have collaborated to offer ticket forgiveness in exchange for donated non-perishable food items
Read more Public Safety, Student Affairs launch Ticket to Give food drive