Alumni Spotlight: Justin Linder
(September 18, 2018) - October is a time for costumes, hayrides, and pumpkin everything. It's also a time for ghosts, monsters, and zombies. Clayton State alumnus Justin Linder '16 wants to remind you of that, all while having a good time, with the Second Annual 5K Zombie Run.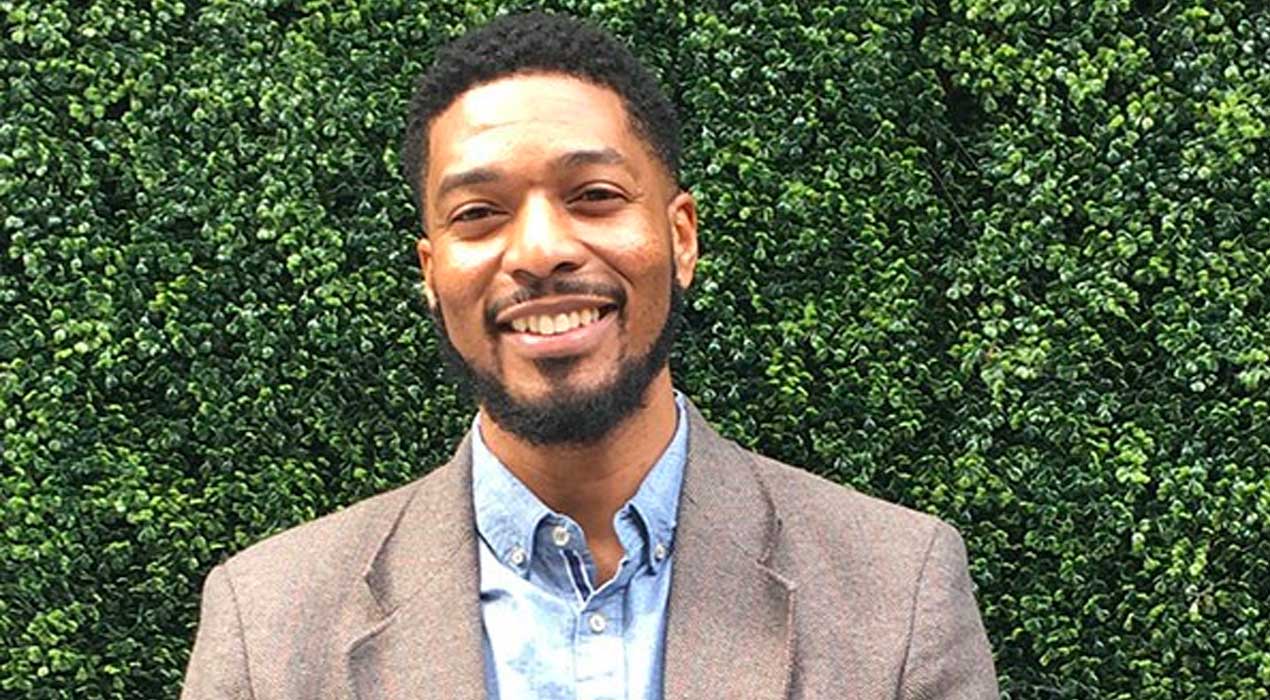 Before arriving at Clayton State as an MBA student, Justin graduated from Albany State University in 2010 with a degree in Mass Communication and worked on a few television shows, including MTV's Extreme Cribs and T.I. & Tiny: The Family Hustle. He left the film industry to pursue a career in sales and multifamily affordable housing.
Justin began attending Clayton State to help improve how he created and presented both business plans and strategies to clients. Additionally, he says the faculty were very welcoming.
"During graduate school, Professor Mascaritolo, Dr. Prieto, and Dr. Jourdan positively affected my life," Justin says. "They inspired me to travel the world, help create positive change through social impact, and to apply creativity."
Justin said his experience at Clayton State was rewarding and gave him a chance to make lifelong friends, increase his knowledge base, and improve his professional network.
Currently employed by Columbia Residential as a resident services specialist, Justin helps build community within the housing units, as well as with the surrounding area, through community partnerships, activities and on-going programs. Further, he provides resources and makes referrals for the families. A few examples of the community engagement projects he has worked on have been an Annual Back to School Bash, reading programs, STEAM workshops, and employment workshops.
While the Zombie Run taps into Justin's interest in zombies and haunted houses, he also cites health and wellness and community engagement as reasons he started the run.
In 2017, there were over 150 participants, with several alumni, students, and non-profits volunteering to make the event a success. The event raised awareness about domestic violence issues through a partnership with Securus House – Clayton County Association Against Domestic Violence.
Participants can expect even more fun this year.
"This year's event will have more zombies, two optional obstacles, cool swag, and more prizes," Justin notes.
He also hopes the run will bring a positive light to his alma mater.
"We're hoping to increase awareness about Clayton State's amazing campus, programs, students, and alumni," Justin says. "We would like to attract people all around Georgia to experience what Clayton State has to offer."
You can register for the Second Annual 5K Zombie Run on Clayton State's campus at https://www.outbreakzombierun.com/register/. Alumni can use the code CLAYTONALUM to receive a discount.