Alumni Spotlight: Marsha Anderson
(August 20, 2020) -Driving in your car. Sometimes that is all it takes for the lightbulb to turn on that something has to change. A change for the better. A change that is lasting.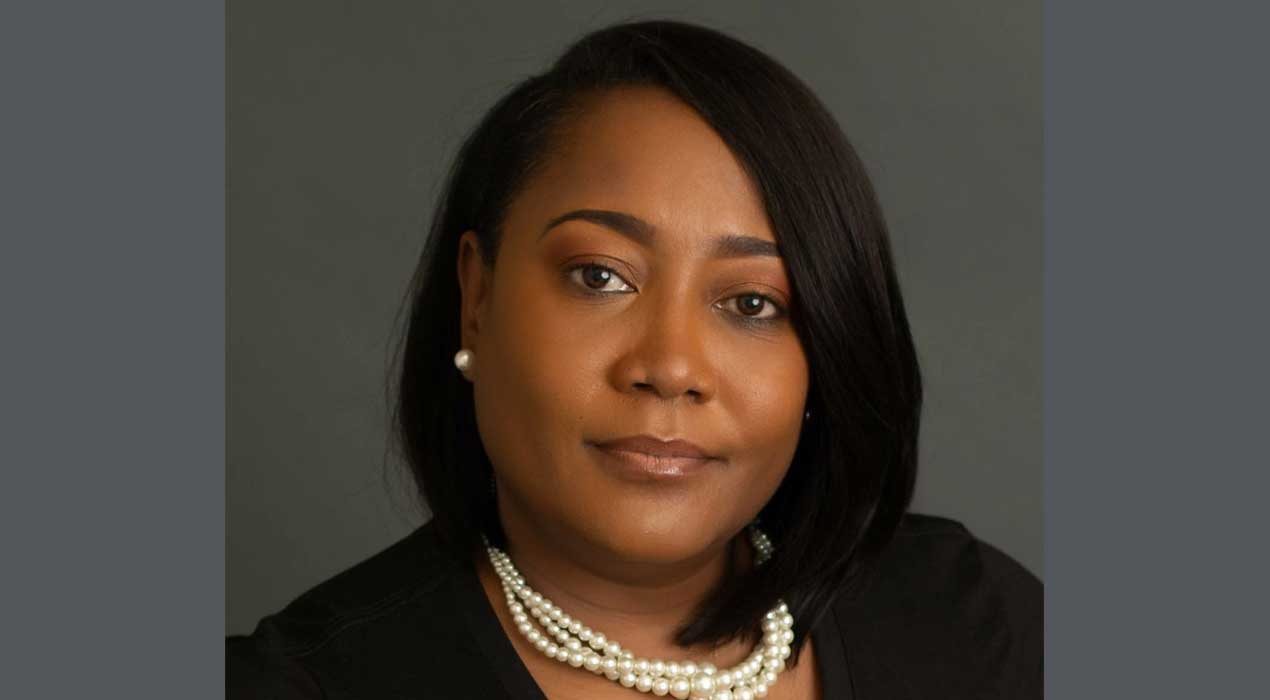 Dr. Marsha Anderson '05, '11 can attest to that because that's how she arrived at what was then Clayton College & State University. Thirteen years after dropping out of college and a move across the South from Mississippi to Georgia, Marsha knew she had to set an example for her children.
"I knew I needed to do more," she remembers. "How can I explain to my children the importance of obtaining an education or trade skill if I didn't have either?"
Passing by campus one day in 2003, she decided to stop and inquire about the program offerings. She knew immediately this was where she was supposed to be. There was a sense of enthusiasm, energy, and excitement. After continuing her research, her final decision to enroll was influenced by, among other factors, the support and flexibility for nontraditional students.
Though a nontraditional student and not spending a lot of time on campus, Dr. Anderson made a point to connect with other nontraditional students. She also became an active member of the Society for Advancement of Management. Recalling her time as a student in the Management program, Marsha demonstrates a profound gratitude for the professors under which she studied, specifically Drs. Michael Deis and Gary May.
"Dr. Deis and Dr. May provided me the knowledge, support, and motivation I needed to complete my degree." Marsha elaborates on a certain impactful moment, "Dr. May pulled me outside the classroom after completing my capstone business journal at the end of the semester and told me my journal was one of the best he had completed that semester. It was at that moment I felt the decision to attend Clayton State was a life-changing decision."
Soon after graduating in 2005, Dr. Anderson obtained a position at AGL Resource, now Southern Gas Company. As she continued to move up in the company, her boss pulled her to the side after five years and strongly recommended she complete a Master of Business Administration (MBA) degree.
"It was no doubt in mind that if I were to pursue an MBA, Clayton State would be the university of choice," Marsha recalls.
Though the MBA program was new at Clayton State, she knew many of the professors from her previous experience. The intimate cohort setting helped make the decision easier, as well as the flexibility of a hybrid learning environment that allowed her to maintain a positive work-life balance. Her MBA degree from Clayton State further allowed her to go on to receive a Doctor of Business Administration last year.
Dr. Anderson's career at Southern Company has continued to stay on a positive trajectory. She has had the opportunity to lead several projects and obtain several promotions through the supply chain organization. Currently the Billing Operations Manager, Marsha is responsible for leading a team of 60+ employees and managing the customer billing process. Her main responsibility is to ensure timely and accurate billing for over two million customers in Chattanooga, Illinois, and Virginia.
In addition to her career, family, and other leadership involvements, Dr. Anderson has also recently taken on a role as a member of the Clayton State University Alumni Board of Advisers. Her positive experience as a student helped drive her desire to be more engaged with the Alumni Association.
She states, "As I reflected, I wanted to be the voice in my community that shone a positive light on 'The Hidden Gem of the South.'" Marsha goes on to say, "I want to share my experience with past, current, and future students of Clayton State."
Dr. Anderson hopes to take her passion for philanthropy and giving back to the community to aid Clayton State in continuing to build a university of excellence.