Testing Accommodation Procedures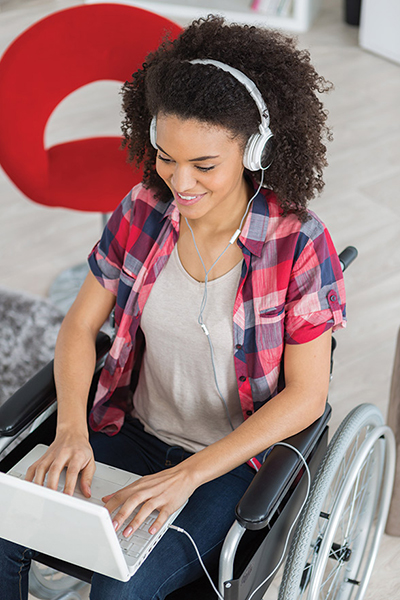 Students who desire disability-related testing and classroom accommodations must be registered with the Disability Resource Center (DRC). Once registered, students who are approved for testing accommodations should follow the procedures below. Students are expected to adhere to the Students Responsibilities for Testing policy (linked below) in order for the testing process to proceed smoothly and efficiently.
Student Responsibilities for Testing
Options for Test Administration with Accommodations
If a student has approved testing accommodations they have the following options for Test Administration:
With the class, at the regularly scheduled test time and location (accommodations not guaranteed)
With the professor/proctor, at a mutually agreed upon time/location (e.g. the instructor's office/department/vacant classroom)
In the DRC or Site Administration Office (Fayette/Henry/Rockdale County) at the professor-approved time (recommended)
If the student is scheduled in the class at the regularly scheduled time and location or with the professor, accommodations for extended time during testing should be honored.
To request testing at the DRC, students should
Discuss their testing options with professors with as much advanced notice as possible.

Submit an Exam Request according to the timeline below through the online portal at the following link:

DRC EXAM REQUEST
Regular Exam/Quiz
Evening Exam/Quiz (after 4pm)
Final Exam
3 business days
1 week (

Test time may need to be adjusted/moved to an earlier time to ensure staffing is available.)

2 weeks prior or as soon as final exam schedule is published
Ex. Exam on Fri. request should be made by the Tues. prior
Please note: the DRC does not determine the date and time of scheduled exams. Students and faculty must mutually agree upon a testing time and date. Students are expected to test at the same time as their class, unless a conflict exists. For alternatives, refer to the section above; Options for Test Administration with Accommodations.
For Faculty: Faculty will receive notification and a request to complete a Test Administration Form. The Test Administration Form can be completed manually or online. You can locate both forms here: Test Administration Form
Students Testing at the Fayette, Rockdale or Henry County (dual enrollment) Locations
Students needing test accommodations at the Fayette/Rockdale/Henry County sites should contact their professors to make specific arrangements. Should students run into any problems scheduling exams with accommodations please contact the Disability Resource Center at 678-466-5445.