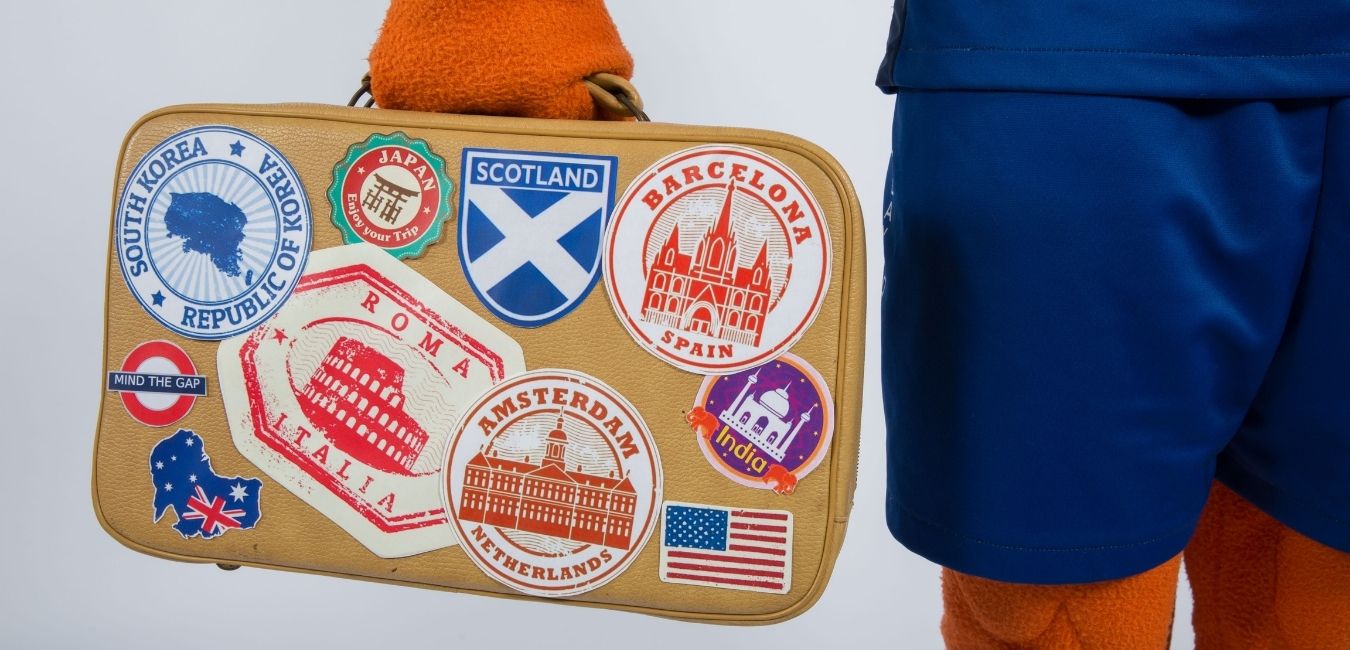 International Student Services (ISS)
Welcome!
Just minutes away from downtown Atlanta and the international airport, the vibrant, modern and multicultural city reflects that of our student body here at Clayton State University. We honor the diversity, cultures and ideas that our international students bring to our campus and beyond. So why wait? We look forward to seeing what you bring to our campus. Clayton State University is SEVIS authorized to host F1 students.
ISS Staff
International Student Services (ISS) at Clayton State is staffed by a full-time, professional International Advisor. International Advisors typically have a Master's degree in a field or sub-field within International Education; experience living, working or studying abroad; knowledge of other languages and cultures; and specialized knowledge of immigration regulations for various types of visas used by international students, scholars and temporary professional employees. International Advisors may also be involved in Advocacy and are focused on supporting your success.
The US Government uses the term "Designated School Official" (DSO) for the individuals on campus authorized to advise international students, to access SEVIS, and to sign certain immigration forms.
Address:
Clayton State University International Student Services (ISS) Edgewater Hall Admissions Office
2000 Clayton State Blvd.
Morrow, GA 30260-0285
Tel: (678) 466-5499
Fax: (678) 466-5469
RyanPackard@clayton.edu
*Please send a detailed email with your questions and contact information and we will typically respond within 24 hours.
Clayton State DSO's:
Ryan Packard (PDSO): Director of international Student Programs
Rebecca Gmeiner (DSO): University Registrar
PLEASE NOTE: ISS is not involved in the admissions process. AFTER acceptance, ISS will issue immigration documents required for a new visa, or a SEVIS transfer.
ISS does not offer support for students seeking Reinstatement to F-1 status or a Change of Status to an F-1 Visa due to exceptionally long adjudication times. It is recommended that students seeking Reinstatement or Change of Status return to their home country and apply for an F-1 visa.
Admissions Process
F1 Visa Process
There are 2 types of U.S student visas:
The steps below will assist you in the process of applying for an F1 Visa at a U.S. Consulate or Embassy in your home country. The F1 Visa and related documents allow you to travel to and enter the U.S.
STEP 1. Apply for Admission to the University
What Category of Applicant Are You?
STEP 2. Financial Verification
Regulations require international applicants to document their ability to fully pay for their first year of study. You must show adequate funding to cover not only tuition, but also meals, housing, books and insurance. The Financial Verification Form is used to complete this step. Students can't be issued an I-20 until this step has been completed.
Note: Please read the form carefully and submit all necessary documentation.
STEP 3. Issuance of an Initial I-20
Once Steps 1 and 2 are complete, ISS will use information you provided to issue an "initial" form I-20.
STEP 4. Application for the F-1 Visa
Once you receive the "initial" I-20, you are eligible to apply for the F-1 Student Visa at a U.S. Consulate or Embassy in your home country.
Note 1: Transfer Students: If you are transferring from another U.S. college or university, your SEVIS record must be transferred to Clayton State before ISS can issue a Clayton State form I-20. Please complete the Transfer In-Request Form.
Note 2: Next Degree Level Students: If you are a current Clayton State student who will begin a higher degree level program at Clayton State (ex: BA to MBA) you will need to provide new/updated financial certification and verification documents before an updated I-20 for your new degree can be issued.
All students are required to attend a University Orientation. International students are also required to attend the International Orientation/Check-in. These are two different orientation requirements you must complete.
International Orientation and Check-In for Fall 2023
Date: 08/11/2023
Location: James Baker University Center Room 268
Time: 1:00pm
Bring with you: Passport and Visa
There are no exceptions, regardless of the circumstances. You should arrive on campus at least one day before orientation to allow time to settle in and rest. During orientation you will review the F-1 student requirements and update your address and other required information.
Allow time to arrive on campus, park, and reach the meeting room.
The meeting will cover important information you are required to understand. Following the meeting, you will be asked to sign the "International Student Responsibilities Form".
No registration or fee is required, only your attendance.
*REQUIRED FOR ALL NEW AND TRANSFER INTERNATIONAL STUDENTS.
Please contact ryanpackard@clayton.edu for questions or concerns.
USCIS exceptions for additional online courses in excess of the regulatory limits has ended. For Fall 2023 going forward only one online class per semester will count toward your full time enrollment requirement. Undergraduate students must have 12 credits to be full time; Graduate students must have 9 credits to be full time. Dropping below these requirements without authorization may jeopardize your immigration status.
Due to lengthy USCIS processing times Clayton State University is unable to accept students that need to apply for a Change of Status to F-1 or complete a reinstatement application.
Contact us
Clayton State University
International Student Services (ISS)
Edgewater Hall
Admissions Office
2000 Clayton State Blvd.
Morrow, GA 30260-0285
Tel: (678) 466-5499
Fax: (678) 466-5469
RyanPackard@clayton.edu
Follow us