Campus News
Winter 2020 | Stories
Clayton State earns rankings for online business, nursing programs in U.S. News & World Report list
Clayton State University earned rankings for its online master's programs in nursing and business in the "U.S. News 2020 Best Online Programs" rankings by U.S. News and World Report.
The university was ranked no. 172 among the nation's colleges and universities for offering one of the best online MBA programs. Clayton State was also earned the no. 75 spot for its online master's in nursing program. The program earned high marks for being online while offering opportunities for students to do a practicum in the community.
---
Clayton State University named a top online MBA college for non-business majors
Clayton State University was ranked among the top 20 colleges and universities around the U.S. offering the best online MBA programs for non-business majors. Clayton State took the no. 18 spot on the list by education research firm College Consensus.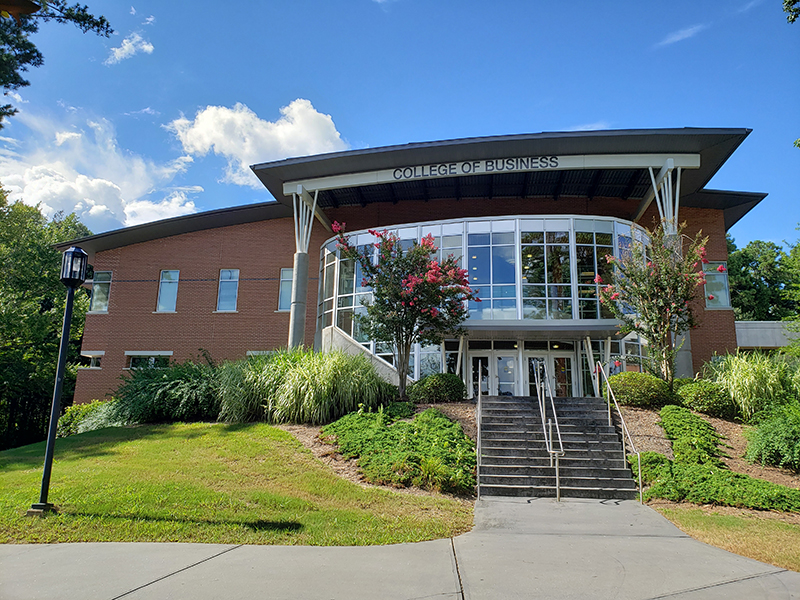 The university earned high marks for the affordability, reputation and program convenience of its fully-online MBA program.
---
Clayton State University recognized for best online MBA for international students
The university was ranked no. 20 in the "Best Online MBA Programs For International Students" list by education research firm College Consensus.
Clayton State was recognized for its variety of concentrations for the MBA program, including marketing, human resource management and accounting. Being an AACSB-accredited business school reflex the university's commitment to academic excellence.
---
CIMS awards eight students academic honors during spring awards
Eight students in the College of Information and Mathematical Sciences received scholarships and awards in the areas of computer science, technology and mathematics for spring academic honors.
Mathematics major Kimber Wolff '20 earned the Catherine Cowan Aust Award, the highest honor for best all-around performance of a graduating student in CIMS. The award was established in 2006 to honor of the founding dean of the College. Wolff was also selected as the CIMS nominee for the Chancellor's Academic Recognition Day.
Additional award winners include:
Department of Computer Science and Information Technology Student Awards
Bachelor of Science in Computer Science Outstanding Scholar: Krutika Patel
Bachelor of Information Technology Outstanding Scholar: Ashley Mains
Associate of Applied Science in Information Technology Outstanding Scholar: Sebastian Duenes
Department of Mathematics Student Awards
Annita Hunt Award: Sergio Gomez
Billie R. Nail Mathematics Award: Caleb Flenoury
Rising Senior Award: Christina Galanis
Billie R. Nail Mathematics Scholarship: Noah Watts
---
This Is It! founder talks faith, business success to Clayton State University students
Shelley "Butch" Anthony III, founder of the longtime Atlanta southern-style restaurant franchise This Is It! BBQ & Seafood, shared his story of faith, business acumen and success to inspire students at Clayton State University. Anthony spoke about leadership and entrepreneurship as part of the College of Business's Deans Distinguished Speakers Series held at the campus on Jan. 28.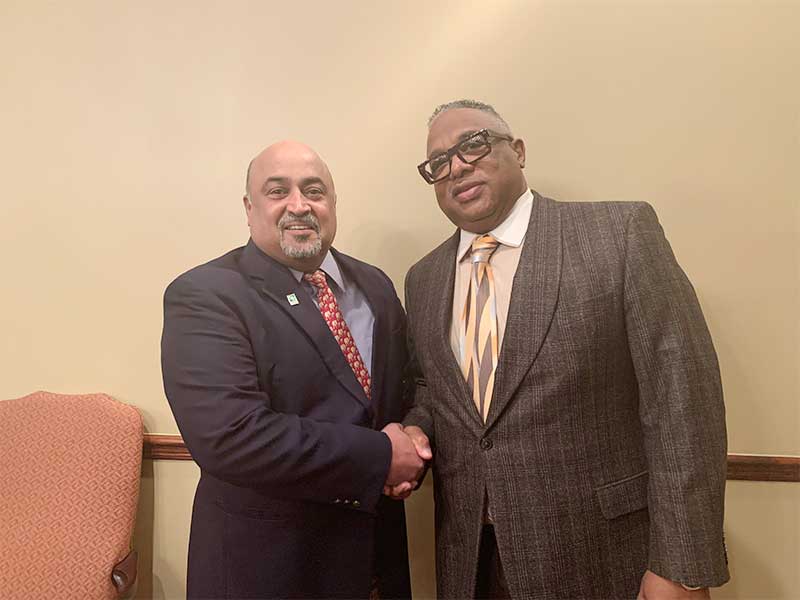 Anthony said that his faith has played an important role in the success of his business.
"The presence of God in my life makes me successful. Not what I do, [but] his presence," he said.
He acknowledged that struggle is a part of a business, but preparation is key.
"If you're not prepared, you're going to keep running into a brick wall," he said. "But if you can get into God's plan for your life, even though you're going to through some things, the way has already been made."
---
SCTC Signs Allied Health Articulation Agreement with Clayton State University
Clayton State University and Southern Crescent Technical College (SCTC) signed an articulation agreement in February to create a pathway for Southern Crescent students to earn a degree in nursing.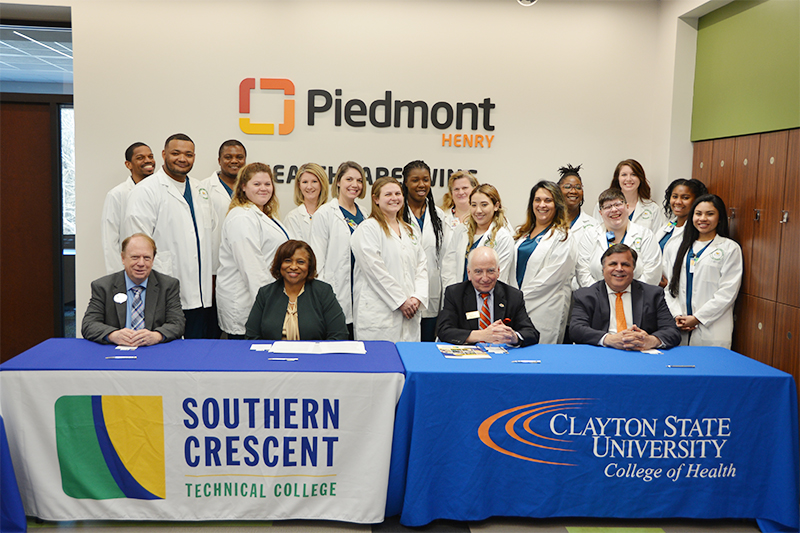 Students who graduate with an associate degree in allied health programs may transfer core credits earned at Southern Crescent Technical College to Clayton State University's College of Health Bachelor of Science degree programs.
Additionally, according to this agreement, SCTC students who complete the Associate of Science in Nursing degree and obtain licensure as a Registered Nurse may gain admittance to the RN-BSN completion track at Clayton State as per the Georgia statewide articulation model if they meet admission criteria.
---
Clayton State University awarded $600,000 grant to expand student access to childcare
Clayton State earned a four-year, $632,808 grant through the U.S. Department of Education's Child Care Access Means Parents in School (CCAMPIS) program. The funds will be used to provide childcare scholarships for Pell eligible parenting students for up to $125.00 per week per eligible child.
The funding builds on the success of the Boost initiative supported by Georgia nonprofit Quality Care for Children. In the past three years, Boost has served 100 children up to the age of four of Clayton State juniors and seniors. The CCAMPIS Grant will give freshman and sophomore parents access to funds and will also expand to cover afterschool and summer camp costs.
---
Clayton State now home to a Little Free Library
The Clayton State Library unveiled a Little Free Library, located near the lakeside Retirees Association's Butterfly Garden, during a dedication ceremony on Feb. 12. Little Free Library is a non-profit organization with a mission to improve global literacy by increasing access to books in the communities through book-sharing boxes.
Clayton State student Kirk Lawton shared the idea during a persuasive speech highlighting the benefits of a Little Free Library on campus in a public speaking class.
Inspired by his speech, Lawton presented the idea to the Clayton State library staff who helped secure the resources and support from the Retiree's Association to get the blue-hued book-sharing box placed on campus.
The Little Free Library is fully stocked with books donated from the Lawton family, the Clayton State Library and the Little Free Library organization.
Related Stories
MUSIC LIVES
By Kelly Petty
Thanks to his passion for the arts, former Jonesboro native Lon Carnes left a legacy with Clayton State to provide aspiring music students the support they need to complete their degree.
---
ON THE MOVE
By Allison Salerno
At a time when politics is being energized by a young, diverse electorate, Frederick Hicks '99, finds himself becoming a transformative leader as one of Georgia's top political strategists.
---
TOKYO BOUND
By Chuck Tidmore
A Clayton State head track and field coach and five-time Olympian holds out for a future run at a postponed Olympics.