Georgia Takes Position as Global Supply Chain Leader
Supply chain and logistics. It's not the flashiest phrase in the book, but it's all around us.
That shirt you're wearing? The food on your plate? Yep, that's all made possible by supply chain and logistics.
So what is this invisible profession that industry titans rely on to get their goods and services in the hands of customers?
Simply put, supply chain is the strategic part of sourcing to consumption. Logistics are all the functions—planes, trains, ships and trucks—associated with the movement and storage of a manufactured or purchased product.
With $1.48 trillion spent on the transportation and logistics industry alone in 2015 and representing 8 percent of annual gross domestic product according to the International Trade Administration, supply chain is big business.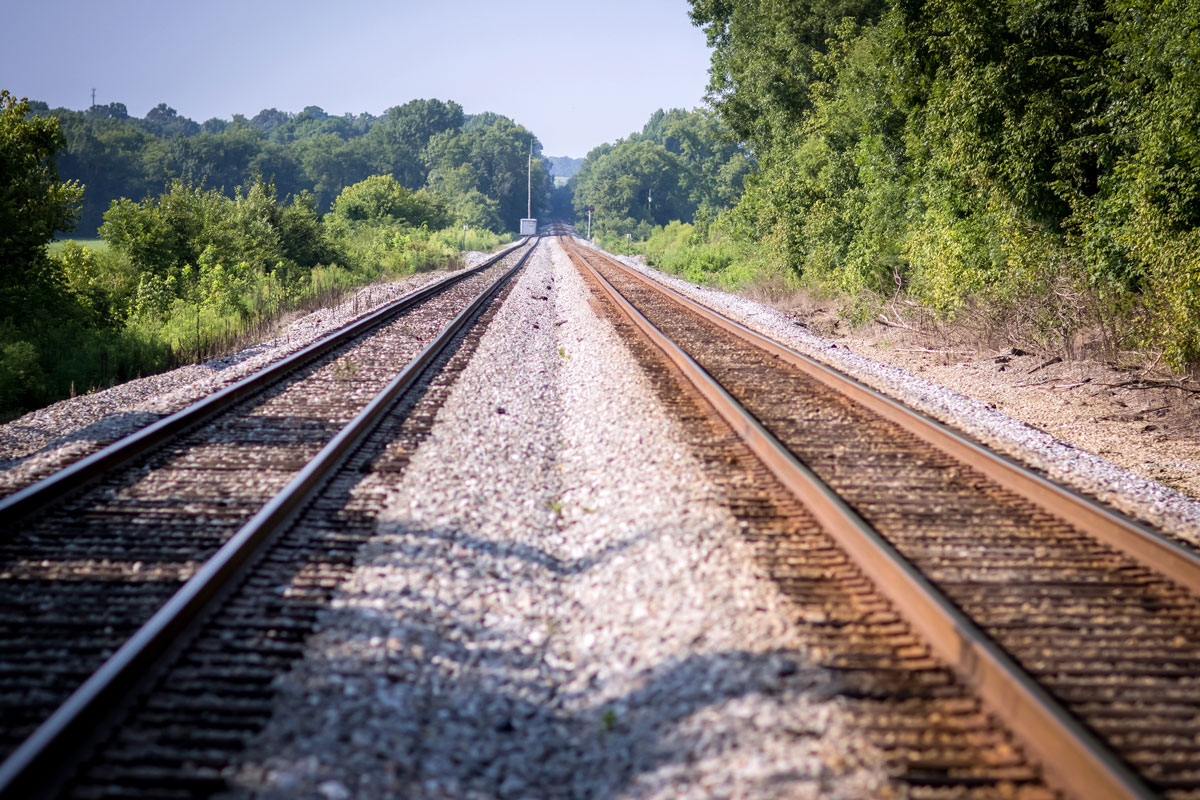 "As a result, an increase in the number of analytic and technology jobs generated by the logistics and supply chain industry will also experience growth over the foreseeable future," Lake says.
"Think of it as an umbrella. The handle, the mechanism and the spokes is logistics; the foundation of what we need to do to make it function," says John Mascaritolo, professor and founder of Clayton State University's Center for Supply Chain. "The fabric of the umbrella is the strategic management of the entire supply chain. It includes manufacturing, procurement, forecasting, marketing and, of course, logistics. The two have to work together to have a successful supply chain."
Now more than ever, supply chain and logistics is booming with demand for talent that can support the delivery of goods and services to customers. Fortune Magazine reports that 1.4 million new supply chain workers will be needed to fill jobs by 2018.
Sandy Lake, associate director of the Georgia Center of Innovation for Logistics, says a robust workforce is needed to fill jobs related to the actual movement of goods via transportation and warehousing.
"We need more truck drivers, pickers, packers, warehouse workers, forklift drivers, etc.," Lake explains. "Attracting and retaining drivers and frontline warehouse workers continues to be a pinch point nationally that is not easily resolved."
At the same time, there is a critical need for behind-the-scenes professionals who can navigate the e-commerce sector in business and seamlessly merge the information supply chain with the physical supply chain, Lake says.
"As a result, an increase in the number of analytic and technology jobs generated by the logistics and supply chain industry will also experience growth over the foreseeable future," she adds.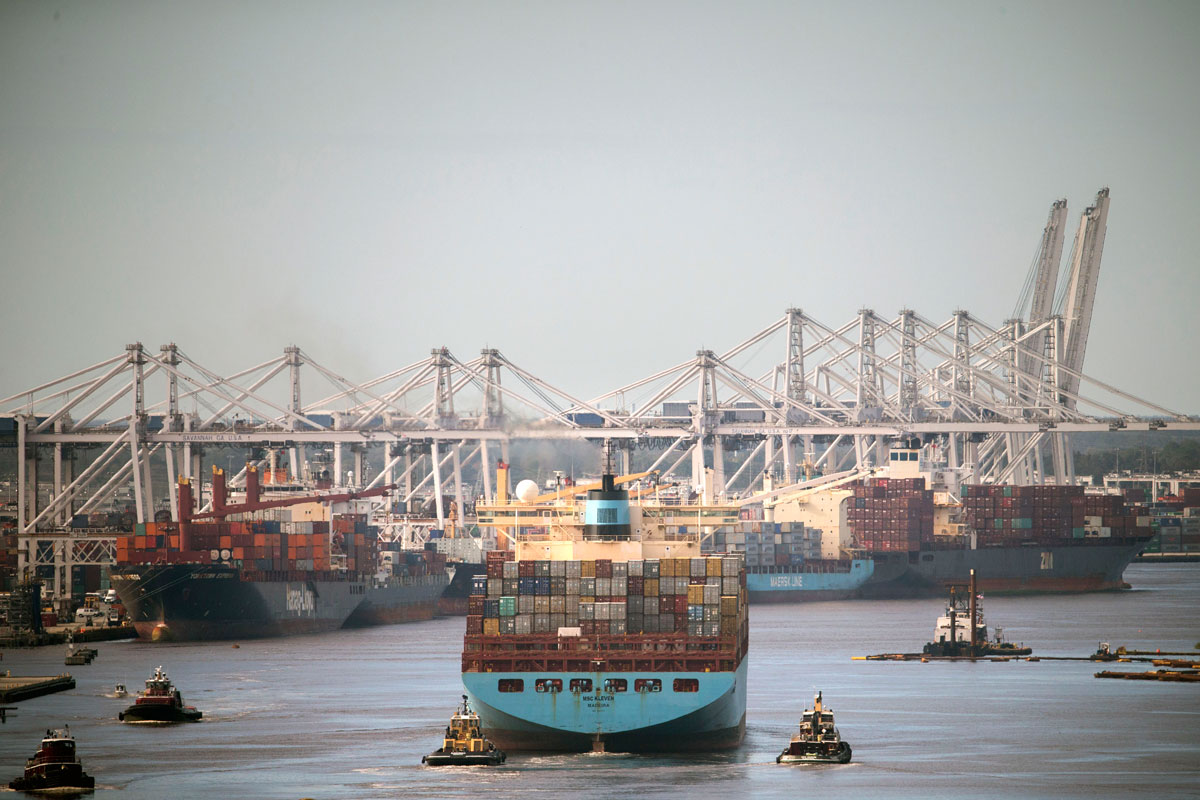 Georgia leads as global supply player in the southeast
The Peach state has rapidly positioned itself in the southeast region for its strong, business-friendly economy.
Atlanta is home to several major Fortune 500 companies, among them, The Coca-Cola Co., Home Depot, Delta Air Lines that distinguish the city as a hotbed for economic growth.
These companies count on the state's logistics infrastructure and services to manage and haul more than $900 billion worth of cargo each year, according to the Georgia Center of Innovation for Logistics, a business resource center under the Georgia Department of Economic Development.
The state has ranked number one for the last four years for business by Site Selection magazine. It has also top the list in the last three years for business and labor climate by Area Development magazine.
Lake points to several factors that put Georgia ahead of other states as a global competitor in supply chain and logistics.
The state maintains more than 21,000 interstate, state and federal highways. Georgia boasts the largest railroad network in the Southeast, with more than 4,600 miles of track. CSX and Norfolk Southern call Georgia home as the states two designated Class I rail carriers.
Hartsfield-Jackson Atlanta International Airport continues to be named the world's busiest airport with an average of 250,000 passengers departing flights daily. It also is the 10th largest airport in the U.S. for cargo.
The Port of Savannah Authority heralds as one of the world's top shipping stops for products coming in and out of the U.S.
Operated by the Georgia Ports Authority, it is the fastest growing container port and 4th busiest in the U.S. The port's Garden City Terminal is the largest single container terminal in North America, covering 1,200 acres—the equivalent of 913 football fields.
The Georgia Ports Authority announced in September of 2016 a new $128 million freight rail expansion project to link the Garden City Terminal's two rail yards.
The infrastructure project will allow 10,000-foot-long trains to ship containers to major U.S. cities including Memphis, Chicago St. Louis and the Ohio Valley, according to the Atlanta Business Chronicle.
The project will be partially funded by a $44 million grant from the U.S. Department of Transportation.
If Supply chain and logistics is the "Circle of Life" for products to get from the supplier to the customer efficiently and at a low cost, then supply chain managers are mavens that keep it all together.
"Can commerce work without the truck? The answer is no," Mascaritolo says. "The truck is the only mode of transportation that comes to your door. It is the last mile of the pick-up and delivery process. We're working while you're sleeping."
For the past 10 years, Clayton State University's College of Business has worked to develop those next-generation leaders who will shape supply chain and logistics.
Clayton State prepares students for the ground floor of supply chain
Vermeka Martin had always seen herself in the business profession, but was unsure of what role she wanted to assume. The fall 2016 graduate of Clayton State University had been attending the campus on and off since 2003, between working at Bank of America and earning her associate's degree from Georgia Military College.
But it was hearing Mascaritolo speak at the Jim Woods Speakers Series hosted by the College of Business that solidified her decision to study supply chain.
"The event was an alumni panel and I liked the interest Professor M. had in his students," Martin recalls. "I said, 'This guy is so passionate. I've got to get to know him.'"
Soon Martin found herself in Marscaritolo's classroom learning the basics of supply chain. Not long after, she landed her first supply chain job with third-party logistics company C.H. Robinson, beating out 50 other applicants.
Martin's rapid success in the industry is what sets Clayton State's supply chain management program apart from others in Georgia. The emphasis on foundational knowledge puts students in a position to develop their career from the bottom-up at a company in order to retain their job and get promoted.
"We focus more on the tactical level of supply chain and we prepare our students to go out into the workforce in lower-level management," says Dr. Craig Hill, professor of supply chain management and the Charles S. Conklin Endowed Chair. "I'm trying to expose them to a broad supply chain understanding so when they get into the industry, they're not surprised by what a company tells them."
Students in both the undergraduate degree and master's concentration are introduced to the principles of supply chain management, operations and warehousing, as well as transportation and logistics.
Courses in marketing, market research and analysis, global sourcing and finance issues, along with real-world assignments, help to develop well-rounded graduates who can enter any business career, whether it be supply chain or another industry.
"That's where the students get excited," Mascaritolo says. "No matter where they enter they can go anywhere they want. They can go as high as they want to and can find any career they want. No other industry does that."
Mascaritolo, along with former professor Dr. James S. Keebler, built the supply chain management program from a two-course concentration into a minor about seven years ago. By 2010, the College of Business launched a full-fledged 120 semester hour major in supply chain management.
The program has a mixture of international students, ex-military personnel and a high percentage of female students who all find the supply chain industry most fitting for their desired career pathways.
Students have earned internships and found employment with major companies including Georgia Pacific, Kuehne & Nagel, UPS and DHL.
"The big schools, in my opinion, are not teaching the basics," Mascaritolo says. "They don't teach how to run a warehouse or how to procure a product. These two subjects have gotten students jobs."
The supply chain management program continues to see greater enrollment as it launches a fully-online degree and minor course of study to offer a convenient option for students.
Technology, diversity shape future of supply chain industry
Many companies are beginning to see the value of a diverse talent pool that can bring new perspectives to an industry that is wholly international.
Letitia Motley '12 found that to be the case.
Motley had been working for UPS as a customer service representative for several years by the time she enrolled at Clayton State University for supply chain management.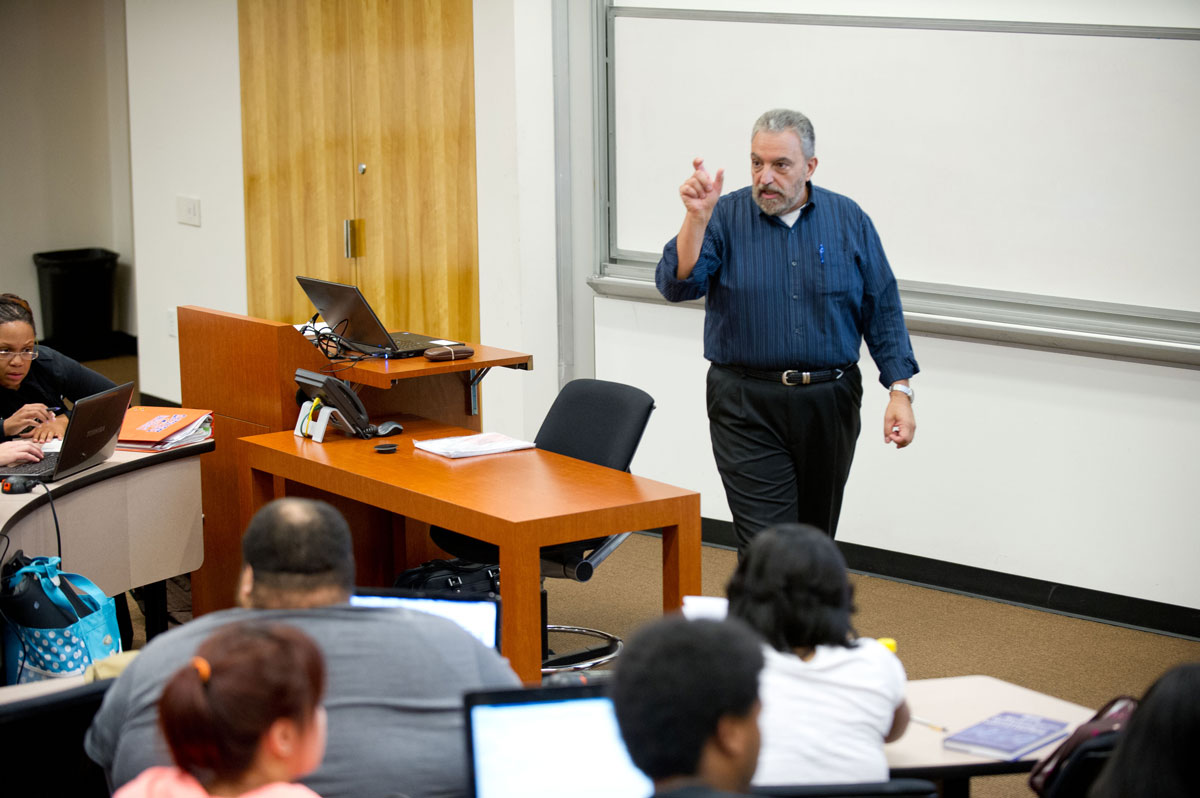 "With clear proximity to the world's busiest airport and one of America's busiest ports, the College of Business has naturally focused on teaching Supply Chain and Logistics as a primary differentiator in the competitive Atlanta business education market." Dean Avinandan Mukherjee
By the time she graduated, Motley had been promoted at UPS to a mid-level management position before moving on to a new career at Coca-Cola. Currently, she is working at Amazon, a job she scored the same day as her interview.
Motley says the opportunities for women and minorities continues to grow in the supply chain management and logistics sector.
"Transportation is definitely male-dominated, but I have seen a shift in diversity in this space," she says. "I remember going to meetings at a customer's site and being the only female and African American in the room. [Now] more women are interested in transportation; more women are interested in supply chain."
Martin, who started a new career at Georgia Pacific in January, agrees.
"I think companies have come to realize that women increase revenue, profit and build better relationships with vendors, suppliers and customers because we care," she says. "Put us in any role and we can execute well."
Beyond diversity, digital technology is carrying the supply chain and logistics industry into the future as mobile devices and automation outpace traditional methods of communication and data gathering.
"Technology is enabling the industry to generate and collect data from a multitude of sources in real time and in unprecedented volume," Lake says. "Information about the freight is more valuable than the freight itself because it enables the integration and harmonization between the physical, talent, financial and information supply chains leading to greater visibility and collaboration among supply chain partners than ever before."
Lake says cloud computing and technology that is mobile, wearable, reliable and rapid continues to make flow improvements in the supply chain and make regulation compliance more efficient.
Robotic and autonomous technologies, Lake adds, are also filling gaps produced by talent shortages in repetitive and less desirable occupations.
That could also mean driverless trucks could be on the road in the future if safety and security provisions are met at the public policy and regulatory level, Lake contends.
"Growing urbanization and population density are also fostering growth in alternative methods and strategies for managing last mile delivery in congested population centers and an increasingly connected e-commerce environment," she says.
Center for Supply Chain Management
The Center for Supply Chain is Clayton State's answer to developing a connection with the industry and the Atlanta community. The Center offers supply chain and logistics companies opportunities to reach students, provide internships, as well as network and discuss industry issues.
The Center hosts an annual supply chain career fair inviting supply chain students at 10 major universities around the southeast region to meet and interview with over 35 supply chain and logistics companies in the Atlanta area. The career fair is now in its eight year and has grown from 45 students to more than 164.
The Center also hosts a Supply Chain Fellows program, which serves as a springboard for where supply chain professionals can share their experiences navigating the trends and changes in the industry.
"The Center offers a venue to facilitate programs designed by the fellows to network, interface, solve problems and talk issues," says John Mascaritolo, founder of the Center for Supply Chain. "With the help of Chase Moore, Assistant Vice President for Development, presenting the Fellows Platform, we are seeing a high level of interest from major companies. This response is very encouraging to us, proving that we could fill a need for our community and industry."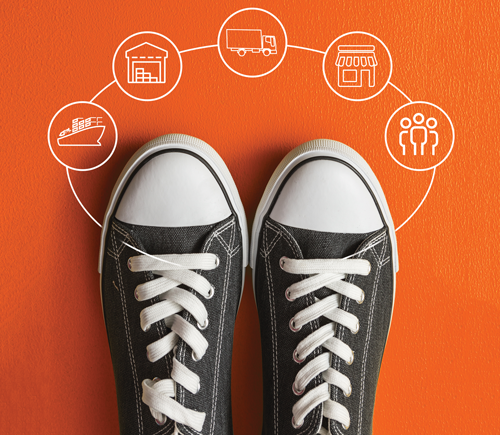 Read more stories from this issue