2021 Gene Hatfield Awards
(November 15, 2021) -The College of Arts and Sciences kicked off the Fall 2021 semester recognizing the achievements of its professors in the domains of service, scholarship, teaching excellence, and diversity leadership.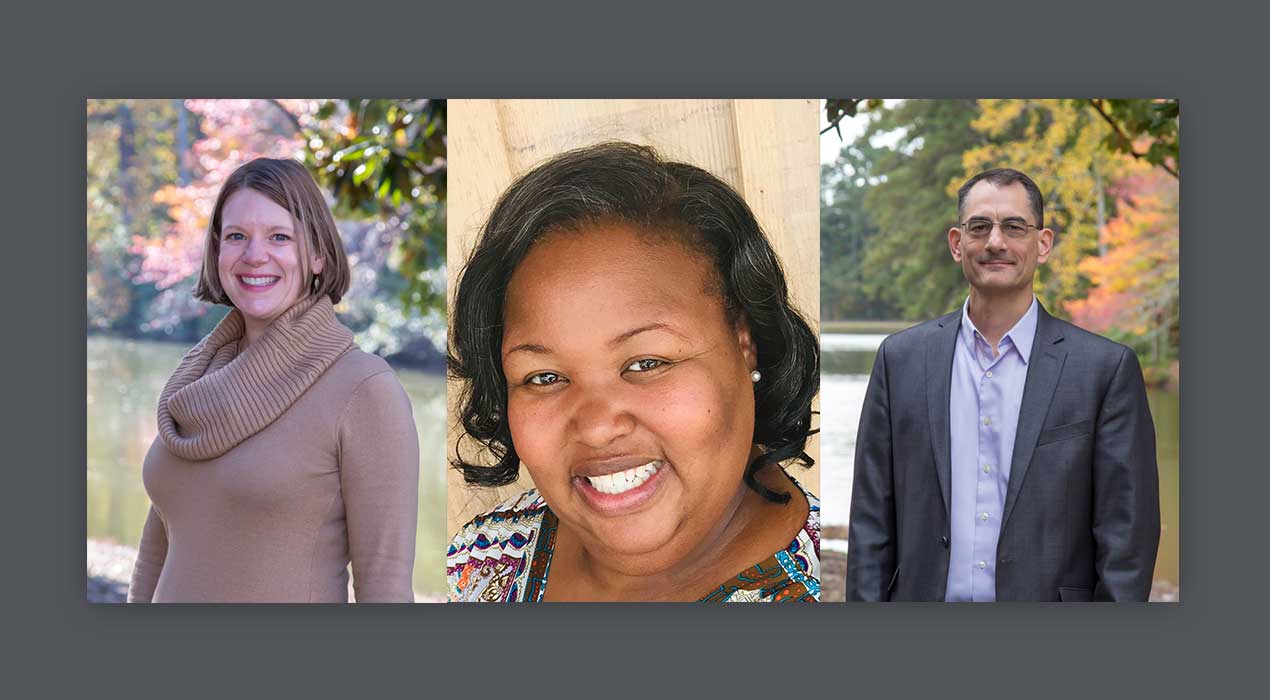 During the College of Arts & Sciences' meeting on August 5, 2021, Dean Momayezi announced the three recipients of the Gene Hatfield Annual Service Awards funded by the estate of Dr. Gene Hatfield, who taught history and government at Clayton State University for 32 years until his retirement in 2008. Each year, faculty committees select the award-winners—other full-time faculty members, in recognition of their outstanding contributions in advancing the College's mission of service through teaching, research and creative endeavors.
The Hatfield Teacher of the Year is Dr. Jennifer Parrott, associate professor of English, while Dr. Latasha Jones-Adams, assistant professor of education, earned the Hatfield Service of the Year award. Dr. Andrew Kurt, associate professor of history, earned the Hatfield Scholar of the Year award, after publishing his monograph Minting, State, and Economy in the Visigothic Kingdom: From Settlement in Aquitaine through the First Decade of the Muslim Conquest of Spain (Amsterdam: Amsterdam University Press, 2020).