Agreement between Clayton State and College AIM helps high schoolers transition into college
(November 30, 2021) -Members of Clayton State University's administration and leadership with College AIM entered into a memorandum of understanding agreement on Wednesday, November 10, to provide local area students an easier transition from high school to postsecondary education.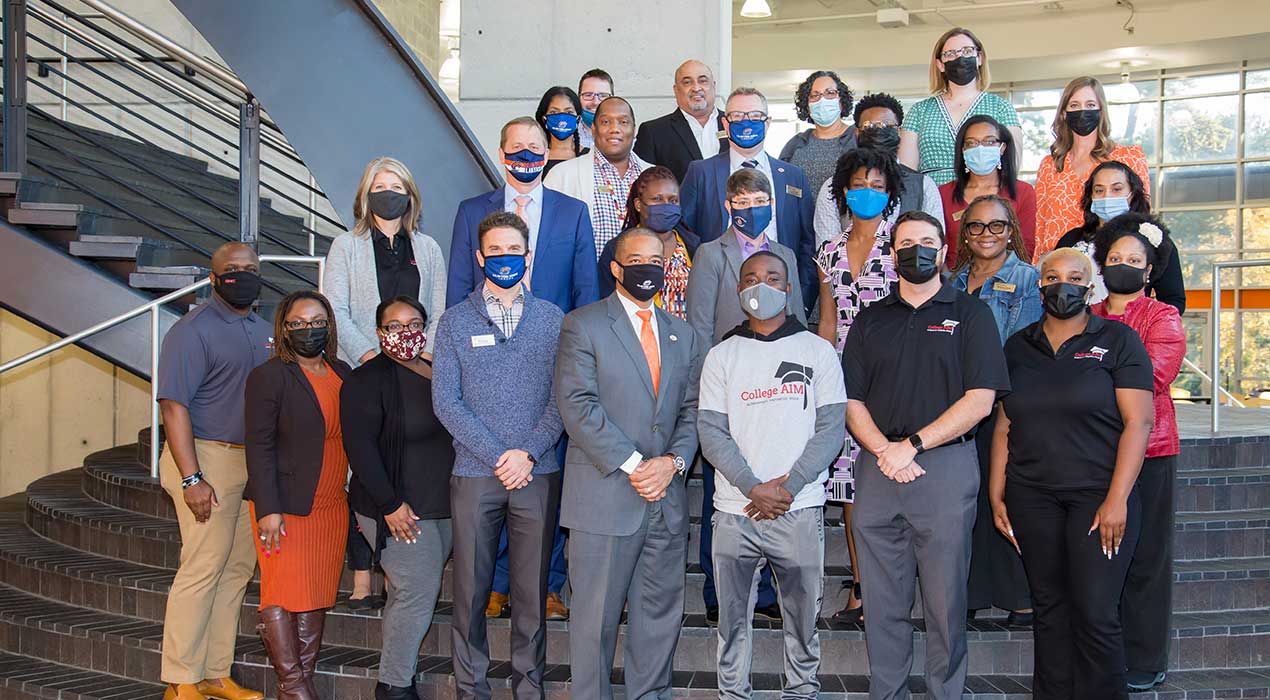 "We are excited to partner with College AIM who, like Clayton State, places students at the center of their work," said Stephen Schultheis, Clayton State's vice president of Enrollment Management and Student Success. "Through this partnership we are looking forward to providing a greater number of students access to attend Clayton State which will result in more students realizing their dreams through degree attainment."
College AIM is a nonprofit organization that provides college and financial aid counseling to students in the Greater Atlanta area in an effort to help them overcome racial and economic barriers that may otherwise limit their access to higher education. As part of this collaboration, Clayton State University will establish a group of academic advisors specifically for students who enter the university through this program.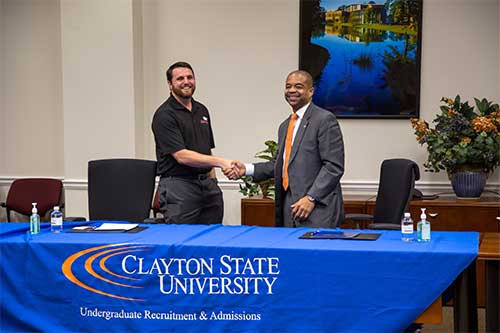 "College AIM works with wonderful young people who are ready to contribute to Clayton State University in so many ways. We already have students on campus who are studying, learning, and growing every day. We're thrilled to launch this partnership to ensure that those students and many more behind them have the support necessary to enroll at Clayton State, thrive on campus, and graduate onto successful careers and happy lives," said College AIM Founder and Executive Director Sam Aleinikoff.