CLAYTON STATE NEWS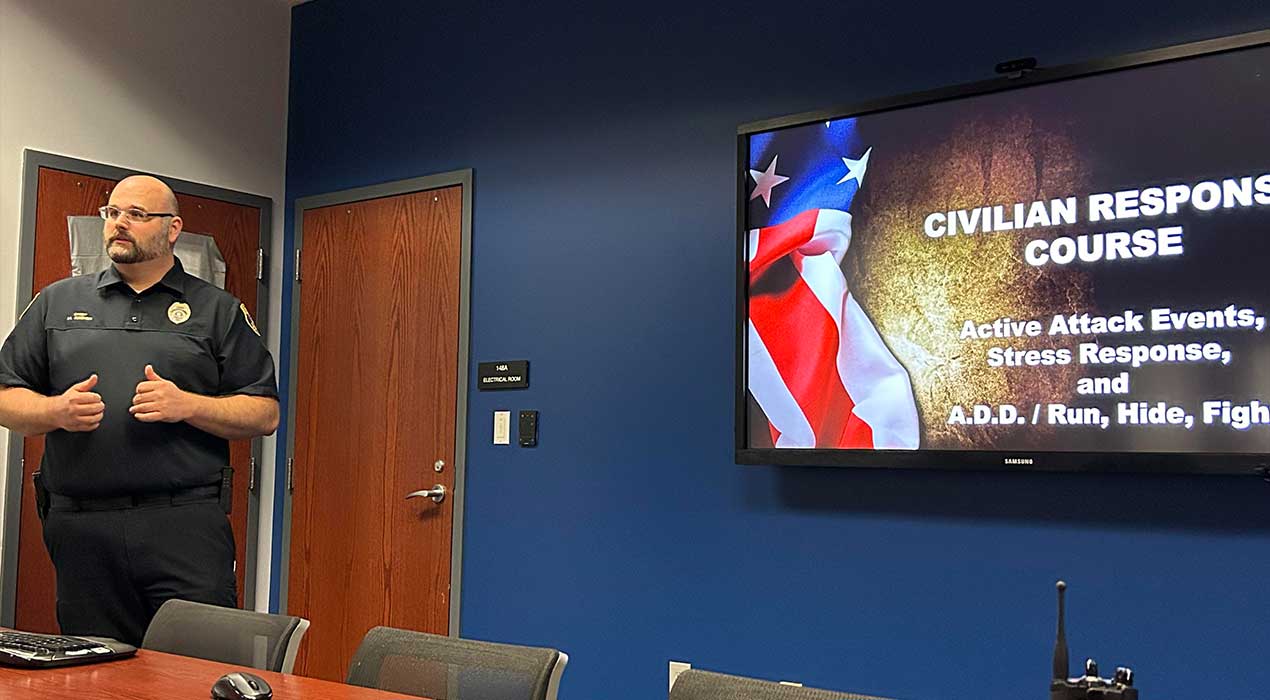 November 16, 2023
Public Safety provides situational awareness training for staff
Notables
On a wet, gloomy, early start to a new week at Clayton State University, Dr. Victoria Foster finds herself full of and discussing energy – not potential energy, not kinetic, just people energy … and apparently, we all need more of it.
Our Master of Business Administration program has made entrepreneurial dreams come to life in Henry County. Clayton State University MBA alumnae Nancy Nguyen and Lizcha Walker have created PÜR Zen Mimosa Wine Bar, focusing on creating great food...
Congratulations to our top Laker nation scholar. This month, the Board of Regents of the University System of Georgia (USG) honored students from each of the system's 26 public colleges and universities during its annual Academic Recognition Day....