CLAYTON STATE NEWS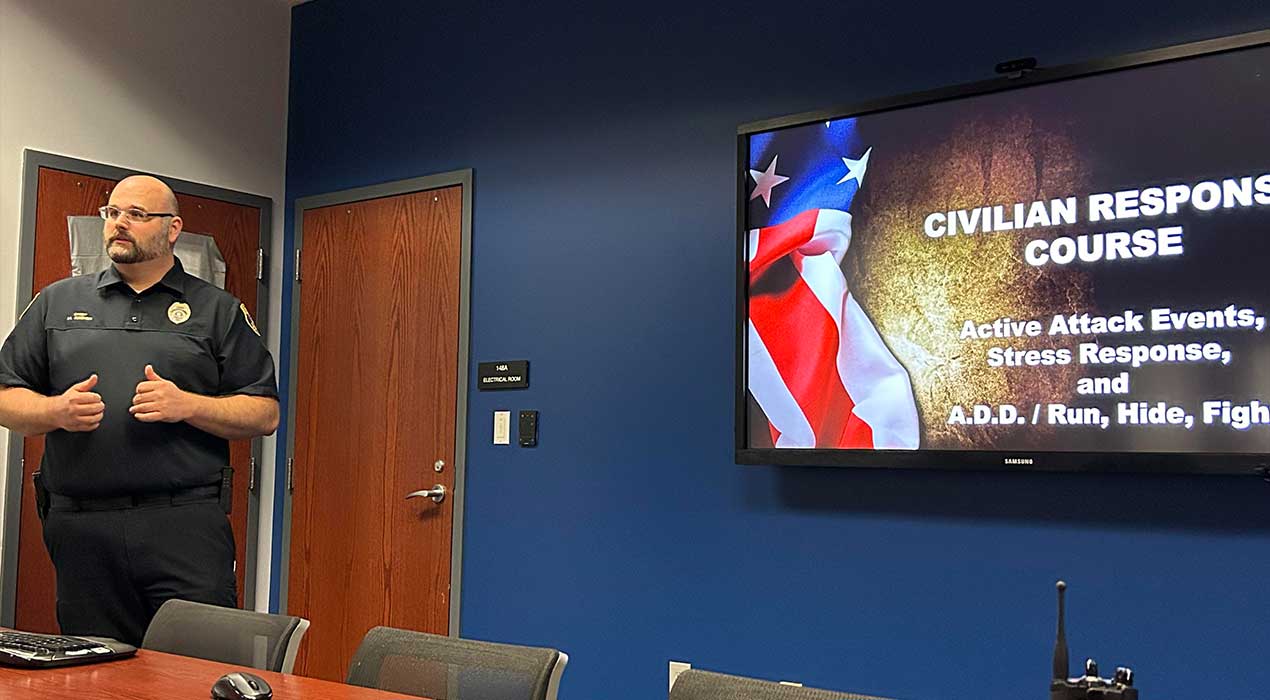 November 16, 2023
Public Safety provides situational awareness training for staff
Notables
Sen. Brian Strickland of Georgia District 17 visited Clayton State's campus to discuss the importance of the U.S. Constitution, particularly the First Amendment.
Continuing the Clayton State University Alumni Association's series of spotlights on our new Alumni Board members, Dr. Cynthia Rucker joined the board on July 1, 2022.
The University System of Georgia recently revealed that both it and Clayton State are trending upwards financially, with the latter creating an output impact of $307,617,085 while adding 2,505 new jobs at the university.