Alumni Spotlight: Angelita Howard
(December 16, 2019) -When Angelita Howard '00 stepped foot on the campus of then Clayton College and State University more than 20 years ago, she embarked on a journey that would have the greatest impact on herself and her family.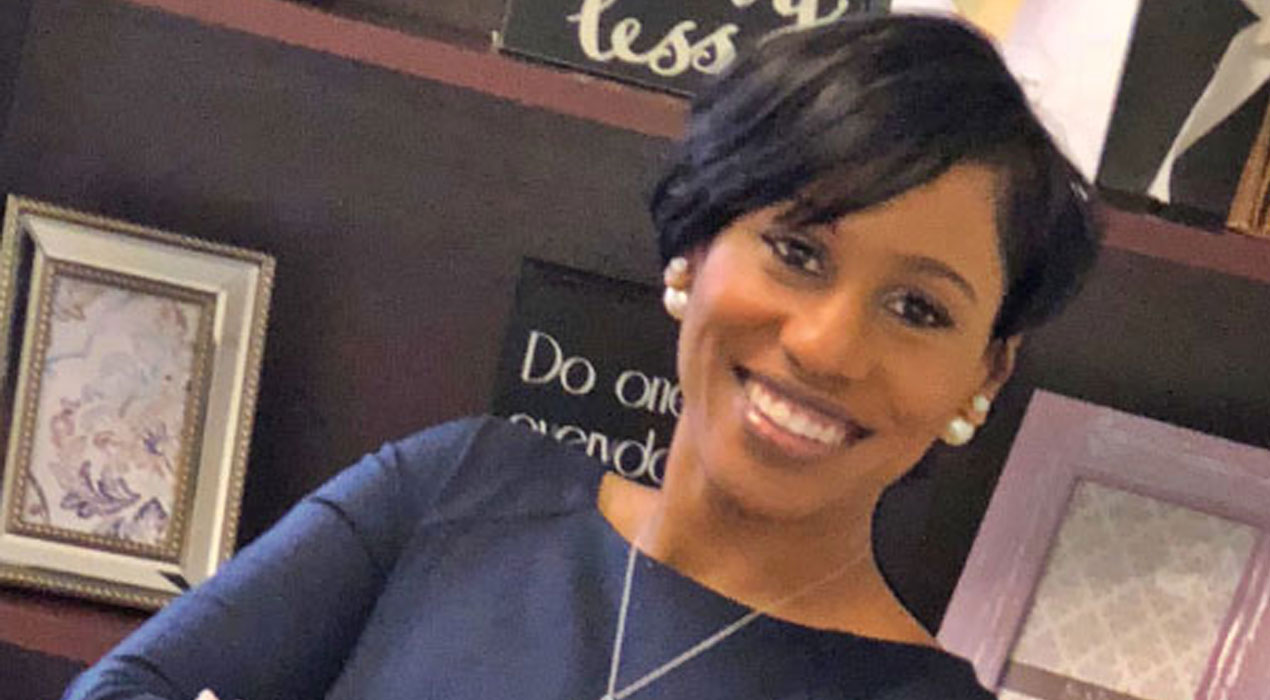 "Clayton State was such a great foundation for my journey. I was the first person from my immediate family to graduate from college," she says. "At the time, I didn't realize how important this was, but it would become a pathway to encourage my siblings to complete their studies."
Howard started her Laker journey in 1996 when Clayton State University was known as Clayton College and State University. As a high school senior, Howard thought her destiny was to become a nurse, prompting her to join a certified nursing assistant program.
But an interest in music sparked a desire to pursue the field. After practicing and auditioning with help from her high school music teacher, she was awarded a music scholarship to Clayton College. Besides having a strong program, Howard found that her experience performing at Spivey Hall, the renowned performance venue on the Clayton State campus, was the icing on the cake.
Howard's freshman year felt like leaving one family to join another. She credits her professors and classmates for the structure she needed to get through that first year.
"Drs. Cheryl Boyd-Wadell, Shaun Amos and John Schuster-Craig were trailblazers to the work I would accomplish at CCSU," she says. "We laughed together, cried together, shared food, notes, homes together and so much more. I can't recall a time where I felt lost or unsure; even in my most difficult times as a student, I always felt supported by the faculty."
And while the Clayton State continued to emerge as a growing college in the south metro Atlanta region, she and her classmates found ways to support one another. She points out, "Although during my time at CCSU, there were no dorms, many of us were together so much, it felt like much of what my other friends would say regarding their dormitory experiences."
Upon earning her bachelor's degree from Clayton College, she went on to pursue several advanced degrees, including a master's degree in education administration and another in teaching. She also received her doctorate in education administration and will soon be completing her MBA in project management.
Howard credits her time at her alma mater for giving her the motivation to go far in her educational journey.
"When an educational experience such as Clayton State provides you confidence in one's ability to learn and grow, it becomes easier to accept additional educational challenges and opportunities to grow professionally," she says.
Currently, Howard sits on the alumni board for Clayton State. Aside from regularly getting the opportunities to fellowship with other alumni that she went to school with, she also enjoys the chance to interact with future alumni, network with them and encourage them to give back to the institution that gives so much to students like herself.