Alumni Spotlight: Anthony Bentil
(December 2, 2020) -The Clayton State University Office of Alumni Engagement recently sat down with Anthony Bentil '14 MBA, Manager of Strategic Projects and Analytics at Collins Aerospace in Charlotte, North Carolina, after he participated in an alumni panel for College of Business students during Alumni Weekend.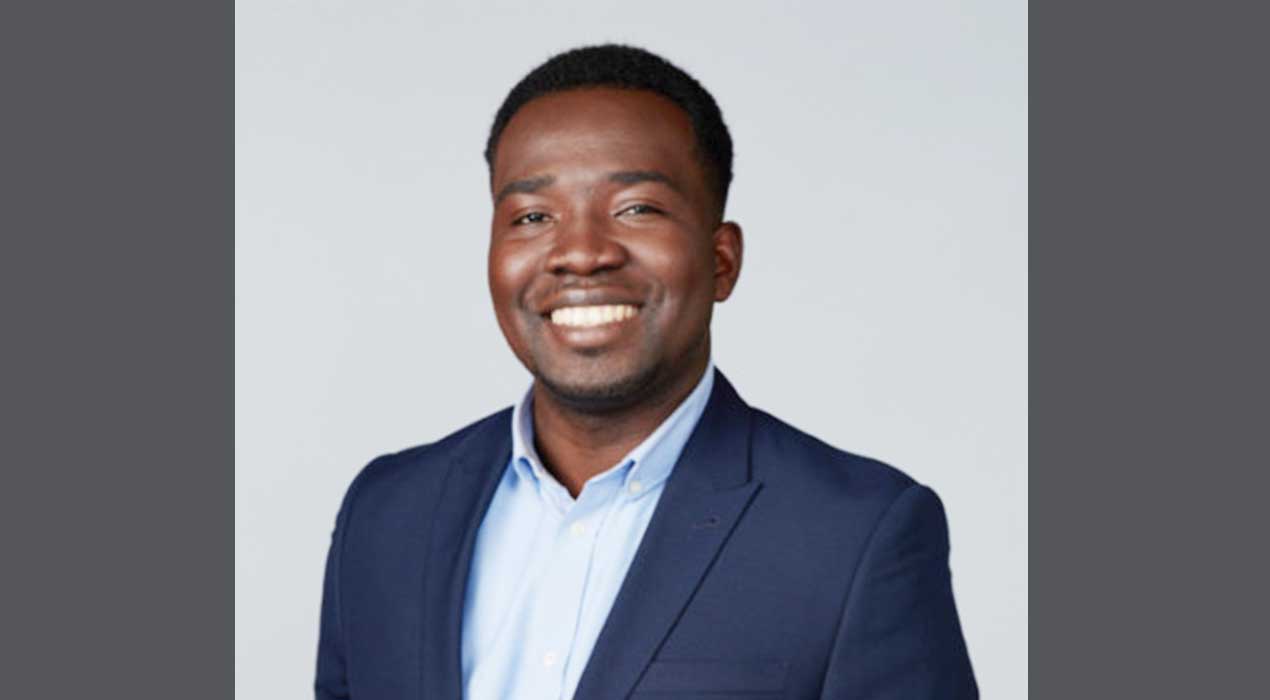 Can you tell me a little about your life and career before starting your MBA at Clayton State?
After moving to the United States after my first degree in Accounting in Ghana, I lived in the Southern part of Atlanta from 2010 to 2012. I worked in various jobs such as retail, logistics, and tax preparation throughout Atlanta with little advancement. It was one of my roles in logistics that drew my desire to pursue a career in supply chain management.
What made you want to get an MBA and how did you end up at Clayton State? What made it stand out while you were looking at colleges?
The desire to pursue a career in Supply chain management motivated me to get my MBA with a concentration in Supply Chain Management. I began researching MBA programs in Georgia that aligned with my aspirations, allowed me to work, and was affordable. Clayton State was a perfect fit for these reasons. The weekend MBA option was perfect for my work schedule, and the strong faculty was a plus. I remember while driving on Tara Blvd. to work one day, I called my friend in Canada with immense joy that I would be pursuing my MBA at Clayton State University.
Can you describe your experience as a student?
When I look back at my time at Clayton State, it feels short because I was very busy with work and school, but It was an unforgettable experience. My favorite classes while attending Clayton State were Marketing Analytics with Dr. Beverly Wright, Managerial Accounting with Scott Butterfield, and Business Finance with Dr. Reza Kheirandish.
What is it about the supply chain and logistics field that appeals to you?
I am fascinated by the application of supply chain principles in all industries. I was fortunate enough to get the opportunity to work in a manufacturing company right after graduation. What I have enjoyed the most is that all the principles I studied are applicable regardless of the industry. No matter the company, supply chain aims to maximize value to the customer by reducing the overall cost within the supply chain.
What advice would you have for students wanting to get into the supply chain and logistics field?
I would advise students who want to get into the supply chain field to know that it is a field with tremendous opportunities. There are opportunities in industries such as manufacturing, retail, logistics, defense, and aerospace, etc. Companies are in constant search of top talent in the supply chain field. Continue to study, get good grades, and get involved in extracurricular activities on campus. Doing that will set you apart from your peers when you graduate.
You have moved around in your career both in terms of companies, as well as geographically. What is it you are looking for when you decide it's time to make the next move?
I've moved quite a bit within my company since graduating. Most of the moves were to take chances, seek knowledge of the industry, and develop my career intentionally. I am usually looking for a role that will allow me to lead and develop specific skills. Geographical moves have to align with my family preference as I am a father of two. I would advise students to set a general preference guide when it comes to making career moves.
Are there any of your past career stops that stand out to you in a positive way?
One of the favorite roles in my career was my position as a Supply Chain Strategist for Otis Elevator Company in Farmington, Connecticut. This role allowed me to lead the implementation of strategic projects across the globe. I had the opportunity to work with a diverse team in countries across Europe and Asia Pacific. It was a terrific time in my career because the role was challenging and impactful.
Can you tell me about your current job? What is your day-to-day like?
In my current role, day-to-day could be working with my teams across multiple locations to drive operations excellence throughout our factories. Working in a headquarters role, we drive excellence by driving our teams to adhere to the company's operating principles in their day-to-day activities. A typical day could be leading a meeting to introduce a new Smart factory tool to my team across the globe. Another example could be leading SIOP initiatives and tracking metrics to ensure all sites are aligned to the company process.
What advice would you have for alumni who are starting to move into managerial roles?
My advice is to apply the servant leadership model as you lead. Seek to know your employees and make a commitment to empowering them. Continue to learn and develop yourself and seek formal feedback to help with your growth journey.