Alumni Spotlight: Brittany Evans
(February 8, 2021) -Our newest Young Alumni Council president agreed to let us chat with her about her time here at Clayton and take a glimpse into what she has going on now.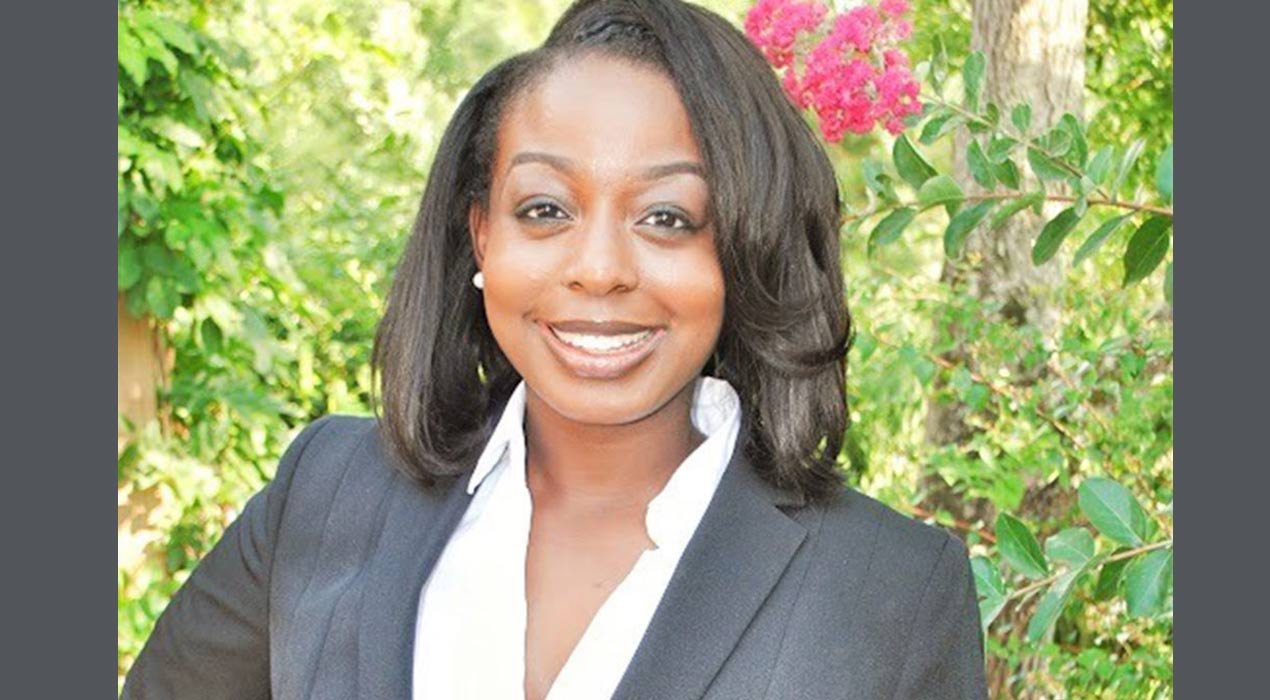 Good afternoon Brittany. As we know times are super busy for you, thanks for taking the time to sit with us. Speaking of recent times, what made you want to enter a career in such an on-demand field that is public health?
I started in pre-pharmacy at USC. I honestly picked the major because I was attracted to the salary it offered. I also knew I wanted to be in healthcare without physically touching someone. I did a pharmacy internship at a local hospital and knew that this field was not too fulfilling for me. I had a public health course as an elective and it changed my life. I changed my major to public health the following semester in hopes of playing a role in eliminating health disparities.
After changing my major, I knew I needed to further my education. I wanted to obtain my Master of Healthcare to create the foundation of obtaining a leadership role in healthcare. Clayton State University prepared me for leadership in the private, public, profit or non-profit health service organizations while providing theoretical and conceptual frameworks for programmatic solutions in actual practice settings.
I selected Georgia Southern Southern University to further my education because the program is designed for full-time workers. GSU Doctor of Public Health program will teach me the following competencies:
Apply leadership skills for building partnerships in public health.
Evaluate how systems thinking can contribute to solving public health organizational issues and problems.
Analyze the policy development, assessment, evaluation process, and legal environment for improving the health status of populations.
Evaluate the process for strategic planning and marketing for public health through analysis of quality, cost benefit, and performance improvement concepts.
Demonstrate the ability to manage programs within budget constraints through resource allocation, financing, and evaluation.
I believe Public Health is a ministry I was called to do, and I am truly operating in my purpose daily by serving the underserved communities.
That is absolutely refreshing to hear. How did you hear about Clayton State?
I heard about Clayton State while I was researching Master of Healthcare Programs in metro-Atlanta my senior year of undergrad.
So, you came here looking to earn your graduate degree. What were some of your most favorable experiences as a grad student?
Members from my cohort added to my positive experience at CSU. Together we attended CSU basketball games and exercise group classes for self-care at the SAC.
We love the SAC! Tell us about your professional experience at both Emory Healthcare and now Emory University. What are some interesting things that you learned as you got into this field?
I've been employed with the Emory family for 6 years, starting at an entry level position then transitioning to Emory Healthcare Operations Development Program. The development program taught the following competencies: management/supervision skills, relationship management, analytical ability, industry knowledge, communication, financial/budgeting, reporting/data management and technical knowledge. During the program I was also able to graduate from Emory's Quality Academy and received my Lean Six Sigma White Belt Certification. The development program laid the groundwork to transition to Emory University as a Program and Research Manager. While in the position I was able to obtain various certifications. I became a certified Health Coach and Tobacco Cessation Specialist Certification. I also learned grant writing and improved my public speaking skills. This allowed me to transition to Assistant Director.
Awesome story. Congratulations on your come up! Who or what has inspired you to want to be so involved in your community?
My parents inspired me to be involved in the community. They taught me the importance of service at a young age. I saw my parents volunteer in my local community while serving on various boards. They laid the foundation to my success.
Can you tell us a little about the Urban Health Initiative and what you do for it?
Urban Health Initiative provides health disparities education and advocacy, build collaborative partnerships and develop best practice models with low-resourced communities and those who work with them to advance equity in health and well-being.
I serve as the Assistant Director. I work with the following programs: Health Career Collaborative, Tobacco Cessation, COVID19 projects and Walk With A Doc. I also assist with budgets, grant writing, recruiting volunteers, securing partnerships, maintaining positive rapport with community partners as well as handling daily operations.
Interesting. How, if at all, has COVID impacted your job or your career?
First, I am thankful COVID did not impact my place of employment. COVID allowed me to work 100% from home which I learned to enjoy. It also allowed me the chance to learn about how things change in the health field routinely and to always be prepared, as things can be somewhat unpredictable. It made me realize that I can never stop learning.
That's a lesson we all seemed to learn within the past year! So, to get back into Clayton State what are some things you love about being an alumnus of this wonderful institution?
Clayton State University is a hidden gem. The university is gorgeous, the professors are genuine, and they will go out their way to assist you. The members of my cohort became family. I really love the network of our young alumni. We get excited about serving our local communities and holding social events with one another, even if they are virtual.
Shoutout to the Young Alumni Council! What made you want to serve on the YAC?
The best gift one can give is service and the YAC is known to make that a priority within their goals. I felt it was my duty to give back to my alma mater.
Yes, the YAC has a lot of noble objectives. You are now actually the President of the YAC. Congratulations! What do you hope to achieve as President of the YAC?
While extending the previous leadership accomplishments, I hope to promote the professional, social, philanthropic, and service interests of recent alumni. I also hope to foster a closer interaction between young alumni and the greater University community.
Thank you for your contributions and for letting us get more information about you. As President, you are automatically on the Alumni Board. What are some things you are looking forward to as being the newest member of our AB?
I look forward to engaging with the young as well as the more seasoned alumni. I hope to work with the board by creating and implementing programming while letting other alumni know the importance of connecting and giving back to the university.