Alumni Spotlight: Claire Monroe
(May 6, 2019) - Growing up the daughter and granddaughter of nurses, Clayton State alumna Claire Monroe '15 had an interest in medicine at an early age. However, it took a different first career, a move, and a lot of soul-searching before beginning her path to become a nurse.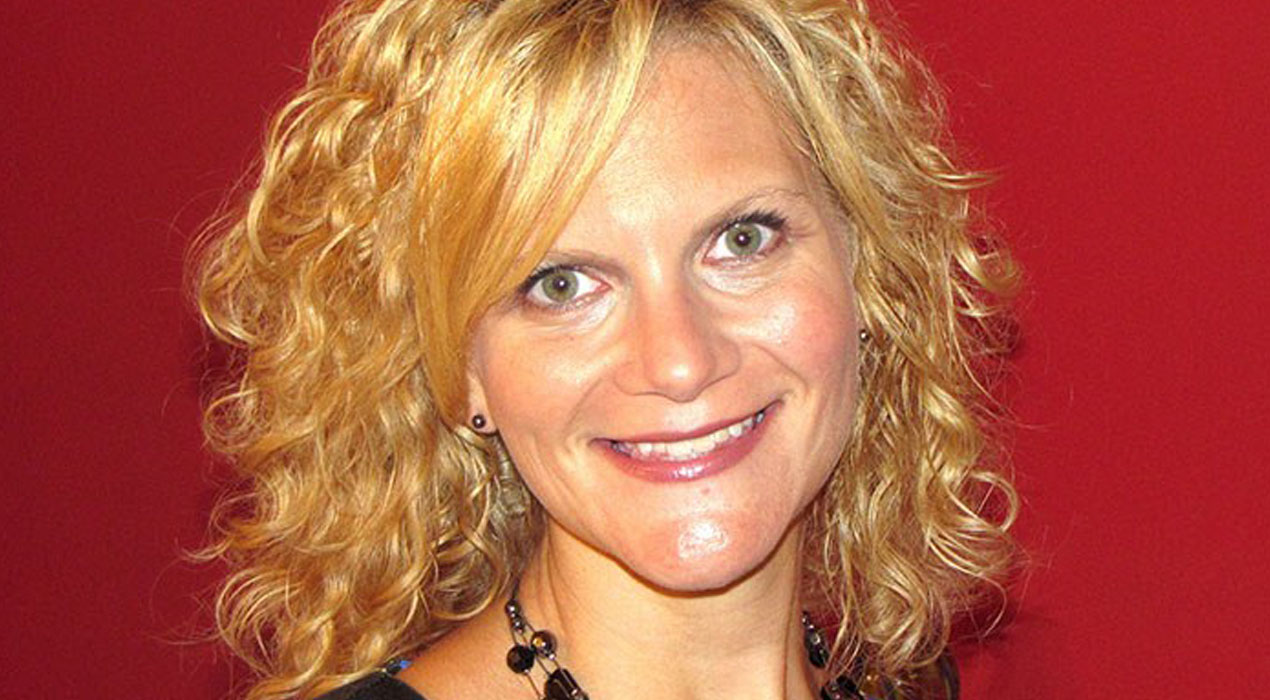 After earning a degree in Communication from Loyola University New Orleans, Claire began a career in broadcasting. She worked at TV stations across the country as a news producer, field producer, and reporter. Even as a reporter, she recognized her passion for health care.
"I loved being dispatched to a hospital for a shoot—so much so my husband and I joked I should go to nursing school if I ever burned out on TV," Claire recalls.
After twelve years in the TV industry, Claire and her family moved to Henry County to be closer to family. She began work in the public relations and marketing field while she figured out her next step. The prior jokes about going to nursing school became more serious, and she began her search for a nursing program. The search was a short one, though, as Clayton State quickly became her choice.
"It didn't take long," Claire says about her second college search. "Clayton State was exactly what I needed—a nursing school with a stellar reputation, close to home, affordable, and diverse."
Being a nursing student was not easy—it usually isn't for any student.
"The coursework was incredibly challenging, and the clinical hours were brutal," she says.
However, the reasons for her decision to enroll at Clayton State also made her experience wonderful. She remembers the professors pushing her and her classmates, accepting no excuses and expecting excellence. The diversity of backgrounds also helped Claire feel like she was in the right place.
"I was not the only mom at college. It felt great to fit."
The opportunities she had with professors who worked in emergency rooms helped lead her down the path of becoming a charge nurse in the Piedmont Henry Hospital emergency room.
In the same way the passion for health care never left her, though, the energy of being in front of the camera as a reporter never left either. Claire has served as the co-host of Clayton State's Give4Dreams Day of Giving for the last four years. It's a great opportunity for her to catch up with her former faculty and see the exciting things taking place on campus.
"It's fun to 'do TV' again, especially since we're raising money for a cause I wholeheartedly believe in." Claire adds, "It's a thrill to be a part of something that makes a true difference in the lives of so many students."
In addition to her work as nurse, being a wife and mother, and volunteering for Give4Dreams, Claire also serves as a member of the Clayton State Alumni Board of Advisers. She sees it as an opportunity to maintain a connection to her alma mater, while also meeting and networking with many other alumni.
She also encourages other alumni to come out and get involved.
"You will have fun, network, make or reconnect with friends, and help to create an enduring legacy of success for Clayton state."
You can become an active member of the Alumni Association.
If you or someone you know would make a good candidate for the Alumni Board, please complete the Nomination Form.