Alumni Spotlight: Crystal Billingslea
(August 20, 2018) - For newly installed Alumni Board of Advisers President Crystal Billingslea '11, Clayton State may not have been the first university she attended, but, as a nontraditional student, it was the perfect fit for her.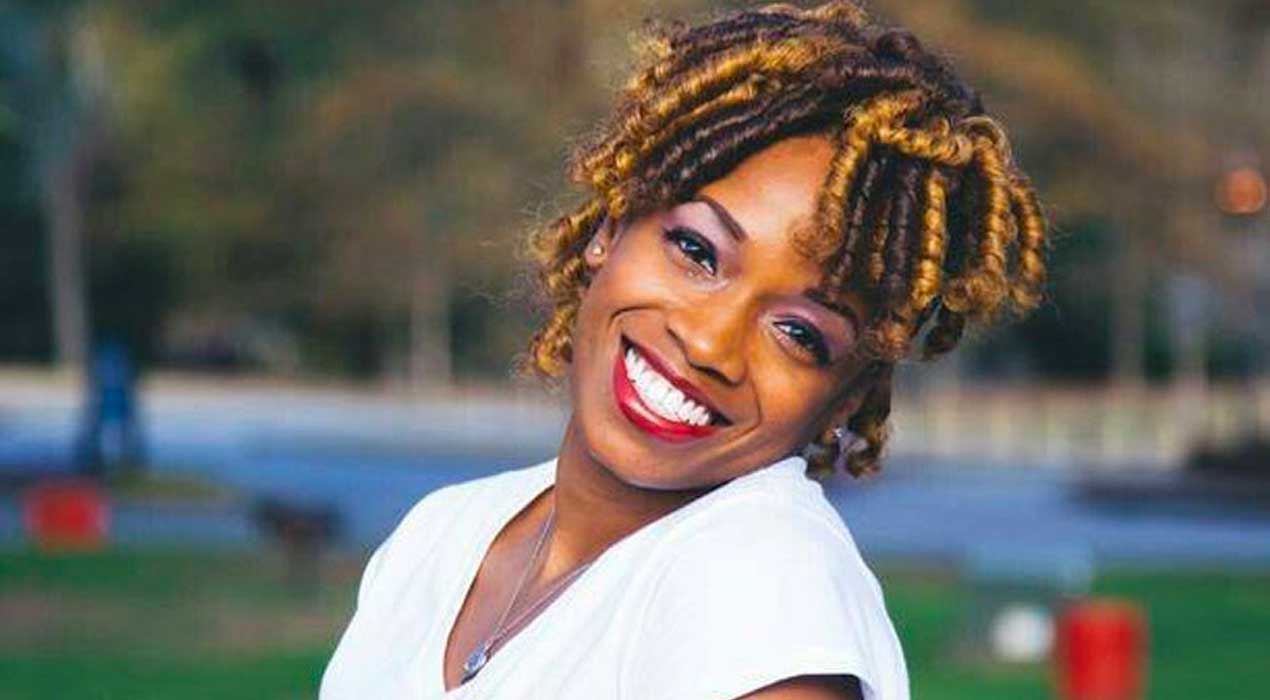 She enrolled at Georgia Southern, Georgia State, and Atlanta Metropolitan College to begin her college career. But after some time, she sought a place that would help her complete her bachelor's degree and become a teacher.
"As a working adult, I needed a school that would be flexible with my schedule," Crystal recalls.
At Clayton State, she found a home and built relationships with other nontraditional students who were also studying Middle Grades Education and shared in the same successes and struggles.
"We motivated each other, learned from each other, supported each other, and became a true family unit. We still keep in contact today," she remembers.
As a student, Crystal joined the Tau Epsilon Chapter of Delta Sigma Theta Sorority, Inc. and was an active participant in most programs or events hosted by the Education department.
From the academic and student programming to the professors, Clayton State made a huge impact on her.
"Dr. David Messer was one of the most amazing, thoughtful, and supportive professors I have ever had. I will never forget the lessons instilled in me at Clayton State," Crystal says.
After graduating—which Crystal notes is her greatest memory—she started teaching at Bear Creek Middle School in Fulton County Schools before returning to Paul D. West Middle School, where she was a paraprofessional as a student at Clayton State.
She notes how much she loves motivating her students and seeing how that can impact their success down the road. She says her greatest reward is receiving invitations to former students' high school and college graduation invitations.
"I am reminded how much I impacted my students and it drives me to continue this selfless work," Crystal says.
After having been gone from Clayton State for a few years, Crystal decided she wanted to be more involved with the Alumni Association and joined the Young Alumni Council. There, she sought to help build a network for young alumni to converse, mentor, and encourage each other in addition to providing guidance to current students.
Her outstanding pride and desire to be an asset to Clayton State led her to then become a member of the Alumni Board of Advisors, where she will be President for the next two years.
Explaining why she wanted to serve on the Alumni Board, and ultimately become President, "It is an honor to serve, support, and give back to my alma mater so alumni, as well as current and future students, can experience the true gem Clayton State University is. Not only did I receive a high-quality education, but Clayton State provided me with a strong career network and lifelong friendships."
Laying out her agenda as President, Crystal says she wants to bring alumni from all backgrounds together and see alumni wearing their Clayton State pride both literally and figuratively.
"My hope is we can unite our alumni by providing events, activities, and opportunities for networking and socializing to strengthen our Clayton State family bond. Everyone should know and see how exceptional Clayton State is and why we bleed orange and blue!"
Crystal hopes others will join her to continue to expand the Clayton State brand and extend the reach of the Alumni Association. She envisions a broad network of alumni who take care of each other and are energized to make a positive impact on their alma mater and the community.
"We have access to a wealth of connections and resources to aid Clayton State not only financially, but also through mentoring current students, volunteering, engaging in social media, and even conversing with and encouraging prospective students to attend Clayton State," she says. "Just a little involvement can go a long way."

If you are interested in becoming a member of the Alumni Board of Advisers, or know someone who would be a good candidate, please complete the Nomination Form.