Alumni Spotlight: James Jernigan
(August 16, 2019) - Entering its 50th year, Clayton State University has graduated over 25,000 former students and seen many of them become active alumni. Only one of them, though, can lay claim to being the first President of the Alumni Association—James Jernigan '78.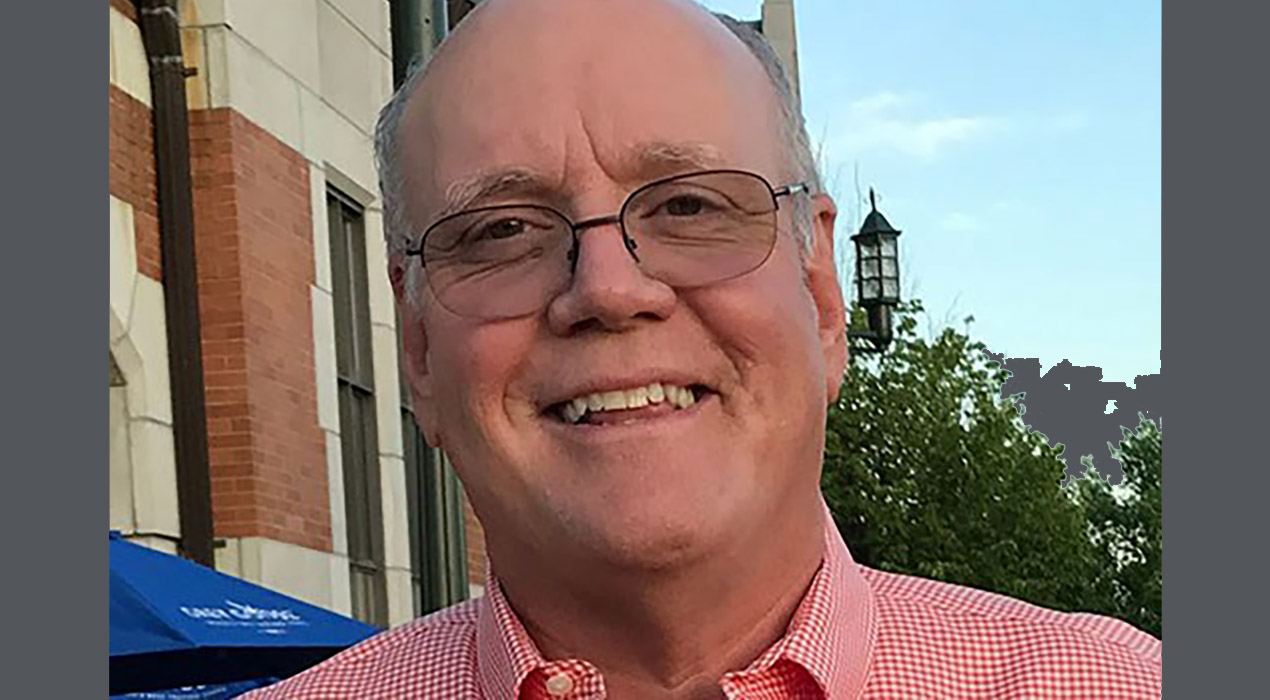 Graduating from Jonesboro High School at the age of sixteen, James did not initially believe college was the right fit for him. Having a passion for photography and also wanting to get right into the workforce, he began working at Clayton County Hospital in Riverdale. Working there for three years, James remembers enjoying his time but began looking for something new, landing at what was then two-year Clayton Junior College.
"I still had no idea what I wanted to do so Clayton Junior College was a perfect place for me to get my feet wet," James recalls.
Attending classes during the day, James became actively involved in the Student Government Association, eventually being elected President. He also served on several committees, including General Entertainment and the Lyceum Program.
As President of SGA, James forged a strong relationship with then Assistant Dean of Students, Rob Taylor. They have maintained a lifelong friendship, and James notes he was not the only student on whom Rob had a great impact.
Additionally, James remembers Robert Harrell, the media director, as playing a key role in his future success. Though maybe unknown at the time, the access Robert provided James and friend, Art Rogers, to the college's television equipment for their weekly news program led to careers in the television industry.
"Back then, we would wheel a VCR and TV to the center of the C Building and play it between classes," James remembers. "I am willing to bet there is not a single former student that remembers it, but we had fun and found our passion."
Upon graduating from Clayton Junior College, James went to work at Georgia Tech before beginning a job producing programming for a cable company based out of Peachtree City. He remembers learning a lot in his three years there working over 70 hours many weeks.
With all his knowledge, James then decided to buy his own equipment and started a production company, initially focusing on local municipal and Chamber of Commerce marketing videos. The company continued to expand and became the award-winning 1-800-TV-CREWS. It supplied networks and cable channels with equipment and personnel, as well as produced documentaries shown in theaters and on PBS and Showtime.
In 1990, Clayton State College began organizing an Alumni Association, and after playing a key role in its formation, James was elected as the first President. He specifically notes how Clayton Junior College helped him find his career path, and that led to his desire to play a role in the formation of the Alumni Association.
In the early days, James and the rest of the Alumni Board focused on gathering contact information for alumni and creating the by-laws that governed the organization. A phone-a-thon was started that helped build a membership and raised money from alumni for student scholarships and other initiatives.
Almost thirty years later, James continues to play a role in Clayton State and the Alumni Association. He helped organize a reunion for the Alumni Association's 25th anniversary and has played a key role in organizing programming for the University's 50th anniversary.
When asked why he maintains his relationship with the University and Alumni Association, James responds, "I know someone out there is a young person who is not certain what they want to do. I hope by staying involved I can somehow have an effect on that person."
Looking into the future of Clayton State and the next fifty years, James goes on to say, "I hope to see Clayton State University stay a reasonable size and maintain that sense of personal touch and family. In addition, I would like to see us continue to explore niche majors that I think will become more important in the future."