Alumni Spotlight: Latoya Hubbard
(January 15, 2021) -During Alumni Weekend in October, Clayton State alumna Latoya Hubbard '01 participated in a panel for alumni focused on planning for retirement and building wealth. After the program, the alumni office sat down with her to discuss her Clayton State experience and her career since graduating.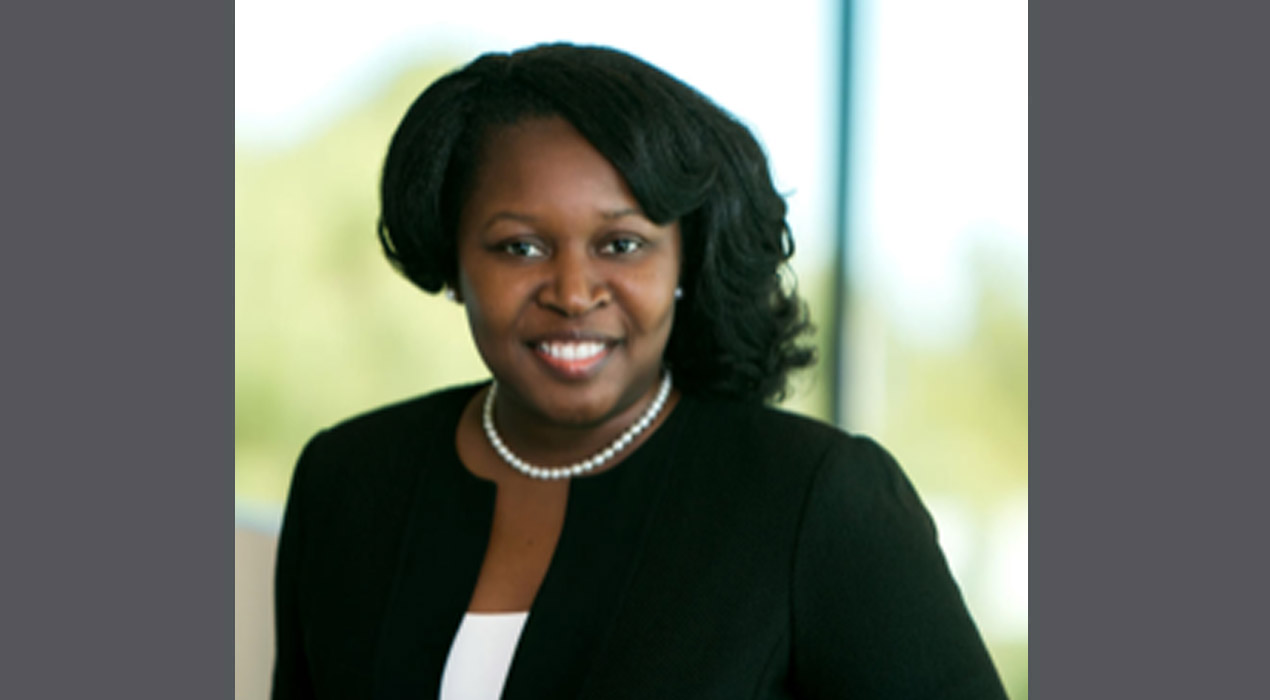 How did you end up as a student at, what was then, Clayton College & State University? How did it stand out then while you were looking for a college?
I resided in Clayton County for several years as a teenager and had the opportunity to visit and hear great things about Clayton College & State University. I was especially impressed with their School of Business as I wanted to pursue an undergraduate degree in Business. I was able to do a couple of campus tours which allowed me to get a feel of the campus, faculty, and some of the students in the School of Business. After much thought and reflection, I made the decision to attend this great school for my undergraduate education.
What was your student experience like? Were you involved in any student organizations? What professors made an impact on you while you were here?
I feel I had a great experience at Clayton College & State University. I had the opportunity to participate in several business organizations on campus. In addition, one of my business professors encouraged me to apply for the Governor's Internship program during my junior year. I was accepted into the program and worked for the Georgia State Board of Worker's Compensation which sparked my interest in the insurance industry. I greatly appreciated the genuine level of willingness and thoughtfulness from Clayton College & State University's faculty to help their students develop in a meaningful way. They made students feel like they could achieve greatness if they put forth effort and determination into what they were striving to accomplish.
Can you talk about your early professional career with Nationwide Insurance & Financial? What was it like working in sales?
I spent ten years at Nationwide Insurance & Financial in the retail sales segment as a Sales Manager. I was able to learn the sales management and consultative approach to connecting with people from various backgrounds and professions, which allowed me to lead a highly talented sales team of agents/business owners in the Georgia and Ohio regions. In addition, I was able to get a backstage pass to understanding how revenue, expenses, and losses play a critical role in the world of entrepreneurship.
Not long after finishing at Clayton State for undergrad, you started on a master's degree. What made you choose that path? How do you feel having an MBA has helped advance your career?
I feel pursuing my master's degree gave me the opportunity to elevate my skill set as a leader and enhance my business acumen to be a strong contributor to the organization that I worked for. In addition, I would able to apply those skills in professional and community organizations that I was a part of, as a way of supporting community stewardship.
You received the 2008 College of Business Distinguished Alumni Award. What was your reaction to receiving that award?
I was honored and elated to have receive the 2008 College of Business Distinguished Alumni Award. I remember the day I received the letter informing me that I had been selected to receive the award. It was a humbling experience for me in that Clayton State recognized me for the work I put forth, not only within the workplace but in the community as well. The event was memorable in that it was a formal event held at the new Georgia Aquarium at that time.
In 2010, you made a big career move in not only changing jobs and companies but also moving to Charlotte. What brought about that professional change?
During that time, I put a lot of thought into making a career move from the insurance industry into the financial industry. I felt that it was time to enhance my investment and business acumen within the financial industry, in efforts to making me a well-rounded financial professional. My organization had a great leadership opportunity in Charlotte to lead a team of High Net Worth financial professionals and it was a great decision that I made in relocating to Charlotte.
Can you tell us what you do for Vanguard? Also, what is a typical (or as typical as possible) day-to-day look like for you?
I'm a senior manager within Vanguard's Ultra High Net Worth Personal Advisor Services division. I have the privilege of leading a team of talented senior wealth advisors who provide exceptional service, through financial planning and wealth management to managed retail clients.
If you were only able to give one piece of advice to alumni looking to build wealth, what would it be?
I would encourage people to take the time to lean in and engage into understanding why accumulating and building wealth is essential for themselves as well as for their families.
What made you want to participate in the virtual alumni panel in October?
With being a financial professional within the financial industry, I felt that it would be a great opportunity to connect with fellow alumni in bringing awareness and discussing financial literacy. I feel the more knowledge we have when it comes to understanding the elements of saving and investing, the more we are prepared for making sound decisions for current and future goals for ourselves and our families.