Alumni Spotlight: Letitia Naghise
(August 28, 2020) -Letitia "Tish" Naghise's educational journey began like that of most young people, and she started college right out of high school. Life changes, though, caused her to drop out of college, have a son, get married, and work to help support her family. She worked in banking, retail, and various customer service positions, but she wanted to do more for herself.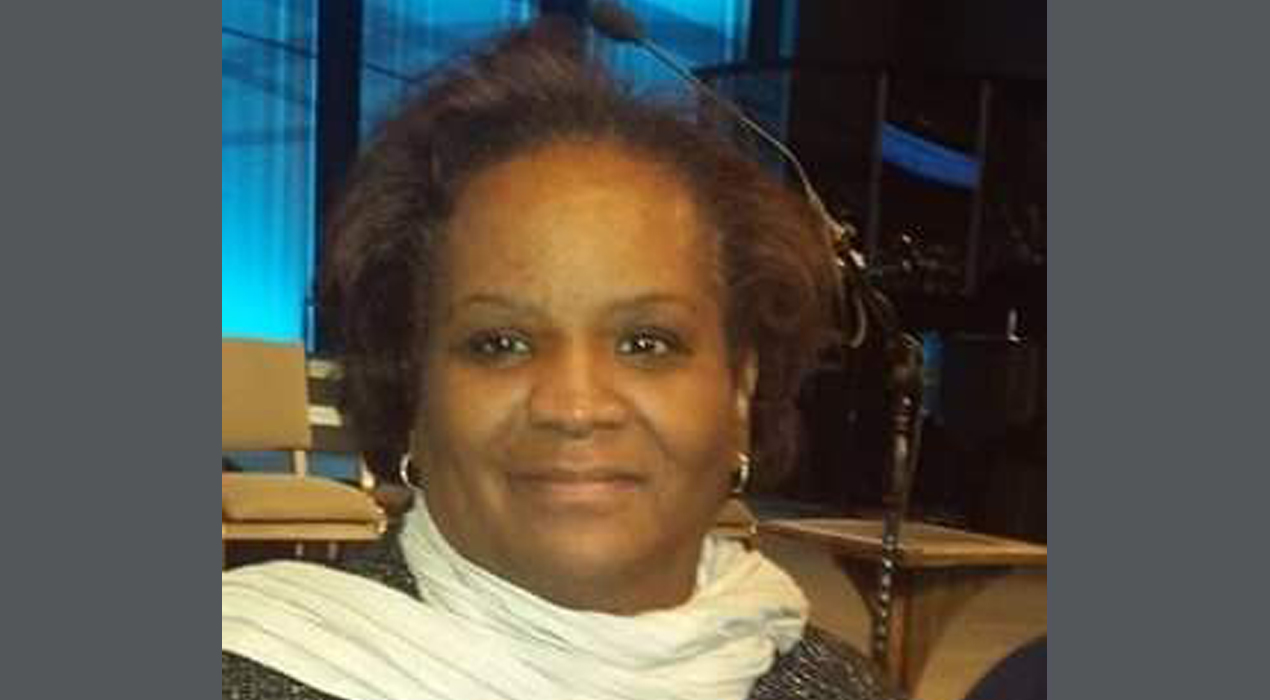 "Throughout my journey in life, I've met people that mentored me and encouraged me to complete my education," Naghise says.
With their guidance and her determination, she decided to attend Clayton State University.
"Clayton State was the best choice for me, because it offered a non-traditional education that included more classes in the evening," she recalls. "Furthermore, Clayton State had a very diverse student body that included students who, like me, decided to go back to college and complete their education later in life. The students and administration were very welcoming, and I have made longtime friends that are both young and young at heart."
Like many non-traditional students, she was not involved in sports, clubs, or outside activities due to work and home schedules. However, she was involved in political activities, such as voter registration and civic engagement outreach on campus, and her major studies included Political Science courses. She remembers all of the professors in the Department of Political Science were so passionate about their students' education and their success in life, and that helped strengthen her drive to succeed.
Because of her education in Political Science and her work in political outreach, Naghise left her job in customer service to start a career working on campaigns to get officials elected. She was one of 3,500 National Fellows for President Obama in his 2008 campaign, and she has been working on campaigns ever since.
Naghise currently works at Fair Count, a non-profit, non-partisan organization that seeks to ensure everyone is counted in the 2020 Census while providing pathways to continued civic engagement.
She notes, "In my role, I use my education, experience, and leadership to help build long-term power in marginalized and disenfranchised communities."
Naghise is also engaged in several endeavors outside of her civic engagement work. Her family business is in the transportation of freight.
"My grandfather and father were truck drivers, and they worked for others while not owning their own trucks," Naghise states. "Building on their legacy, my husband and I started T & C Transportation Enterprises, Inc."
There she manages the daily operations while the team drives, dispatches, or works in the warehouse yard. Naghise says she and her husband decided to start their own corporation to ensure that their sons will have generational opportunities that will allow them to be successful in business for their future families.
Naghise has recently been named a member of the Alumni Board of Advisers. In thinking over why she wanted to join the Board, she notes she has always been a servant leader in her community by volunteering at church, on campaigns (paid and unpaid), and on her county's community boards, and she was awarded the Servant Leader Award by State Senator Valencia Seay.
"As a servant leader, I want to offer my skills, knowledge, and experience to the Clayton State University Alumni Board. I hope to mentor students interested in the campaign world and to help others gain knowledge about starting their own business in trucking or other fields," Naghise states.
She continues, "I also want to continue on my path of life-long learning and professional development by gaining knowledge from other board members based on their journeys through life."