Laker alumna appointed to Georgia Board of Dentistry
(August 14, 2023) - Lisa Selfe first came to campus at Clayton State in the early '90s with a goal to serve up smiles as a dental hygienist.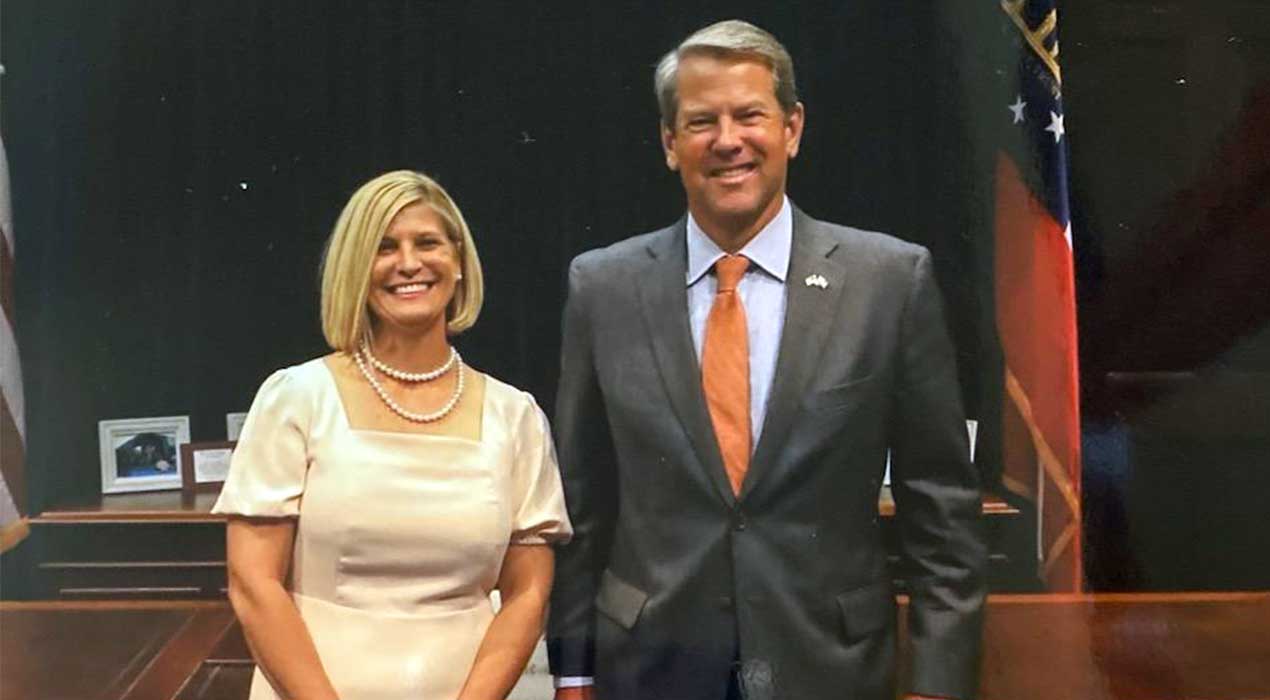 And now, nearly 30 years later, she was recently appointed to the Georgia Board of Dentistry just last summer.
"I'm on three different committees – infection control, credentials, and I just got appointed by the board as a liaison for the education of dental hygiene schools," Selfe said.
Last summer proved to be a busy one for Selfe, not solely due to her new position with the state, but also because she finally earned her degree that she first came to campus for before the turn of the millennium.
"I graduated from Clayton State in 1994 with an associate in dental hygiene," Selfe said. "I was the class president and got the Hinman and GDA scholarships back then. I wanted to go back to school when my son went to kindergarten, but that didn't happen. So, I graduated last July with my bachelor's in dental hygiene."
Selfe said when she returned to Morrow to earn her bachelor's degree, she was debating potentially teaching dental hygiene. While she has moved into the next level of her education, she is no longer pursuing teaching.
"I wanted to change careers," Selfe said. "I thought I might want to teach dental hygiene. Now I'm pursuing a master's degree from Georgia Southern in public health. I have two semesters left for that."
In the midst of continuing her education, Selfe said she received an email from Dr. Naquilla Thomas – a colleague of hers at Clayton State.
When Thomas initially told Selfe about the opening for a spot on the board, she thought the email was meant to reach someone else!
"She sent me an email and told me that there's always been one dental hygienist on the board, and they have expanded the board – now, there are two," Selfe said. "She wanted me to apply for that position. I emailed her back and said, 'Are you sure you sent this to me?' She said, 'Absolutely, I think you would be great for this.'"
Selfe said she then proceeded with an interview with offices of the Georgia Dental Hygienists Association to become a nominee. Shortly after, her nomination was handed to Georgia Gov. Brian Kemp and the position was hers right before she graduated.
For just over a year now, Selfe has enjoyed her new role and feels she's already made a difference for the better regarding the health of Georgians state-wide.
"It's been great having another hygienist on the board, because dental hygiene in Georgia is a little bit behind all the other states," Selfe said. "We've just now [put] into effect for us to be able to administer local anesthetic to our patients. Other states do this and have been doing this for years."
In light of her new position, Selfe said that her passion for helping Georgians, particularly those in underserved locations, grew even stronger while studying at Clayton State University.
"There are 21 counties that do not have a dentist," Selfe said. "I'm hoping that I can increase access to care for the underserved populations of rural Georgia, [as well as] expand the schedule for practice for dental hygienists so they can help in public health and school-based programs to reach kids that need help. I look at myself as more than a teeth cleaner. We are oral health care providers. Not only do we save teeth, but we can save lives, as well. We can help bridge the gap between dentistry and medicine because the mouth is systemically linked to your overall health. I like to look at it that way."