Alumni Spotlight: Mikaela Thomas
(March 3, 2021) -"I always wanted to be on TV. At least I thought I wanted to be on TV," says Mikaela Thomas '13, graduate of the Communication & Media Studies program at Clayton State University and current multimedia and digital content producer for WFXG Fox 54 in Augusta, Georgia. While she did not know the exact path getting into the television industry would take her, Mikaela's story is one of dedication and personal branding.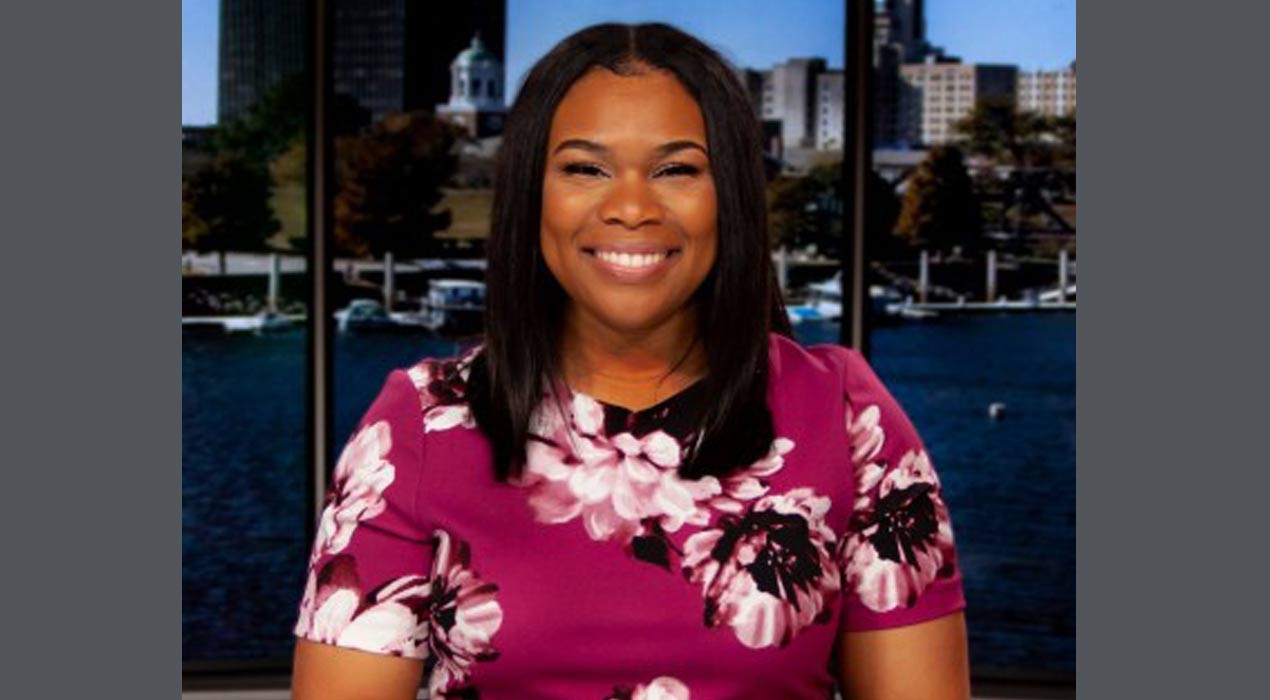 Growing up in Thomson, Georgia, when it was time to start looking for colleges, she knew she wanted to go to Atlanta or another big metropolitan area.
"The country in me wanted to go to the big city," Mikaela recalls. She continues to think about her first impressions and remembers being draw in by the lakes, the swans, and the beauty of campus and says, Clayton State really is a hidden gem. The proximity to Atlanta mixed with not quite being completely immersed in the city was an immediate draw for Mikaela.
Being the only person from her hometown who was going to Clayton State, Mikaela did not know anyone on campus when she arrived. She quickly decided she was going to get as involved on campus as she could. She became a member of the Campus Events Council, among other organizations. She says she knew then she had to meet as many people as she could, cultivate relationships, and build her network.
Mikaela remembers she felt she had to take her college experience as an opportunity to get out of her comfort zone and to figure out who she was as a person.
"The person I was on the first day I got to campus compared to the person I was on December 7, 2013 when I graduated are totally different people," she attests.
She continues by noting the friends she made at Clayton State are the ones who are still her friends to this day. On campus, professors like Dr. Randy Clark and Dr. Virginia Bonner helped push her and affirm her desire to continue in a career in broadcasting. She even notes she still has some of her notebooks from her time as a student.
After graduating from Clayton State, Mikaela moved back to the Augusta area and jumped into the workforce, but not immediately into her preferred career in broadcasting and journalism. Many might have let any early setbacks get them down and consider giving up on their dreams, but not Mikaela. She stood firm in her ambitions and took her future into her own hands.
In 2017, she started Mikaela Thomas TV, which focused on local sports programming and news. She hosted events, interviewed athletes and sports figures, and updated social media content on a daily basis. Through this venture, she was able to build a following and create her own social media presence.
"I knew I didn't have the experience necessary to get into a newsroom," Mikaela says, but she continued to push and make herself ready so that, after applying to as many jobs as she could, when the call came, she was ready to work.
The call did come in 2019, and she began her career at WFXG Fox 54 in Augusta as a multimedia producer. Over the past two years, she has continued to grow in experience and add more responsibilities in the newsroom. Among other tasks, Mikaela produces content for the website and social media, serves as an assignment editor, and was even doing an on-air segment prior to COVID-19 focused on topics that are trending on social media.
Her time at Clayton State did not just help Mikaela prepare for her career in Augusta; she says it also prepared her for her next professional move to Charlotte, North Carolina at WCNC. Starting her next position in late March 2021, she'll assume a similar role as her current position, but moving up from a city ranked 108th in Nielsen rankings to a city sitting at 21st in the nation.
"I'm a little anxious," Mikaela admits, "but I'm also excited."
With a dream of becoming a news director, Mikaela is on her way, and she has proven she will not let adversity get in her way.