Alumni Spotlight: Rejahn Foard
(July 25, 2018) - Being a full-time student is hard enough. Being a student and involved in seemingly every student activity on campus makes the time Rejahn Foard '16, '18 spent at Clayton State all the more impressive. The positive effects of his involvement at Clayton State have driven him to a future career in higher education student affairs.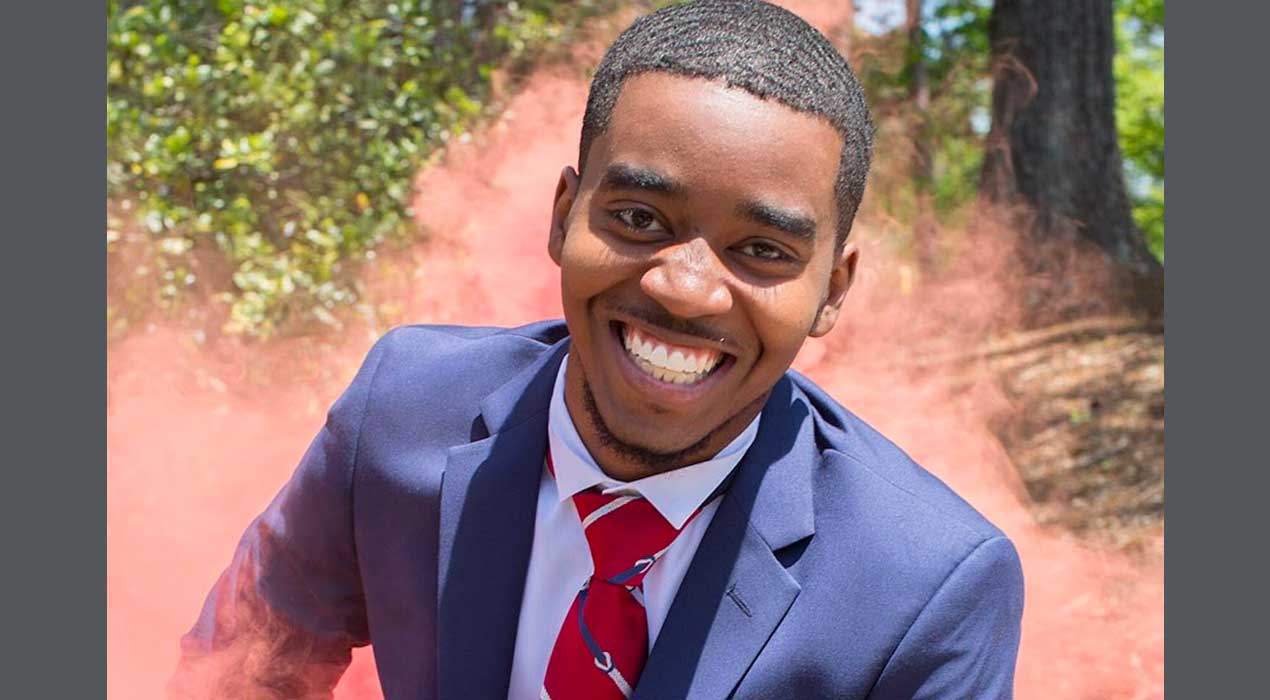 Rejahn arrived at Clayton State with the intention of eventually going to medical school; however, he quickly realized his passion was student development. Student Affairs staff Dr. Natasha Hutson and Atawanna Royal were especially integral in helping Foard realize his calling.
"(They) took my interest, passion, and leadership to new heights by motivating, teaching, and mentoring me," he said.
Among the list of activities and organizations Rejahn was involved in while a student at Clayton State were Student Government Association, Campus Events Council, Office of Residence Life, AmeriCorps, Office of Orientation, Kappa Alpha Psi Fraternity, Inc., and Office of Admissions. He was also elected Mr. Clayton State in 2015.
While in graduate school studying for his Master of Health Administration, Rejahn was a staff member for University Housing.
His first post-graduation career endeavor is working at Soliant Health, employing nursing educators, medical office administrators, and helping secure jobs for those in the healthcare and education industry. His ambition is to make an impact in students' lives by going into Student Affairs as a medical affairs operator.
"I want to inspire others to aspire to new goals," he said.