Alumni Spotlight: Sasha Cokuslu
(June 28, 2022) -There are over 100 Clayton State alumni who currently work on campus. That's over 15% of the faculty and staff! These alumni do so much for our alma mater and students. One alumna making a huge impact is Sasha Cokuslu '11 '18. Sasha serves as the Study Abroad Manager in the International Programs office. In addition to the positive influence she has on students who participate in study abroad programs, the Alumni Association will also soon announce a partnership for active members that will provide virtual study abroad learning opportunities!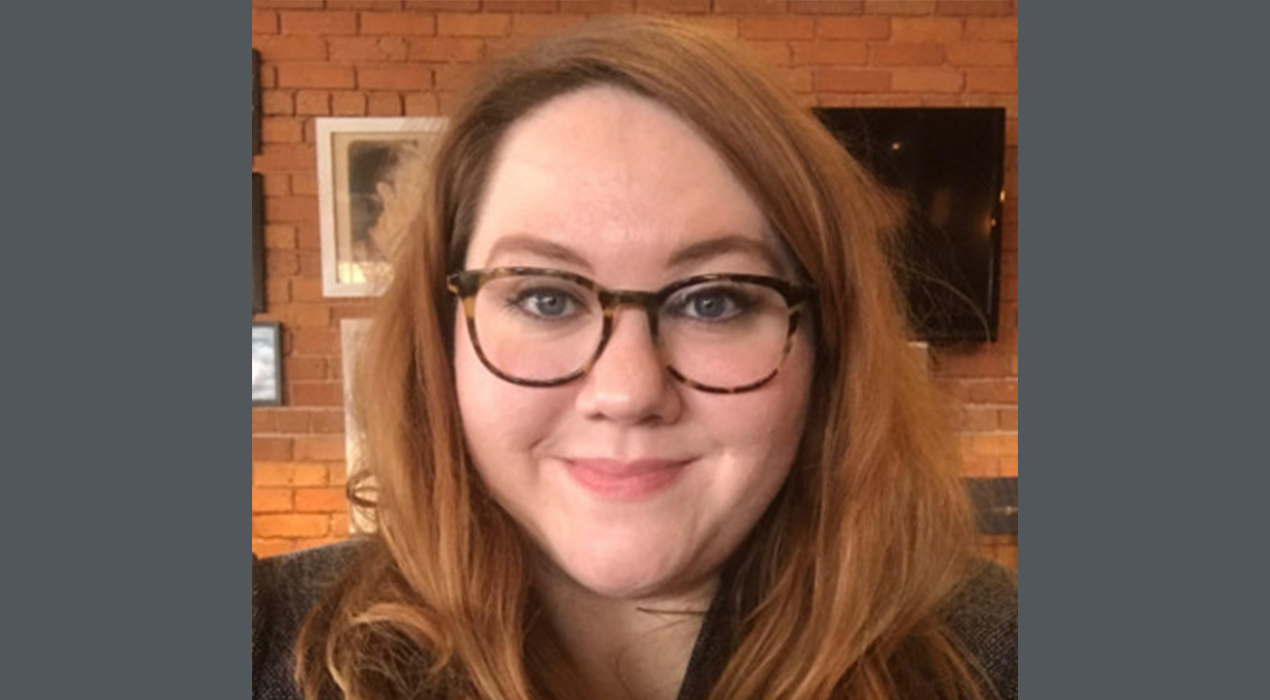 You started your college career out at Gordon State. What made you then attend Clayton State for your bachelor's degree?
Growing up I was always impressed with Clayton State University. One of the things that we would do is come and walk around Clayton State with my family or friends. I've also had several family members and friends attend Clayton State over the years who always spoke so fondly of their time on campus which encouraged me to seek out Clayton State as a student.
What was your experience like as a student? Were there any student organizations in which you were involved?
I loved my time at Clayton State as both an undergraduate and graduate student. The intimate class settings felt more personal and you felt like you could easily approach your professor if you had questions or concerns. The atmosphere and the pace of the institution felt relaxed, as though you were visiting with an old friend. In my undergrad, I created a small close group of friends by joining the History Club. One of the great things about this club was that we would go on these history adventures around Georgia; a couple of times each semester we would take these historical sightseeing visits going to different landmarks with our professors and the club members. The club was an amazing group of friends. We were able to create such a tight-knit group of individuals. I miss those days!
What were the aspirations that made you want to study history?
One of the most memorable things about growing up was that I was always going places with my grandparents whether it was traveling around the state of Georgia, the United States, or Turkey. My maternal grandparents would take us to different historical sites or monuments especially if it related to WWII. My maternal grandfather was a Master Sargent in the United States Air Force and was stationed in Italy during World War II. He had all these incredible stories and memorabilia that he would tell us about. I would also listen to my grandparents' stories of the Great Depression or the things that they had lived through and seen. They had so many stories and listening to them share these experiences pulled me into learning more about the world and how important history is to us. My father who was born and raised in Turkey would also explain Turkish history to me and our family heritage. I always wanted to be a part of our family's history. I wanted to be an archaeologist growing up – and still do. I would go around digging up arrowheads in the backyard or reading National Geographic's and planning future digs with my imaginary team. This is also a reason why I love to travel, because history has taught me so much about the world. One day when I retire, you will probably see me as an amateur archaeologist getting to fulfill my lifelong dream.
Were there any professors who had a positive influence on your time?
Oh gosh! This is a tough one because there were so many professors from my undergraduate and graduate programs that created such a positive influence with my time in school or by imparting helpful wisdom to me during my studies or goals. It's hard to narrow this down but a few come to mind such as Dr. Marko Maunula, Dr. Randall Gooden, Dr. Adam Tate, Dr. David Gilbert, Dr. Barbara Goodman, Dr. Eugene Ngezem, Dr. Margaret Thompson, John Mascaritolo, Dr. George Nakos, Dr. Leon Prieto, Dr. Keith Miller, and Dr. Alphonso Ogbuehi. There are still so many to name. We have fantastic educators at Clayton State that I have had the pleasure of learning from. The amazing thing is that I still get to work and interact with many of these professors to this day as a Clayton State staff member.
You were an intern at the Clayton State Archives while you were a student. What was that experience like?
It was an incredible opportunity to see how we work to preserve historical artifacts and documentation within an archive, the processes involved, the research, and maintaining the space. We would have projects where we would need to research data that had to be compiled with current artifacts or documents in the archives. It has been wonderful to see how they have expanded and grown the Clayton State Archives since I was a student. It's a beautiful space.
Can you tell me a little about your first three years working at Clayton State before moving over to International Programs and Study Abroad? What were some of your roles?
For the first few years, I worked at the Clayton State University Peachtree City Campus working as an Operations Coordinator and Social Media Assistant. I would work with managing the campus daily and building operations with students, faculty, and staff, in addition to working with admissions, dual enrollment, and continuing education. The Peachtree City campus was one of the largest dual enrollment campuses in the state. Working at the PTC campus would consist of aiding with dual enrollment, traditional, and non-traditional advising procedures with students. This would include managing and coordinating classroom scheduling for university and continuing education classes at the campus - to name a few of the roles.
What are some of your favorite moments working in the Study Abroad office?
I have had some incredible moments working in the Study Abroad office and a lot of those are because of the student stories. Some of my favorite moments were working with our large groups of international students – business students from India, and nursing, film, and business students from South Korea. These groups would come to Clayton State for three to four weeks to study English and participate in experiential learning programs. Another would have to be having the opportunity to hear the student success stories when they return from a study abroad program. Students will return with new objectives or goals such as obtaining a new degree, changing their majors when they have found a major they are passionate about, deciding to go to graduate school, or maybe they want to change career paths. Many of our students come back with more self-reliance and independence, greater self-confidence, and more awareness of the world around them. I see this when they walk back into my office after they have returned from overseas. I get the chance to see such a change in them when some might have been nervous, scared, or concerned before departing abroad. However, seeing these students' expressions of exhilaration and hearing about their journeys upon their return, imparts how these programs have influenced these students' lives, amplifying the work that we do to make these programs happen. It is such an intrinsic reward for me.
You've since added an MBA from Clayton State, as well as several continuing education certificates. What motivates you to want to be a lifelong learner?
I've always wanted to do, see, and try so many different things in life. I want to keep growing and evolving and finding out more about myself, my limitations and how I can overcome my limits. I want to surprise myself with new learned abilities that I thought might not have been possible when I was younger. As I have aged, I realize our potential is limitless with so many incredible possibilities ahead of us. By being a lifelong learner, you are able to challenge yourself in different avenues. You can also find others who share those interests which fosters new relationships to share in those same experiences.
What are some of the biggest reasons you enjoy working at your alma mater?
I love the people, the atmosphere, that everyone has something they are interested in learning, and that everyone is working to bring quality education to future generations. I didn't see myself working in education when I was younger and I think people forget how exciting learning can be and how our jobs can be interesting and exciting, each day brings something new for us. I also have created so many lifelong colleagues, mentors, and friendships at Clayton. I love that if there is something that you want to learn – professionally, academically, or personally – that you are encouraged by this amazing community.