Incoming grant looks to impact student parents
(September 11, 2023) - For 25 years, the Atlanta Women's Foundation has played "an essential role in helping women and girls to live safe, economically self-sufficient, and vibrant lives" in our community.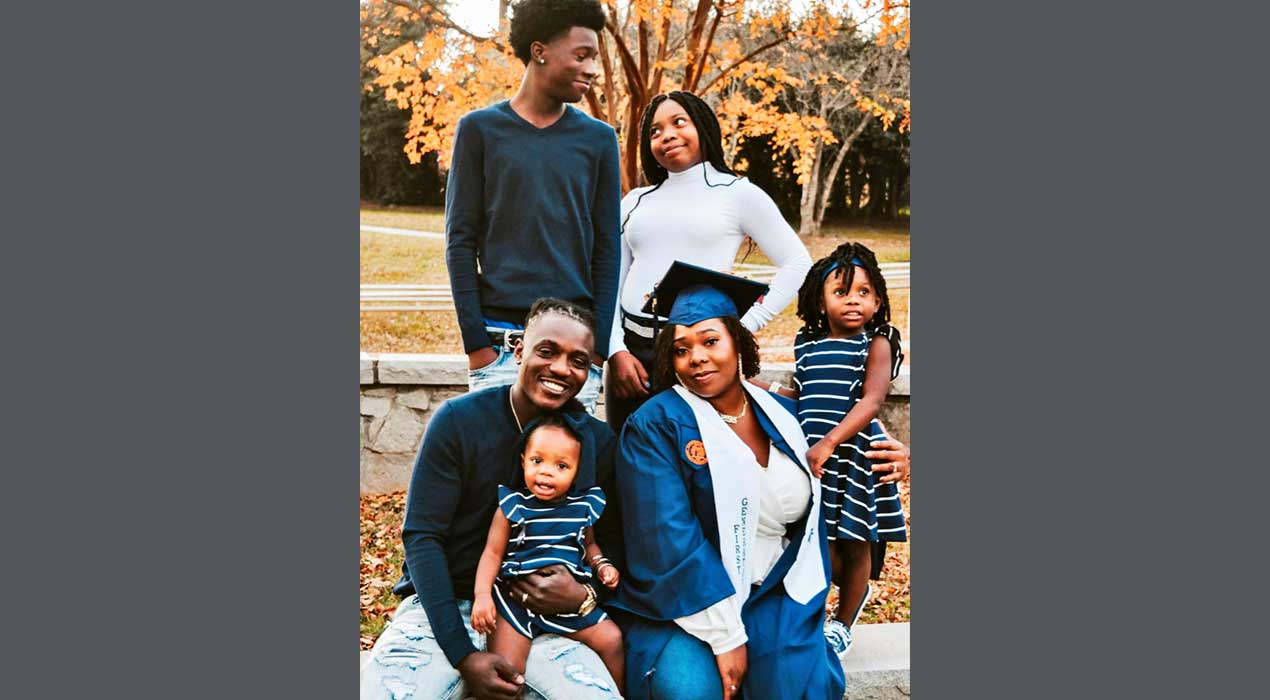 To begin the 2023 fall semester, the organization gifted Clayton State University with a whopping $50,000 grant for the intention of being utilized for the childcare of student parents at the university.
Clayton State Psychology Professor Deborah Deckner Davis has served as the head of the university's childcare subsidy program and called the recent gift from the AWF "game changing."
"We've been able to serve student parents typically with each round of funding that they've provided us," Davis said. "That has provided scholarships for about seven to nine parents for a full year."
Davis has been told by some of the beneficiary students that those scholarships are the "difference between being in school and not being in school."
She also said that full-time childcare can cost around $8,000 annually, but having those expenses covered creates a strong "ripple effect" that benefits both the students and their children, as well as the university.
"Being able to pay for [childcare] means that suddenly, you have a little wiggle room in your day to focus on your studies and not have to work that extra job to pay for childcare," Davis said. "That means you have more time with your kids, to be in class, to participate in study groups and extracurricular events on campus – all of which are part of that college experience. It's not just 'run into your class and run back out again.' Having access to childcare makes that a lot more doable."
This is the fourth grant that the Atlanta Women's Foundation has arranged for student parents at Clayton State University.
Davis said she's touched by their efforts to make a positive impact in the lives of young Laker mothers striving for an education to better their children's lives.
"We're deeply grateful for their support," Davis said. "Their approach to lifting up women is something that really aligns nicely with the educational mission of Clayton State in terms of the power of a degree and how it has this kind of transformative quality. They, in a lot of their grant-making, really emphasize that potential to move people's lives. That really aligns nicely with who Clayton State University is."