Spirited: Thirty-year staff member reflects on career at Clayton State
(September 26, 2023) - The alarm goes off, a Cherry Coke is in hand, a twenty-minute drive is made, and students are being impacted.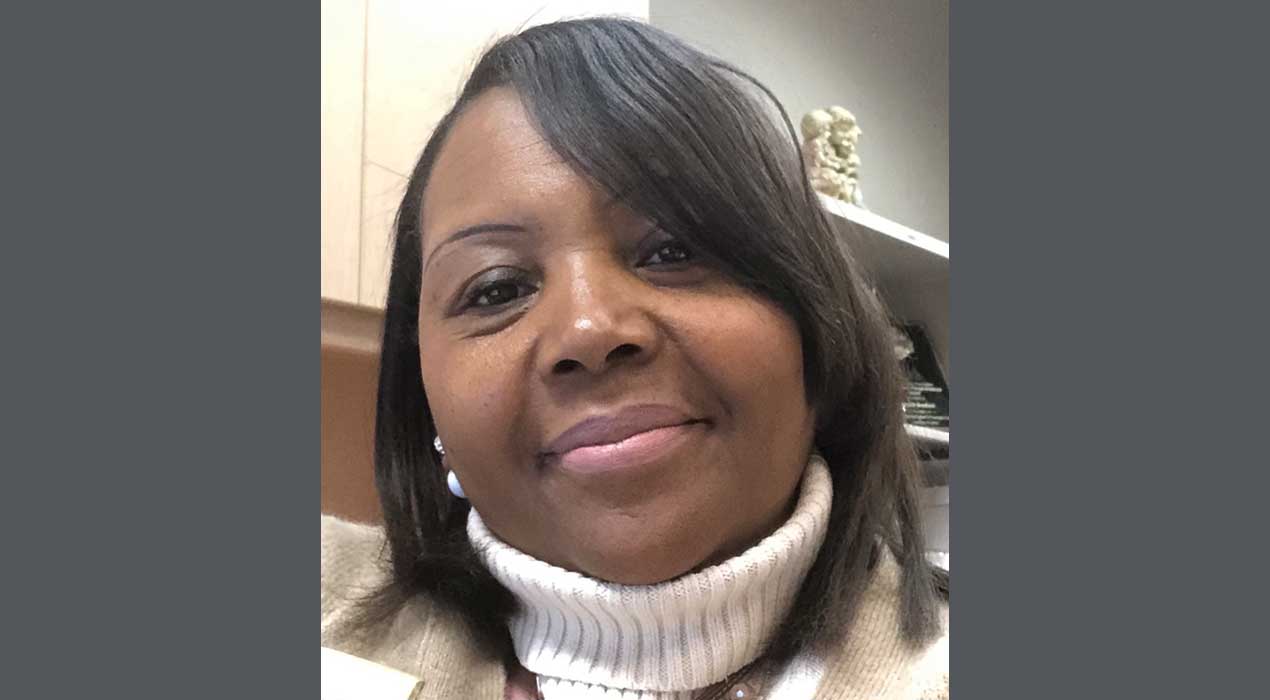 For the past 30 years, Heidi Benford has come to work at Clayton State University.
Born and raised in Atlanta, Benford received her bachelor's degree in communications from Clark College (now Clark Atlanta University) and began working part-time at a public library in Fulton County in the early '90s.
But with a young son to raise at home, Benford soon found a job ad in the printed edition (the then-only edition) of the Atlanta Journal-Constitution that would forever change her life and career.
"I saw a library opening for a circulation assistant at Clayton State College," Benford said." I drove down here, filled out the application, and probably about a week or two later, received a call for an interview. I guess they just liked my energy."
On December 13, 1993, Benford began her first day on the job at then-named Clayton State College and called the whole situation "perfect."
Now with a full-time job and benefits for both her and her young family, she just did what she had always done – strapped herself right in and simply got to work.
Clayton State's library back then, she said, was much, much smaller.
And yet, it felt like home right away.
"They were just beginning to come into the technology world," Benford said. "At the public library, we checked out everything using a computer. When I got here, we were still using the cards in the back of the book and embossing them with the due date on it. I thought that was so neat because I didn't have to deal with a computer. Having to just emboss the cards, I was like, 'Ooh neat. I like this.'"
Benford soon found that her new work environment became much smaller and more personal with faculty, staff, and students than it had been working for Fulton County.
Looking back on the old days, not only does she remember her job being different, but also campus being particularly different, as well.
"We had less than 1,000 students," Benford said. "I think at that time, the last building that was built was the technology building, which is now Clayton Hall. We didn't have Lakeview, the music building, residential halls, the SAC building, College of Business, Lab Annex – none of these. Where Laker Village is now, it used to be a big, white mansion that sat there until it was demolished by fire."
Benford's first day on the job also came while Clayton State's first president, Dr. Harry S. Downs was still in office, meaning she has since worked under all the university's seven presidents during her tenure.
Just like the number of presidents she's worked for, her accomplishments while working at the university are also quite numerous.
Benford worked in the university's libraries throughout the university's initial laptop distribution days, while also serving as an advisor for numerous student organizations – the original Clayton State Spirit Club and Kingdom Campus Ministry in the past, and the university's Zeta Phi Beta Sorority, Inc. chapter at present only represent a small fraction of those she's assisted.
"I was always volunteering for something," Benford said. "People in Student Services and Student Affairs knew who I was. They knew how I could interact with students."
Additionally, on a larger level, she was also Clayton State's Staff Council Chair from 2007 to 2016, and dutifully represented all University System of Georgia staff during the USG's Comprehensive Administrative Review (CAR).
She even served as the secretary for the USG's staff council, as well.
But back in July 1998, Benford left her initial position in library circulation and became an acquisition assistant for the library, where she began ordering all of the library materials for the library's collection and remitted payment for invoices on the library's behalf.
"I stayed in that position up until August 2014," Benford said. "That's when I became the administrative assistant to Dr. Gordon Baker, who was the Dean of Libraries at that time. That's where I've been ever since. I got [my title] upgraded to executive assistant in 2017, I believe."
While Benford has enjoyed 30 years of service at Clayton State, she doesn't plan on going anywhere else any time soon.
Having received her master's degree while working for the university, her sights are still set on earning her doctorate before eventually retiring – something she said she's not in the right age range to do, anyway.
However, she said that while she still enjoys what she describes as a "family" work environment on campus, she believes that Clayton State faculty, staff, and students have the potential to make it even better.
"Often times, people would just come to work, do their work, and go home," Benford said. "That's one thing I would like to change. We used to be more involved with student activities, but it got to a point where we really couldn't partake in those anymore unless we signed a waiver or something. That kind of [led to] a disconnect between faculty and staff with the students, I thought."
As the university looks to step into a new chapter and "out of the box," she hopes that Clayton State doesn't forget about past traditions it once held in such high regard, saying they can always be reinvented or done differently.
After three decades of donning blue and orange, she's amassed a lot of school spirit for Clayton State University and hopes others continue to do the same.
"My son graduated here," Benford said. "I have a family of cousins that have graduated from here. Just take some pride in the institution. Yes, you work here, you get a paycheck. But you still should have some kind of empathy for the school because the school gave you an opportunity for employment. For some, it's a family. That's what I would like to leave."