Coach Inspires Family Culture
(August 9, 2022) -There are many cliches when it comes to sports that after a while become stale or lose their meaning. Coaches will discuss buying into a culture or being "All In" with the program. Coaches and players will discuss how their program or school promotes a family environment but can rarely show how their program is different than others.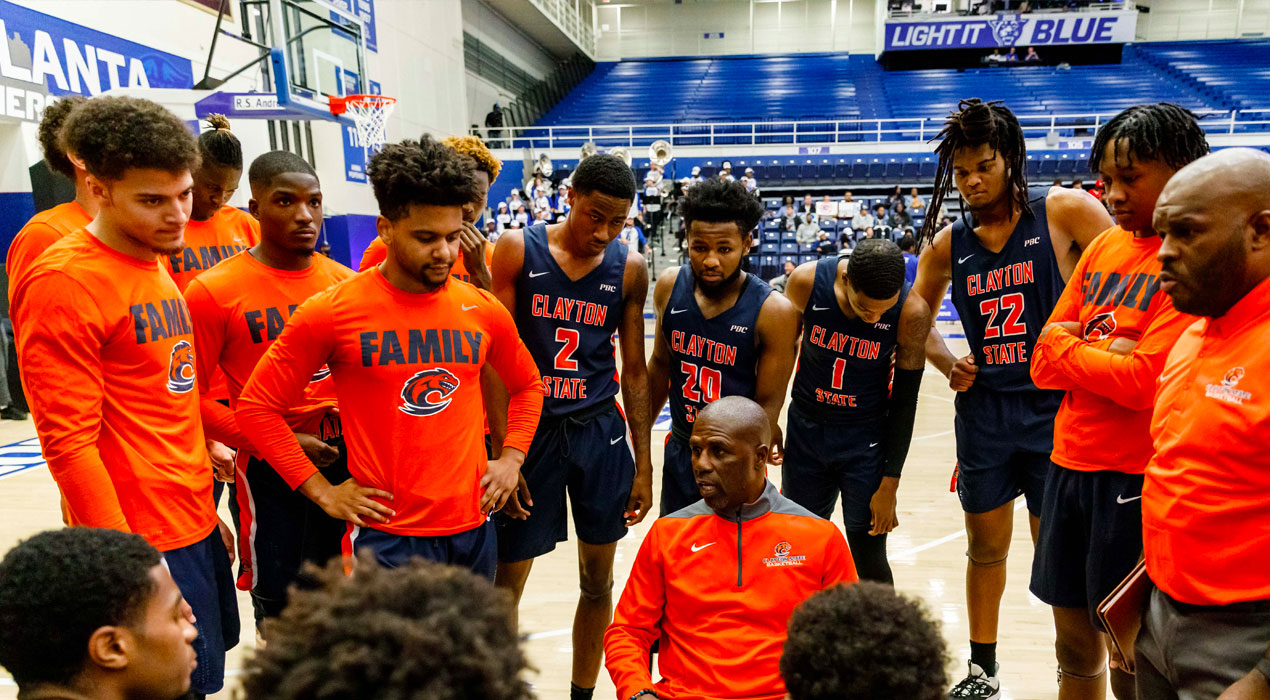 It's often talked about, but how often is it displayed? Attend a Clayton State men's basketball practice and you will see a simple and common feature with practice jerseys. One word is printed on the back: Family. Talk with the head coach of that team and you will understand how important family is and what his program is doing to display that.
Vince Alexander was hired as the Clayton State men's basketball coach in March 2021, becoming the sixth head coach in the program's history.
Despite his successful background, Alexander realizes there is more to basketball than wins and losses. The 20-year coaching veteran is a family man.
"We try to create that culture because family means a lot to me. We think that when we are family and when we operate as a family, we are going to accomplish a lot," Alexander said. "Any school, any program I'm involved with, I want to bring that atmosphere there. You accomplish so much more when you're together."
"We try to create that within our program, and that includes our assistants, our managers, and our support staff. We want everyone that's involved with the program to feel included in the family. We try to do those things to foster that environment and I think we've had a lot of success so far."
Alexander knows it's a difficult process, but there are several ways that he will elevate his student-athletes and help them buy into the culture.
"One thing we do is form a Junior Leadership Team. It's made up of four players, and we meet every other week to discuss any issues, the good and the bad, what can we as coaches do better, what can they do as players to do better."
"It gives them a voice and empowers them. They can go back to their teammates and give them a voice. We start with that and that's how we start to create that family culture. We prioritize communication in this program. This is another way we create this type of environment."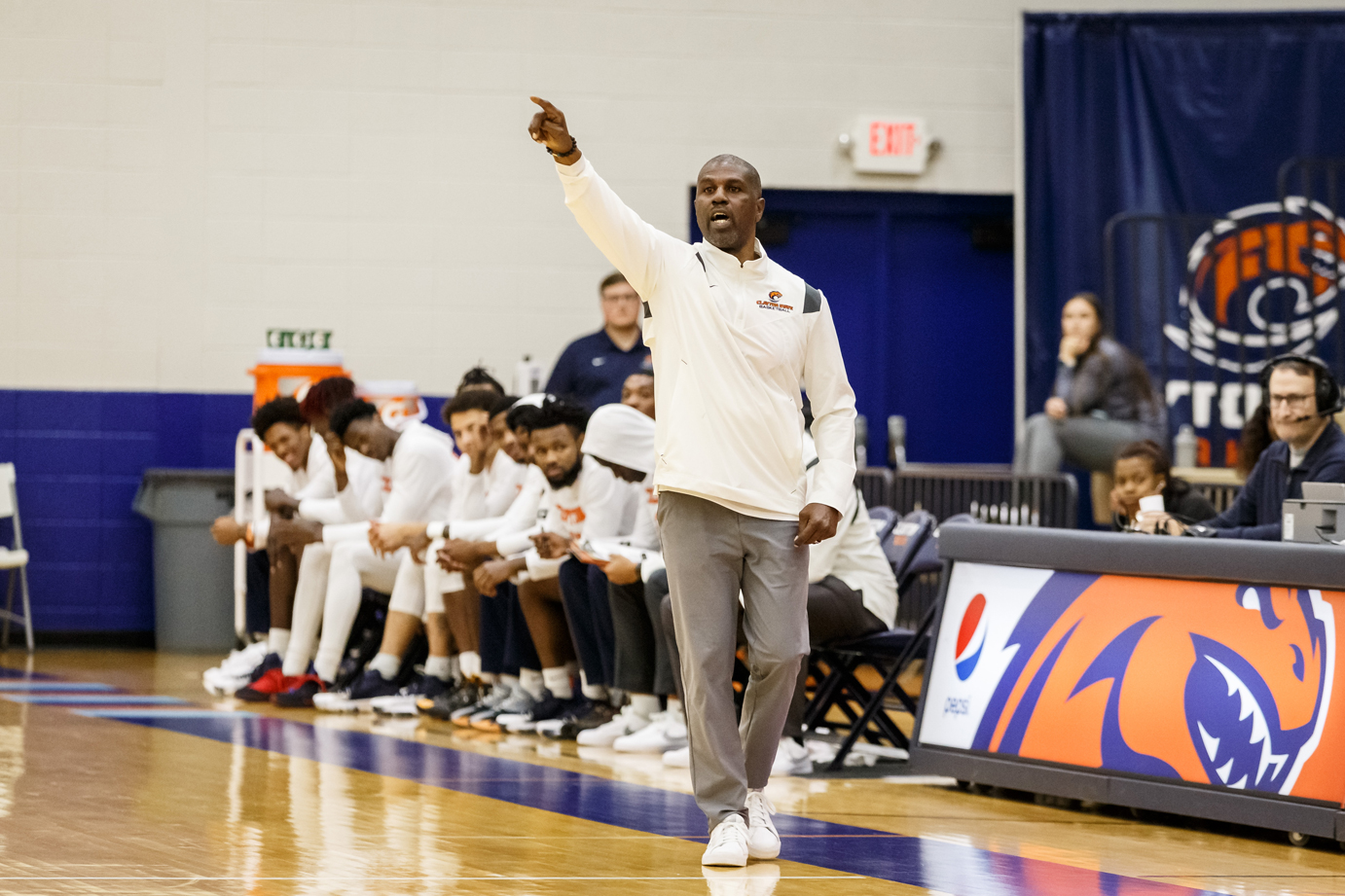 "We communicate at a high level. It's a core value within our program. You have to do it on a regular basis and do it effectively.
After joining Laker Nation, one of Alexander's first tasks was to assemble his coaching staff. Following a national search, Alexander landed on two of his former student-athletes, Jason Roscoe and André Anthony.
Alexander coached Roscoe while the pair was at York High School in York, Pennsylvania. Alexander would end up leaving York, as he made his way to NCAA Division II Mansfield University where he served as head men's basketball coach from 1999-2005.
Following his high school career, Roscoe joined Alexander and attended Mansfield as a three-sport student-athlete.
Anthony played one season for Alexander at the University of South Carolina - Aiken.
Coach Alexander believed that bringing in a pair of his former student-athletes could only elevate the program on and off the court.
"These are two young men who started off in different programs of mine and are now successful men who are using those same core values we have in place here in their personal lives."
"They have become what we want to create here: good husbands, good fathers, and productive citizens in their communities. What better people would you want to have reflecting you and the program. They believe in these core values and will pass them on to this program."
Accountability, excellence, character, innovation, collective responsibility, communication, courage, leadership, professionalism, and trust - are the core values that Alexander and his staff will be teaching any student-athlete who puts on a men's basketball jersey.
"When you have a team and a group of guys that buy into what you believe, it's going to pay off for the program. I think Jason and André are the perfect fit for me and a perfect fit for Clayton State."
After his stint with Mansfield, Alexander joined USC Aiken, a member of the Peach Belt Conference. Alexander achieved the bulk of his success during his 10 years with the Pacers.
A three-time regional Coach of the Year, Alexander and the Pacers won three PBC tournament titles, four regular-season titles, took two trips to the NCAA Elite Eight, and had one appearance in the NCAA Final Four. A regional and national contender, Alexander quickly became one of the most respected coaches in the country.
But all the success couldn't prepare Alexander for what was next. After 10 years with USC Aiken, he made the decision to leave for Saint Leo University, located in Saint Leo, Florida.
It was a family decision. His father-in-law, who was living in Florida, became sick and was unable to make the trips to South Carolina to see his wife, Anita, and grandchildren. Alexander knew what he had to do next.
"It was hard to leave Aiken, but it was the right decision," Alexander said. "An opportunity came for me to make the move and she had followed me around my whole career. She's given up everything she enjoyed doing. So, when the time came to make the decision to go to Florida for her, although it was difficult to leave Aiken, it wasn't a difficult decision to do it because I was doing it for my wife. That move was for her."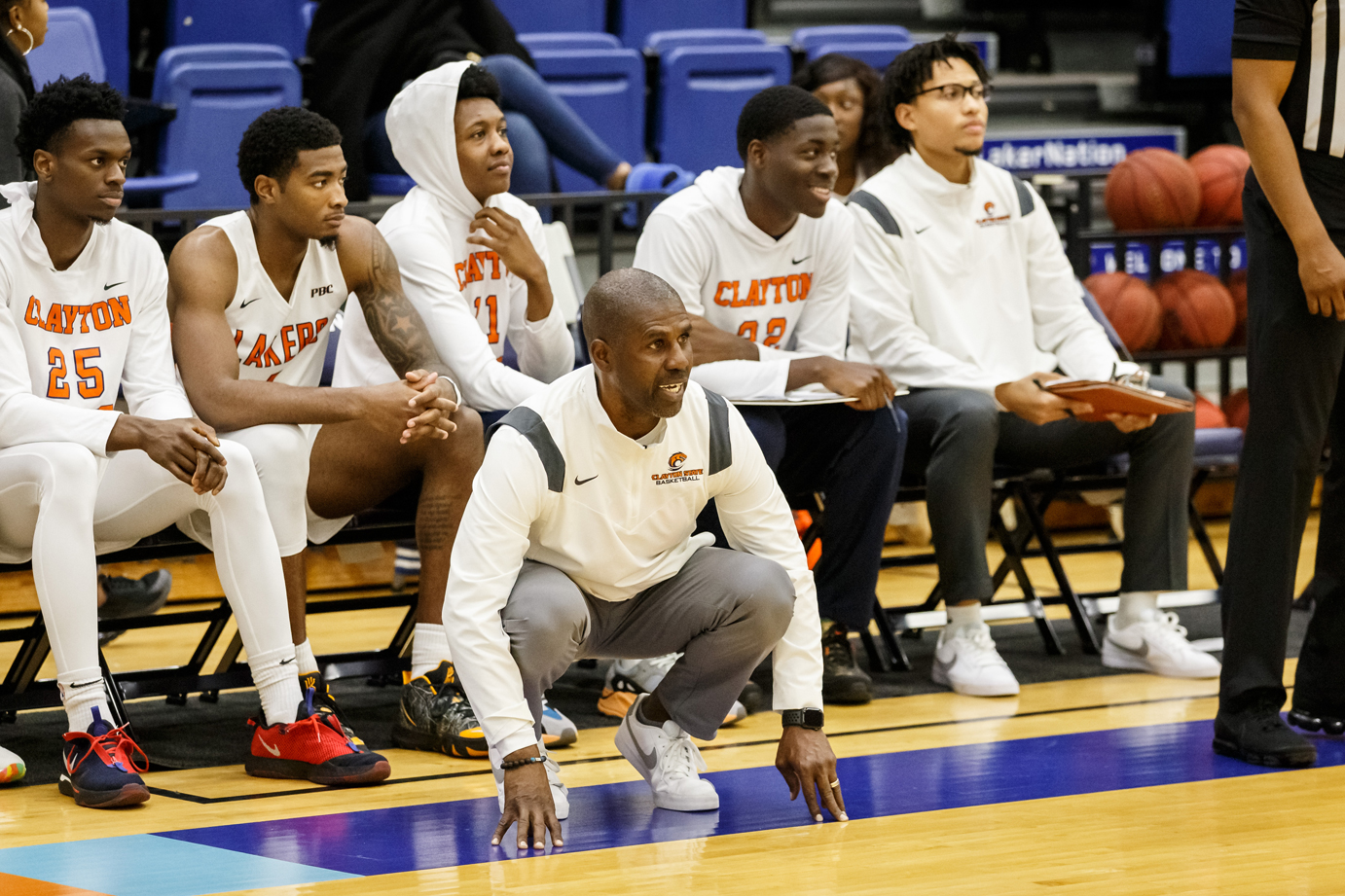 Less than a year after making the move, Anita's father passed away.
"She was able to be at that hospital with her dad every single day. If we were in Aiken, she couldn't do it. She was able to get that valuable time with her dad, which was important for me."
In four seasons with Saint Leo, Alexander won over 50 games and was in the process of getting his team where he wanted it. But another family situation faced Alexander, his mother became sick in his home state of Texas.
"It was another situation where I didn't want to leave the school I was at. We were just getting the program where I wanted it, but Scott (head coach at Rice University) called me and offered me the top assistant coach position there."
"I talk about family a lot and now I'm faced with, am I going to live that or just talk about it. To me, you have to have action. It was a sacrifice to give up being a head coach for 20 years to become an assistant. But I don't want to be a man that says, 'Oh I said this but didn't want to do it.' I want to be a man of action and teach my kids in my program to be men of action."
"Don't say you're going to be a good father, do it. Don't say you love someone, love them. Be a man of action. The opportunity to go and serve my mom and spend that time with my mom for two years was very important to me. I got the opportunity to go and do that."
In February 2021, Alexander's mother passed away.
"It worked out though. I'd rather have my mom around still, but now I'm here and we're going to make the best of it. I'm glad to be at Clayton State and to be part of this family. Hopefully, I can make an impact on this athletic department, this school, and this community."
A man of action; that is how Alexander teaches and shows his student-athletes.
Alexander quickly assembled a roster that featured 16 players, five of which were returners from the previous season. Getting the players to become a team and learn the system was a season-long process.
The season started off strong with Clayton State going 5-4 in non-conference play. After opening PBC play with a win against Young Harris, the Lakers hit a rough patch, dropping 10-straight games before earning its second conference win. They ended the season with a record of 8-20 and a second-team All-Conference selection in Jalen Shaw. Shaw earned PBC Play of the Month recognition twice and was also named a conference player of the week once.
Since the season ended, The Loch has seen Alexander's players training and getting ready for next season. It is their turn to lead by action.