Clayton State celebrates International Education Week
(November 8, 2023) - The Office of International Programs at Clayton State University is turning the University Center into a global celebration from Monday, Nov. 13 to Thursday, Nov. 16.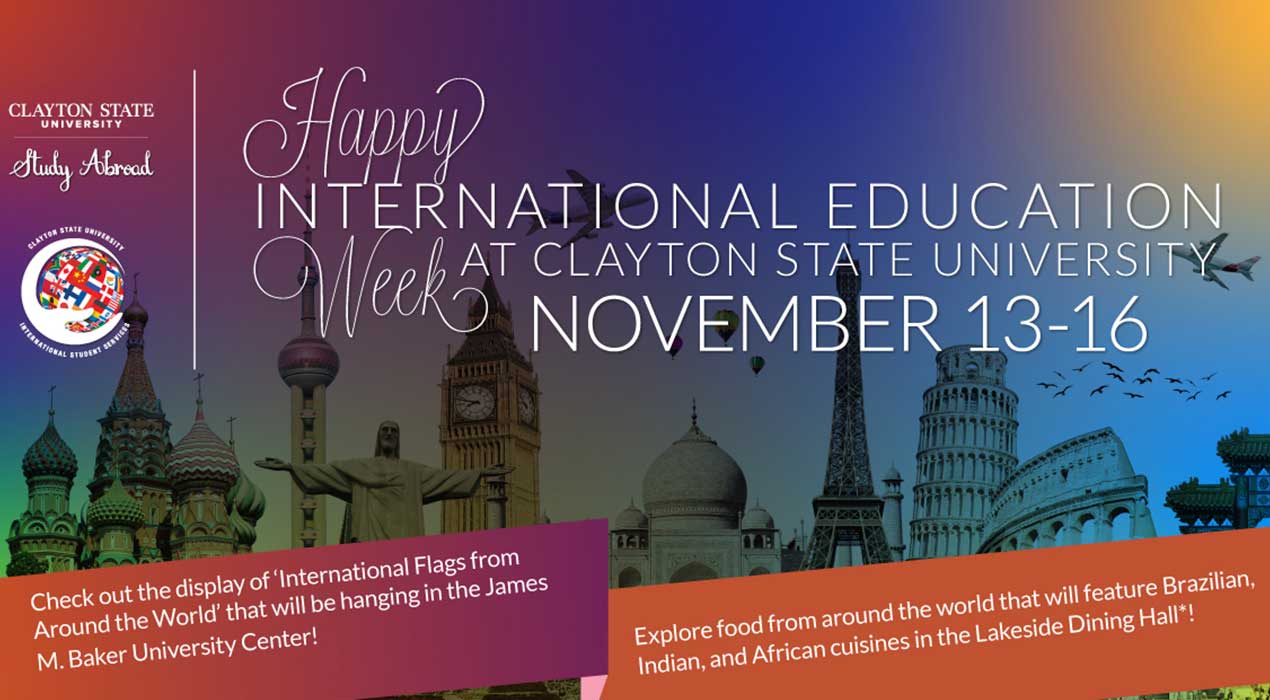 A plethora of events are set to be held both in person and virtually for all students interested.
Numerous international flags will even be featured in the UC, with many representing the various backgrounds of Clayton State's campus.
Sasha Cokuslu, the study abroad manager for the Office of International Programs, also encouraged those who don't see their flag present to speak with the office.
"We are always ready to add to our community of flags representing our diverse campus," Cokuslu said. "This is such a wonderful way for us to celebrate our heritage and to share how our community has grown over the years."
Additional events scheduled include an international samples tasting event offering Brazilian, Indian, and African cuisines at Lakeside Dining Hall, as well as International Game Day at the University Library, complete with snacks, retro games of yesteryear, and prizes.
A Study Abroad Information Session will also be offered on Wednesday, Nov. 15, from 11 a.m. – 12 p.m. on Clayton State's three upcoming summer programs.
Those being offered for Summer 2024 include History in Spain and Morocco, Environmental Science in the Bahamas, and Teacher Education in France.
Furthermore, for a limited time, each on-campus event will also offer free International Education Week buttons.
"We are excited to celebrate International Education Week with the Clayton State University campus community," Cokuslu said. "This week celebrates the benefits of cultural and academic exchange programs around the world. We have a culturally rich campus both domestically and internationally from students, faculty, and staff. Come celebrate with us during the week!"