Laker poetry to be featured at Carnegie Hall
(September 20, 2023) - Next summer, Morrow's inspiration will be heard in Manhattan.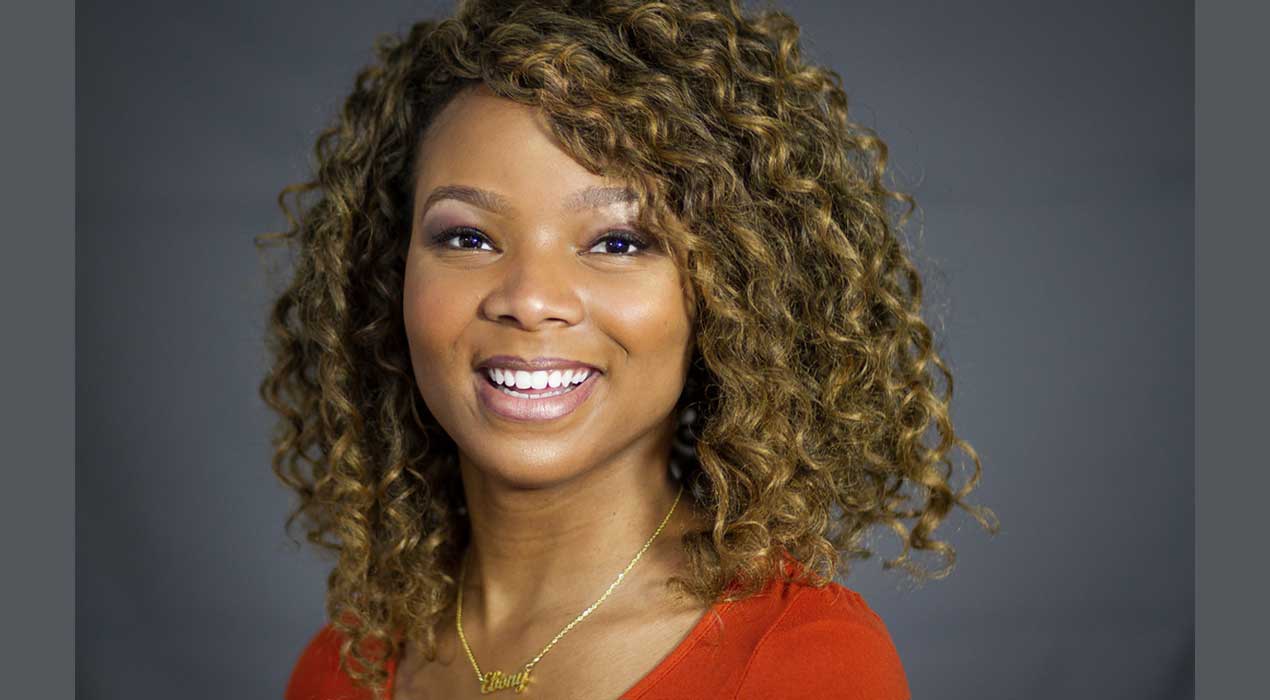 In the world-famous Carnegie Hall, the works of two Clayton State students will be featured in a composition by Dr. Terre Johnson, the former chair of Clayton State's Visual and Performing Arts as well as a distinguished composer for MidAmerica Productions – a classical concert producer in New York and Europe.
In a recent interview with Johnson, now at Georgia Southern, he recalled that he "was asked to compose a new work for a concert in Carnegie Hall in June of 2024" just last year.
Johnson decided to name his piece "Song of Hope," adding that the texts "include words of James Weldon Johnson and Rep. John Lewis, as well as a famous inscription left by Jews in their hiding place during the holocaust, and an early American hymn."
However, his piece was seemingly missing something.
"When I conceived the piece, I spoke with my colleague, Mary Lamb, about how our students have endured challenges unique to their generation, such as the pandemic lockdown, the strife that led to the Black Lives Matter movement, and other factors," Johnson said.
Dr. Mary Lamb, Clayton State's Chair of the Department of English, loved the idea and soon reached out to two of her colleagues in creative writing – Drs. Brigitte Byrd and Jason Daniels – about organizing a contest to see which students could create the best works worthy of being played at the famed music hall.
In May, Byrd and Daniels gathered all the student submissions and sent them to Johnson, who selected the winning poems in August.
"Two poems have been chosen and included as texts for the new piece of music," Johnson said. "'Spark' by Anthony Jarrett, and 'Sounds of a Hurricane' by Ebony Mason."
When discovering that her poem had been selected, Mason said she was on "cloud nine" and wasted no time celebrating with her family.
"I was so enthusiastic that I couldn't wait to share the good news with my parents and little brothers," Mason said. "It was one of those moments that made all the hard work totally worth it."
For her poem, Mason said her inspiration "came from deeply personal experiences."
"I was driven to write about the overwhelming emotions one experiences when someone talks down to them," Mason said. "My aim was to create a piece that resonates with everyone, especially those who are dealing with constant negativity in their lives. Ultimately, I hope my poem provides a sense of hope and empowerment to those who read it."
Mason said she extends her "heartfelt dedication and thanks to God," as well as her parents and family.
She also was grateful for the assistance she received from Drs. Lamb, Daniels, and Byrd, as well as Drs. Nasser Momayezi and Kimberly McLeod.
"They were wonderful in bringing this opportunity to my attention," Mason said. "I am truly grateful."
Johnson confirmed that the premiere of "Song of Hope" will take place on Saturday, June 1, 2024, at Carnegie Hall in New York City.
Mason said she is "deeply grateful and humbled" that her work will be featured alongside Johnson's at one of the most prestigious music venues in the world.
"It is truly an honor to be a part of it, and I cannot wait to see it reach a wider audience."