Clayton State Class of '23 nursing graduates display incredible exam pass rates
(August 21, 2023) - Recent graduates from Clayton State University are already creating a positive impact in their communities.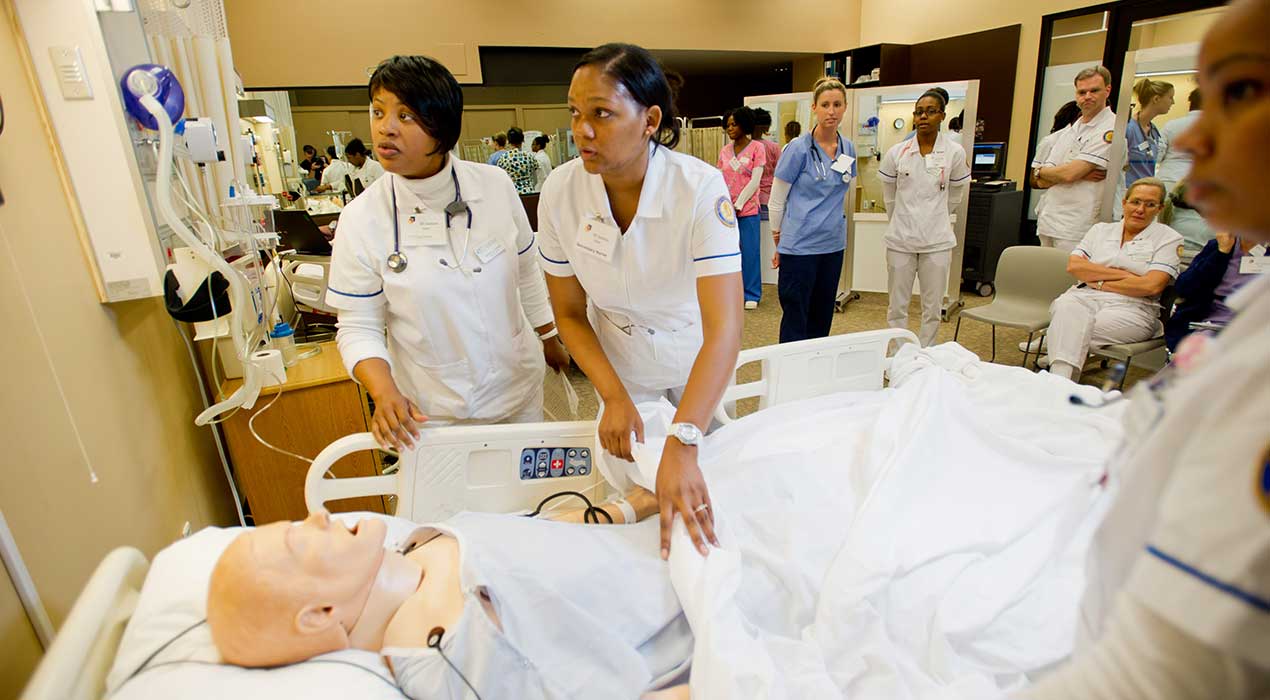 The NCLEX is a standardized exam that each state board of nursing uses to determine whether nursing graduates are qualified to enter the profession as reported by the National Council of State Boards of Nursing.
Clayton State's School of Nursing's BSN graduates are helping meet the growing need for nurses, earning a 95.83% first-time pass rate.
"This is an amazing accomplishment by our students," said Victoria Foster, director of Undergraduate Nursing Programs. "It also reflects our faculty's dedication to student success through the development of a strategic curriculum, innovative teaching strategies and an emphasis on clinical decision-making skills."
A competitive admissions program, Clayton State's School of Nursing typically receives 80 to 120 applications each semester. Of those, it accepts 45-60 students for the main campus cohort in Morrow and 15-20 for the cohort at its second instructional site in Peachtree City.
Graduates are employed primarily by world-class medical facilities in the Atlanta area as well as medically underserved regions throughout the Southeast.
"We credit the perfect NCLEX scores to our dedicated students and our remarkable faculty and staff. They all consistently work hard to maintain our high-quality undergraduate nursing program," said Elicia Collins, the assistant dean for the School of Nursing. "We are proud to graduate top-notch nurses to help meet the demand in the midst of a nursing shortage that has severely impacted the state of Georgia."