Clayton State film receiving praise from both critics, audiences
(September 5, 2023) - One film produced by faculty and students at Clayton State proved to be a hit with both kids and critics alike this past summer.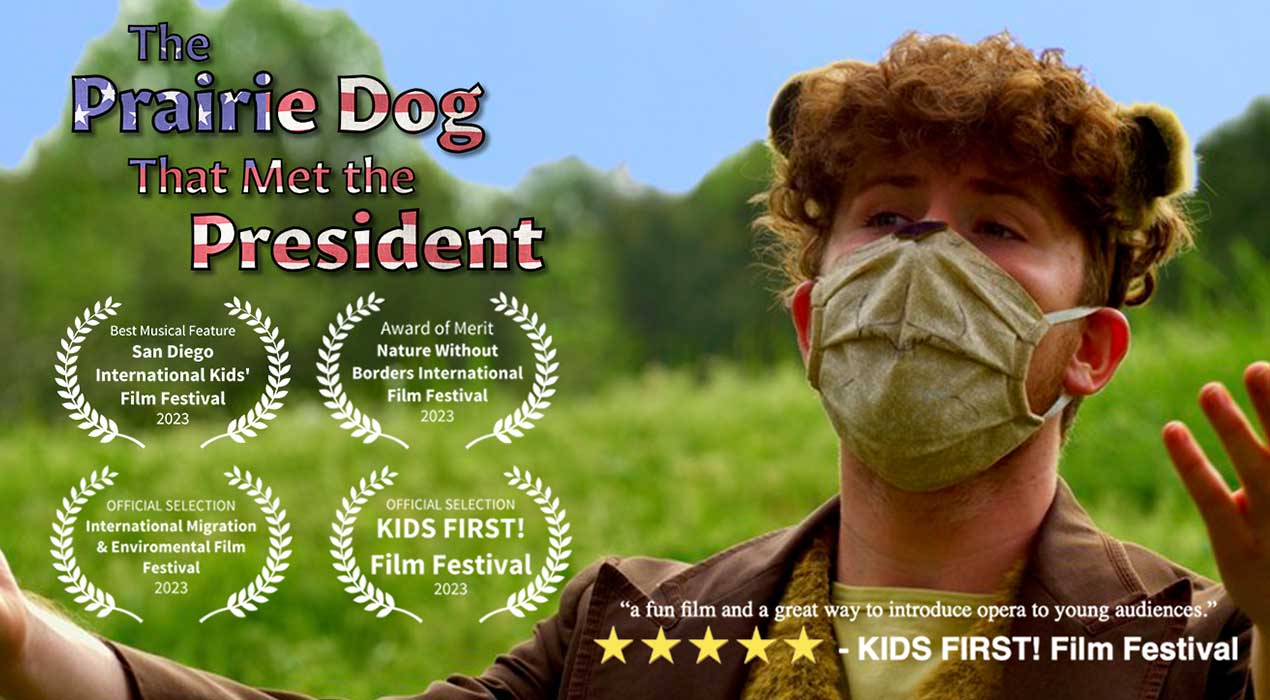 The collaborative opera film, The Prairie Dog That Met the President, recently won "Best Musical Feature" at the San Diego International Kids' Film Festival and was also described as "a fun film and great way to introduce opera to young audiences," in one five-star review at the KIDS FIRST! Film festival in Santa Fe, New Mexico.
"The project involved music, film, and theatre faculty and students," said Jonathan Harris, the interim chair for the Dept. of Film, Communication, and Performing Arts. "[It] is the ultimate example of producing innovative and collaborative art during the pandemic."
Dr. Kurt-Alexander Zeller directed the musical performances, Derrick Vanmeter in Theatre designed the animal costumes in the film, and Dr. Shawn Bulloch and his students were responsible for the cinematography.
Harris and his Visual Effects and Advanced Editing workshop students also edited and did the visual effects work for the project.
As for the film's plot, Harris described it as an "interactive and engaging opera for young audiences" and is a "fantasy based on some true events of the Lewis and Clark Expedition of 1804-1806."
"A shy prairie dog and a gregarious magpie journey with members of the expedition from the Great Plains back to Washington D.C. via Louisiana and the Florida Keys," Harris said. "Along the way, both learn to appreciate the diversity of life they encounter and the value of friendship."
Zeller said the film's creation resulted from the challenges created during the COVID-19 pandemic in 2020 and 2021.
Furthermore, he said that all live opera productions on campus had been cancelled during the pandemic, but the film provided a great opportunity for his students to "showcase their work" despite the obstacles they faced.
"The project provided film students with the opportunity to work with professional equipment and practice their skills on location," Zeller said. "Additionally, the experience of performing for the camera challenged opera students to adapt to the demands of close-ups and realistic interaction. The joint effort truly became a win-win situation for everyone involved, and I realized the significance of interdisciplinary projects in meeting the educational goals of all of our students."
The film has now been screened at four film festivals and even won an award for merit from the Nature Without Borders International Film Festival.
A scene for the film can be found on the Dept. of Film, Communication, and Performing Art's YouTube page.