College of Business Dean's Welcome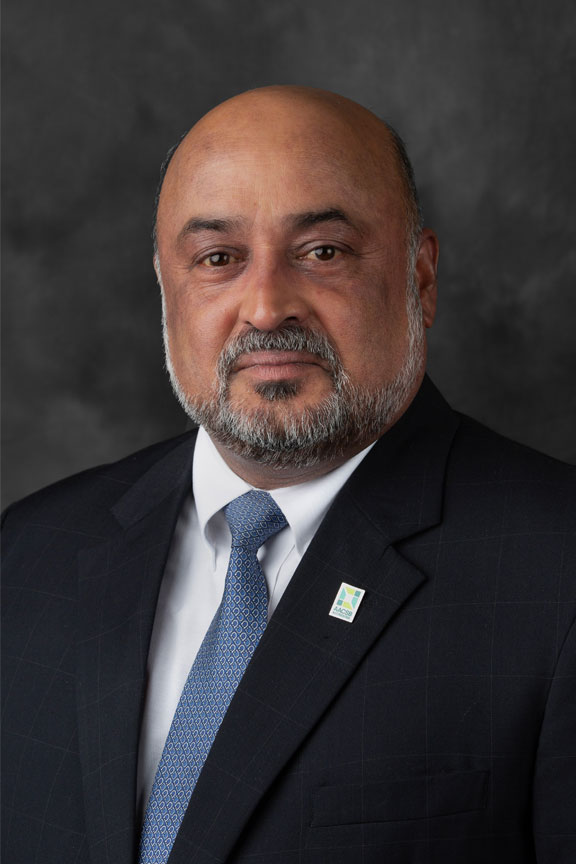 Welcome to the College of Business at Clayton State University.
We provide our students with the knowledge and skills necessary for successful careers. The AACSB-accredited business program incorporates a Career Spine within the business curricula. This innovative approach delivers broad business knowledge along with major-specific coursework and 21st century work skills. Our formula for student success equips graduates to add value to their organizations from day one.
We developed and implemented this customized curriculum in partnership with key employers and business practitioners. Our prestigious AACSB accreditation, low tuition rates, and flexible delivery formats makes the College of Business at Clayton State University a great value in business education.
The College of Business offers a Bachelor of Business Administration degree program with majors in Accounting, General Business, Management, Marketing, and Supply Chain Management as well as eight undergraduate minors. At the graduate level, we offer the Master of Business Administration (with concentrations in Accounting, Digital Marketing, General Business, Human Resource Leadership, International Business, and Supply Chain Management); the Master of Strategic Leadership Development (MSLD); and the Master of Science in Supply Chain Analytics (MSSCA).
In addition to the undergraduate and graduate degree programs, the College offers advanced certificate programs in Digital Marketing and Supply Chain Management. Certificate programs are offered in Human Resource Leadership and International Business for students who already have a master's degree. In an effort to meet the needs of our diverse student body, the BBA degree majors and the MBA General Business concentration programs are offered in on-campus and online formats. Additional MBA concentrations, MSLD, and MSSCA programs are fully online.
I am especially proud of the qualified and dedicated faculty and staff in the College of Business. In addition to industry experience, over 90% of the full-time faculty in the College have doctoral degrees and are research active. The faculty are assisted by Employers-in-Residence, Executives-in-Residence, and Career Services to implement the Career Spine within the business curriculum. The business faculty are organized into two departments:
Department of Accounting, Business Law, Economics, and Finance
Department of Management, Marketing and Supply Chain Management
The College of Business is also home to the Center for Supply Chain Management, Center for Entrepreneurship and Innovation, Center for Research on Economic Sustainability and Trends, Center for Business and International Negotiation, and the Small Business Development Center. The centers organize seminars, competitions and experiential learning opportunities for students and the community.
I welcome you to explore our College of Business and the range of programs we offer. If you have questions or comments, please contact us for a campus visit or just a chat. I look forward to hearing from you.
Sincerely,
Dr. Jacob Chacko, Dean of the College of Business