Lakers prepared to practice positive pitches
(September 11, 2023) - Clayton State's College of Business is primed and ready to host its annual Elevator Pitch Competition yet again.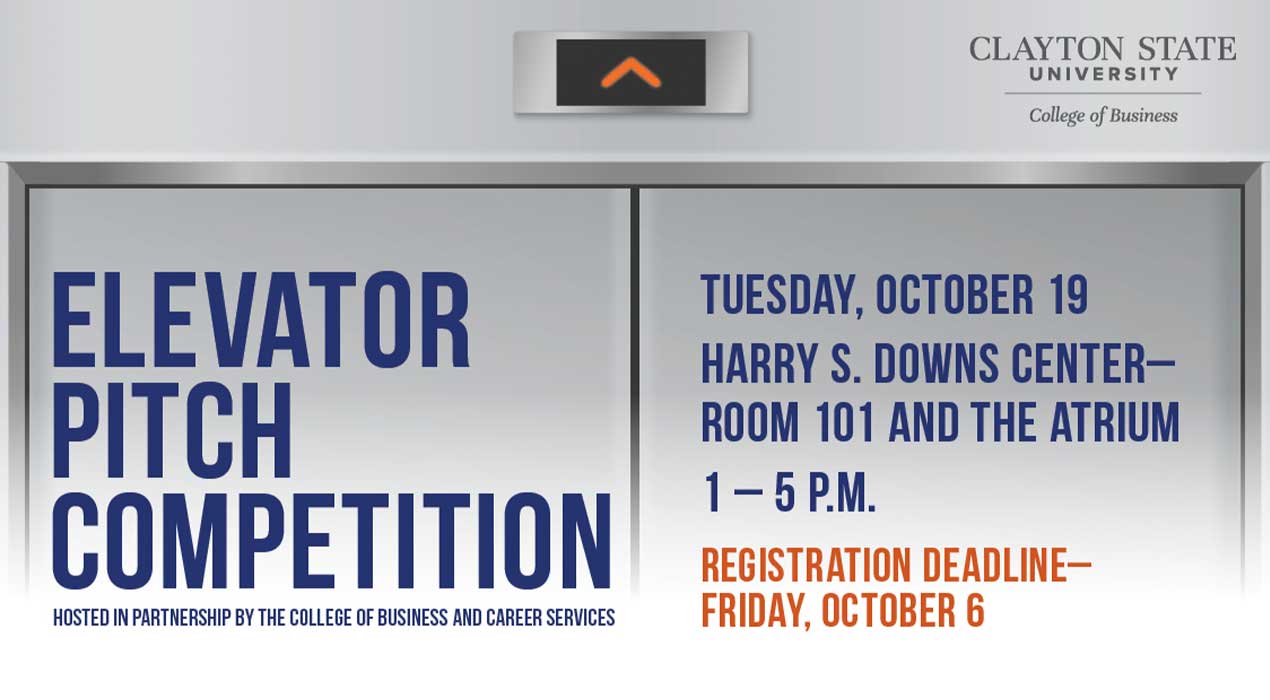 This year, the competition will be hosted in partnership with the Department of Career Services and is open to all undergraduate and graduate business students.
Students are encouraged to provide an original elevator pitch to participating judges, including criteria such as their desired position, the benefits they would provide to a prospective employer, overall confidence, and more.
Participants will have 60 seconds to make their pitch, to which judges will offer feedback to students following their presentations.
Additionally, a free box lunch and opportunities to mingle with employers and recruiters will be available for all in attendance.
Professional headshots for both participants and spectators will also be provided, so professional attire is required.
And finally, the student with the best elevator pitch will be awarded a grand prize of $500!
Director of Career Services Bridgette McDonald is ecstatic about the return of the event and believes it's a great one for all students to take part in, saying it helps prepare prospective Lakers for the ever-growing industries outside of campus.
"One of the hardest challenges of the job hunt is being able to create and communicate an effective elevator pitch when the time arises," McDonald said. "We must have one, whether we are in the job search, are selling a product or selling an idea to our colleagues. Practice is the best way to prepare, and this competition provides a safe space for students to learn and grow from one another."
The event will be held in Room 101 at the Harry S. Downs Center on Thursday, October 19 from 1-4 p.m.
Registration closes on Friday, October 6 at 5 p.m.
More details and online registration can be found here: https://www.clayton.edu/business/centers-and-initiatives/student-pitch-competitions/personal-elevator-pitch-competition