Programs
Like great architecture, turning a dream into reality takes a sturdy foundation. That's what the College of Arts & Sciences, Clayton State's largest and most comprehensive college, provides. You will develop the fundamentals for success in your future—the building blocks of your dream—through a liberal-arts-and-sciences-based core curriculum.
Two Year Associate Degrees (60 semester hours): Film Production; Integrative Studies; Paralegal Studies; Pre-Engineering Concentration; Pre-Pharmacy Concentration
Four Year Bachelor Degrees (120 semester hours): Administrative Management; Biology; Biology Secondary Teacher Education; Chemistry; Communication and Media Studies; Criminal Justice; Elementary Education; English; English Secondary Teacher Education; Film Production; French; History; History Secondary Teacher Education; Integrative Studies; Legal Studies; Liberal Studies; Music; Music Education; Political Science and Government Studies; Psychology and Human Services; Sociology; Spanish; Technology Management; Theatre
Master Degrees (36 semester graduate hours): Clinical/Counseling Psychology; Liberal Studies; Teaching; Public Administration
Undergraduate Minors (15-18 semester hours): African American Studies; Art; Aviation Administration; Biology; Chemistry; Communication and Media Studies; Corporate Communication; Criminal Justice; Education Specialties; English; Film; Forensic Science; French; History; Homeland Security/Emergency Management; Music; Philosophy; Physics; Political Science; Pre-Law; Psychology; Social Work; Sociology; Spanish; Theatre; Women's and Gender Studies
View the undergraduate program descriptions
College of Arts & Sciences
by the Numbers
#1
2019 Best institution in the state of Georgia to earn an associate's degree or certificate in legal studies, ParalegalEDU.org
#6
2019 Best university with an online liberal arts master's degree, Intelligent
19:1
Student Faculty Ratio

525
Average Number of Bachelor Degrees Awarded per year since 2010

Latest Headlines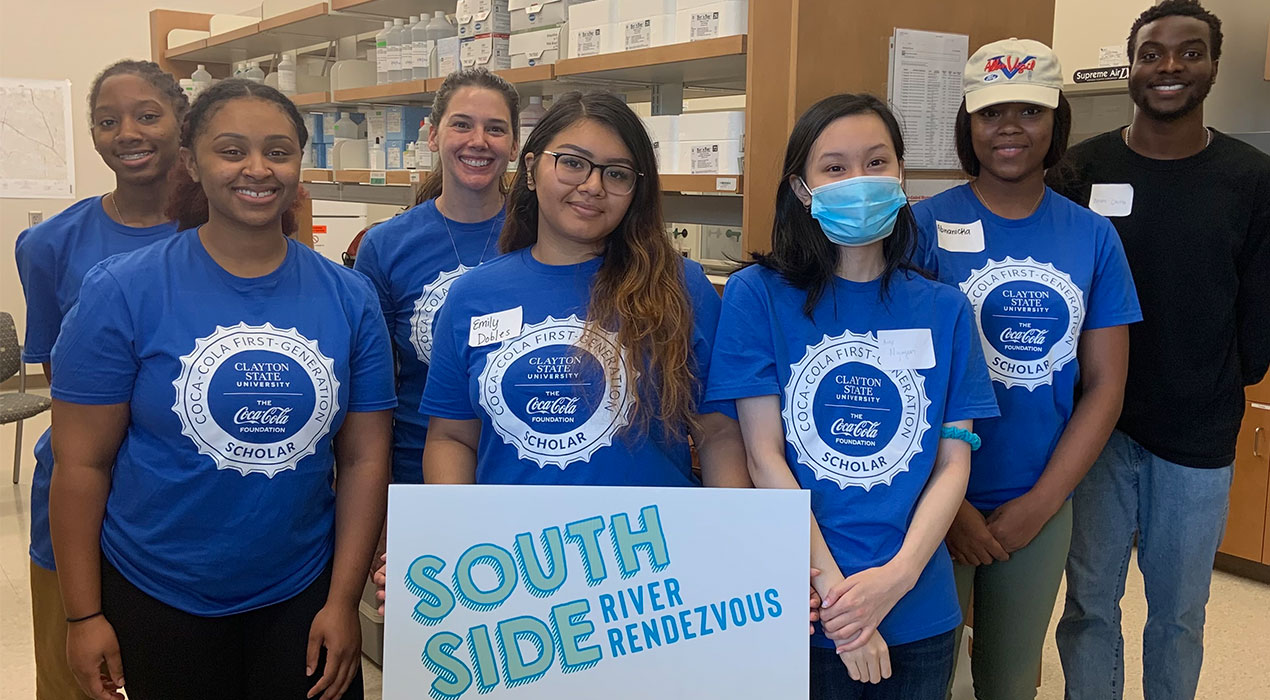 University students, alongside members of conservation groups and the local community, tested water samples to assess the quality of creeks and streams in the area.
Read more University Focus on Environmental Stewardship Encourages Community Advocacy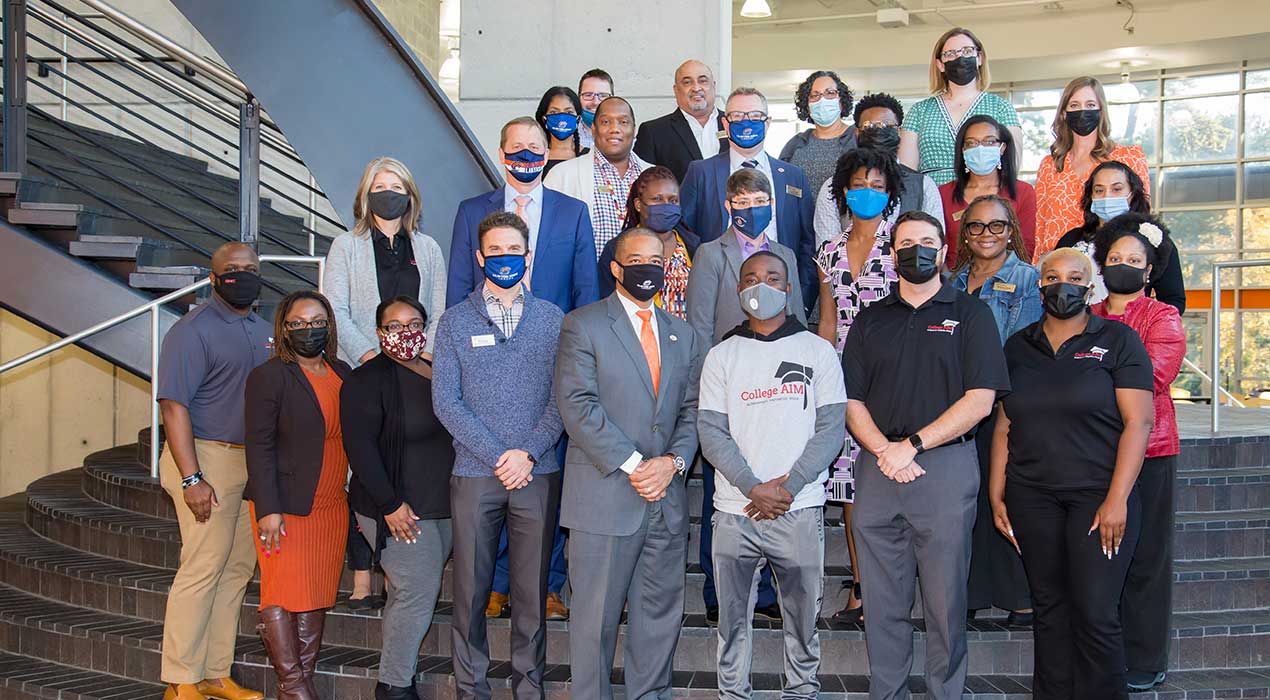 Members of Clayton State University's administration and leadership with College AIM entered into a memorandum of understanding agreement on Wednesday, November 10, to provide local area students an easier transition from high school to postsecondary education.
Read more Agreement between Clayton State and College AIM helps high schoolers transition into college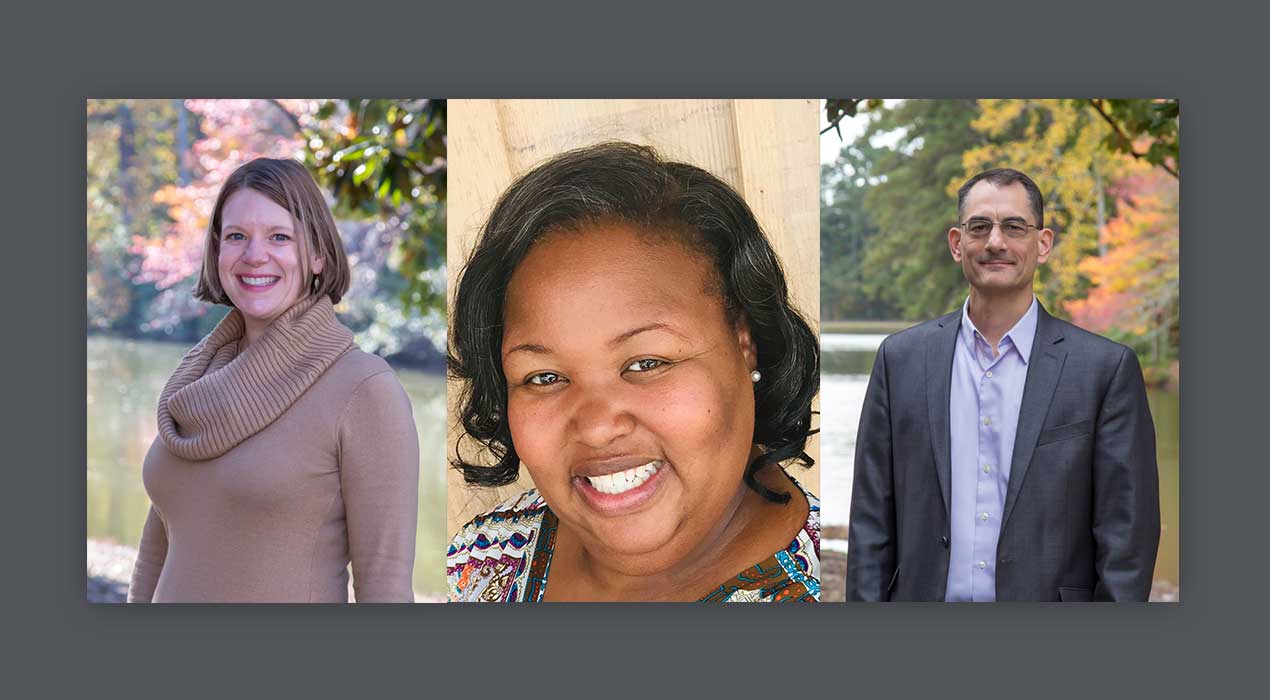 The College of Arts and Sciences kicked off the Fall 2021 semester recognizing the achievements of its professors in the domains of service, scholarship, teaching excellence, and diversity leadership.
Contact Information
Location
Clayton Hall Suite 211
Phone Number
(678) 466-4705
Email Address
Follow Us