BBA in Management
Clayton State College of Business students who major in Management acquire the skills they need to be effective managers of people, projects, operations, and financial resources.
With a Bachelor of Business Administration degree in Management, you will have the competitive edge you need to succeed as a business leader. Our faculty members prepare you for careers that will lead to leadership and entrepreneurship positions in both small and large organizations. If you want to gain the knowledge and skills to plan, organize, lead, and control a business, then this is the program for you!
---
The full Management program consists of 120 credit hours. In addition to general education courses (30 credit hours), the following courses comprise the core curriculum (90 credit hours):
Core Curriculum + General Education courses (30 credit hours)
Credits
Total Program Credit Hours
120

Lower Division Core for the Major (6 courses)

ACCT 2101: Principles of Financial Accounting
3
ACCT 2102: Principles of Managerial Accounting
3
BLAW 2106: Legal Environment of Business
3
BUSA 1105: Introduction to Business
3
CPTG 2201: Advanced Computer Applications
3
ECON 2105: Principles of Macroeconomics or ECON 2106: Principles of Microeconomics
3

Upper Division Core Requirements (7 Courses)

BUSA 3101: Business Statistics
3
FINA 3101: Corporate Finance
3
MGMT 3101: Mgmt. Principles & Org. Behavior
3
MGMT 3102: Performance/Quality Management
3
MGMT 3120: Managerial Communications
3
MKTG 3101: Principles of Marketing
3
MKTG 3420: Global Business
3

Management Major Requirements (3 courses)

MGMT 4101: Human Resource Management
3
MGMT 4102: Organizational Behavior
3
MGMT 4111: Leadership
3

Management Major Electives (7 courses)

Three must be MGMT Prefix (3000 & 4000 Level)
9
Four must be Non-MGMT Prefix: Electives include ACCT, BUSA, BLAW, ECON, FINA, MKTG and SCML (3000 and 4000 level)
12

Major Capstone Course (1 Course)

MGMT 4750
3

Non-Business Electives (2 Courses)
View the
Academic Catalog
Application Deadlines
Students are accepted into the program three times a year in the Fall, Spring and Summer terms.
Ready to Apply
Applications are currently being accepted . Begin the application process today! Apply Today!
Take Action
AACSB Accreditation

Among the only five percent of business schools in the world with AACSB accreditation, we are internationally-recognized for providing excellence in business education.
Academic Excellence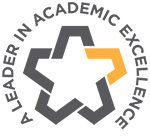 The College has been recognized for preparing the next-generation of leaders in today's economy, including being named among the best colleges and universities for a bachelor's and master's degree in business by U.S. News and World Report.
Educational Value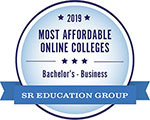 Consistently recognized for affordability, we strive to provide graduate and undergraduate programs that combine quality and value. SR Education Group ranked the College no. 2 for the Most Affordable Colleges for Bachelor's degree in Business.