CLAYTON STATE NEWS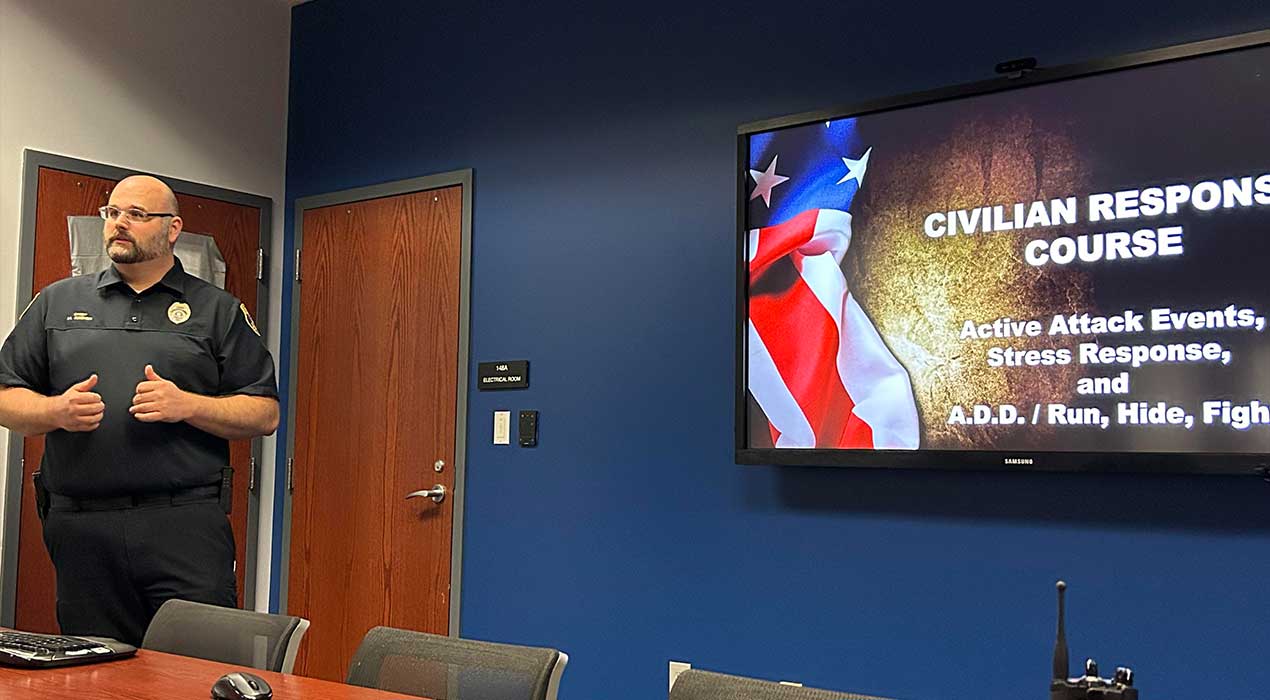 November 16, 2023
Public Safety provides situational awareness training for staff
Notables
The College of Business' brand-new Innovation Center recently celebrated its grand opening alongside plenty of attendants and a keynote speaker.
Jalen Teal of Clayton State University's College of Business hopes students and local residents alike can turn the redesigned Innovation Center into a community hub of growth and entrepreneurship.
The annual Clayton State University Elevator Pitch Competition returns to campus on Thursday, October 19.