Constitution Day
Constitution Day Events 2022
Constitution Day On Campus Celebration
September 20, 2022
We the People of the United States, in Order to form a more perfect Union, establish Justice, insure domestic Tranquility, provide for the common defense, promote the general Welfare, and secure the Blessings of Liberty to ourselves and our Posterity, do ordain and establish this Constitution for the United States of America.
---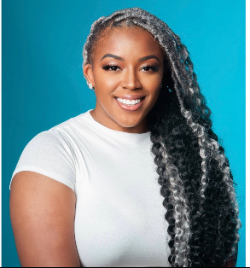 Georgia State Rep. Neal
Student Hack-A-Thon with Georgia State Representative Yasmin Neal (D-GA-074)
9:50 a.m.
The Student Hack-a-thon will be on September 20th in the Lakeview Discovery and Science Center, Room 110 at 9:50am. The event will happen in a POLS 1101: Introduction to American Government class instructed by Dr. Augustine Ayuk.
During this event, students will engage with Rep. Neal in discussing issues of concern and/or interest in the local community, and developing different ideas, solutions, and plans that can address them.
---
| | | |
| --- | --- | --- |
| | | |
| Georgia State Rep. Mike Glanton | | Clayton County DA Tasha Mosley |
Keynote Address by Georgia State Representative Mike Glanton (D-GA-075)
2:10 p.m.
A Discussion on Constitutional Interpretation from the Legislative and Judicial Perspectives with Ga State Rep. Mike Glanton and Clayton County District Attorney Tasha Mosley. The event will be held in Lecture Hall B-10 at 2:10pm on the 20th in POLS 1101: Introduction to American Government with Dr. Augustine Ayuk.
---
National Voter Registration Day
September 20, 2022
Cohosted by the Clayton State Political Science Program and the Clayton State University Library, this virtual voter registration event will offer a self-guided tutorial to walk voters through the registration process and an online meeting space for live help from trained volunteers.
Voter's Guide to GA Candidates
People often don't vote because they don't know where candidates stand and are confused about how to find out. Widespread political cynicism, disinformation, and spin don't help. But nonpartisan candidate guides provide a concise and credible way to compare candidates' stands and make clear why voting matters. Linked below is one such guide provided by guides.vote, which happens to be the voter guide used by the American Democracy Project. The website provides information on all current races, however the link is to races and issues in Georgia.