Access Services at the Disability Resource Center Office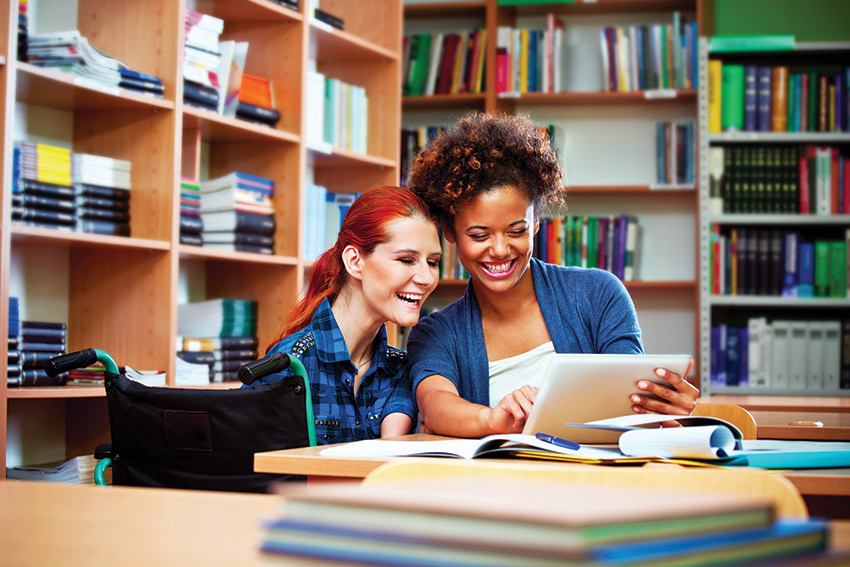 CSU students interested in registering with the Disability Resource Center (DRC) must complete the DRC Intake Packet, which can be downloaded from links below, or by picking it up at the Disability Resource Center, located in Edgewater Hall, Suite 255.
Please note: Students enrolled in Continuing Education courses must still register with the DRC; however, they do not need to complete the Student Responsibilities for Testing Form and should review and sign the Policies and Procedures Form specific to Continuing Education, which can be downloaded from the links below.
Disability Resource Center Intake Packet:
Students can return the completed intake packet to the Disability Resource Center in-person or via fax to 678-466-5467, along with medical/disability records from a licensed medical/treatment provider.
Please refer to the University System of Georgia Board of Regents Documentation Criteria for further information regarding documentation guidelines at: USG Academic Affairs Handbook

It is the responsibility of the student to contact the medical professional, obtain any required additional information and ensure that is is received by the DRC.

Once the intake packet is received, DRC professionals will review the submitted documents and students will be notified of whether their documentation meets CSU criteria or if additional documentation is needed.

An intake appointment will be scheduled once documentation and intake packet have been received and approved by a DRC professional. During the intake appointment appropriate and reasonable accommodations and services will be addressed and other necessary forms will be completed.
Once eligible for accommodations and registered with the DRC, students must schedule a brief accommodations appointment at the beginning of every semester enrolled. During these appointments students will be provided with Accommodation Letters for their professors and will have the opportunity to address any problems with a DRC professional. DRC professionals will also review student records, discuss important dates or request information.
Once students receive their Accommodation Letters for the semester, students should schedule appointments with all of their current professors to provide copies of the Accommodation Letters and to discuss approved accommodations. Please note that accommodations are not retroactive. All Accommodation Letters must be returned to the DRC within 10 business days of receiving them in order to ensure services are received in a timely manner.

Students requesting a review of approved accommodations should complete the Accommodation Review Form and schedule an appointment with a DRC staff member for further discussion. Additional documentation may be required to support additional or revised accommodations.