The Office of General Counsel and Legal Affairs
Welcome to Clayton State University Office of General Counsel and Chief Legal Affairs Officer. We hope this website provides a valuable first resource for legal matters concerning Clayton State University ("Clayton State or University"). The Office supports the mission and purpose of the University. General Counsel, Corlis Cummings, reports to Clayton State University President, Dr. Georj Lewis.
The mission of the Office of General Counsel is to work collaboratively with our campus administrators to advance the University's mission through identifying issues, solving problems, providing effective and needed counsel, skilled advice, recommendations, and advocacy were warranted.
The Office will provide legal advice and assistance on a wide range of matters affecting the University's faculty, staff, and students, ranging from business transactions, compliance, employment, personnel to academic and student affairs. The goal is to be a dedicated partner committed to meeting the University's objectives within a compliant and ethical framework.
If you think you have a legal issue related to University business, you should discuss it with your supervisor and Department Head/Dean/Vice President. Once you have determined seeking advice or assistance is appropriate, please contact the General Counsel's Office. The matter will be evaluated, and next steps determined. Other attorneys from the University System Office or the Attorney General's office and other professionals may be contacted as appropriate.
The office does not provide personal legal advice to university faculty, staff, or students.
Disclaimer
Please understand that none of the information or links contained here constitute legal advice and that they do not establish an attorney-client relationship. The materials presented are for informational purposes only and for internal use by Clayton State University.
---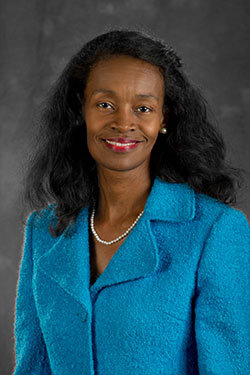 Corlis Cummings
General Counsel and Chief Legal Affairs Officer