Division of Information & Technology Services
The Division of Information Technology Services (ITS) provides enterprise information technology services to University students, faculty, and staff. The office provides a robust, stable and reliable infrastructure, while adopting innovative technologies for the physical and virtual classrooms.
ITS provides services to the University through four departments:
Enterprise Applications is responsible for Clayton State's information systems including BANNER and all interfaces to or from BANNER.
Client Services Computing is responsible for hardware and software support for all student and university mobile laptop computers at Clayton State, as well as all University desktops campus-wide. The department also oversees all classroom instructional Audio Visual equipment, audio sound reinforcement, and AV checkout.
Technology Infrastructure is responsible for all of Clayton State's mission critical servers, networks, and telephones (Avaya).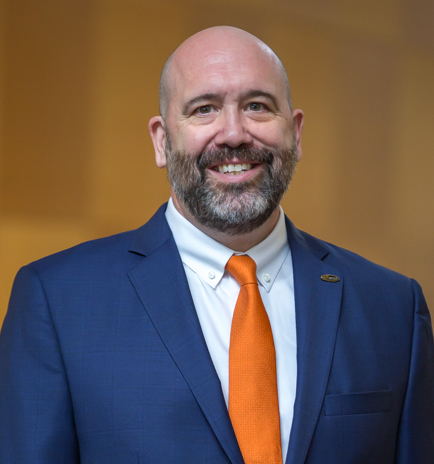 James Pete
Vice President Information and Technology Services/Chief Information Officer
Contact Us
Faith Morton
Executive Assistant/Business Manager
Phone: (678) 466-4351