The Community Teen Coalition Upward Bound recognized Clayton State University with its 'Community Partner' Award
Clayton State News
August 9, 2021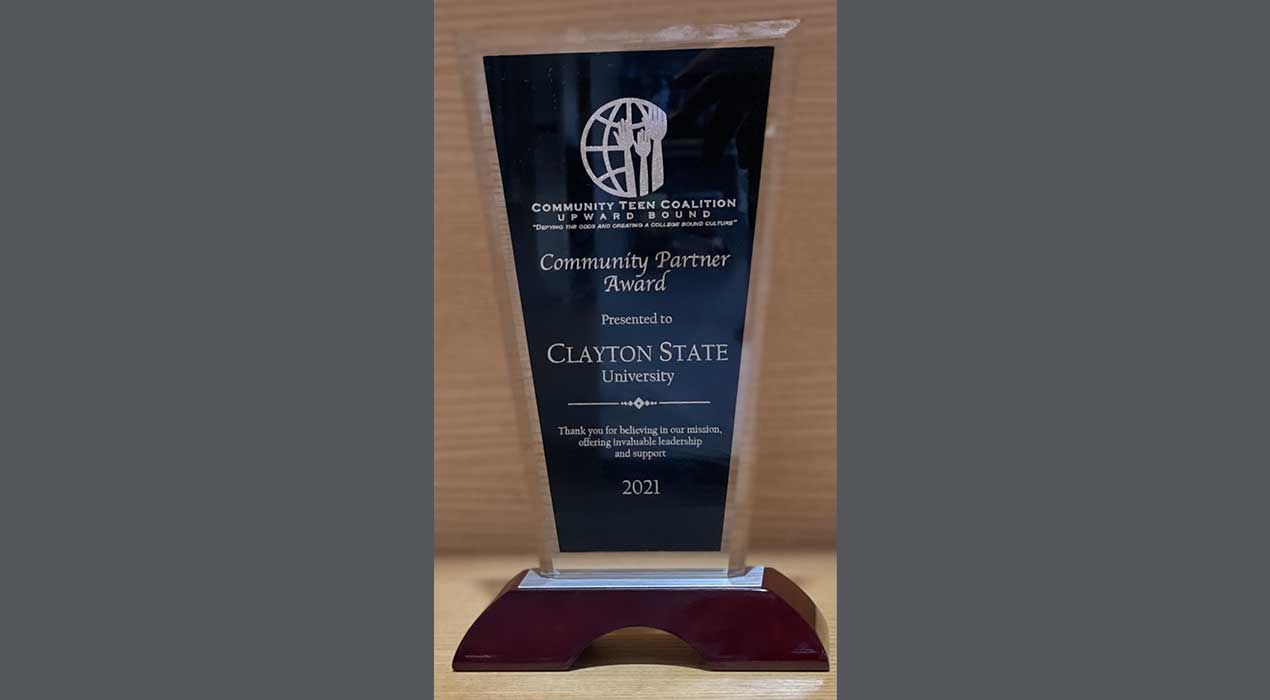 On Saturday July 31, the Community Teen Coalition Upward Bound recognized Clayton State University with its 'Community Partner' Award for serving as its institutional home for the past four years. University leadership and staff have regularly spoken with student participants as they have gotten to know the campus and have become more familiar with the college experience .
"It was an honor to represent Clayton State on such an important stage and I'm glad we're part of such an influential program that is changing lives every day," said Dr. Shakeer Abdullah, vice president of Student Affairs.
On that night, the Community Teen Coalition awarded thousands of dollars in scholarships to mostly first-generation college students who were inspired by celebrities, artists and motivational speakers.